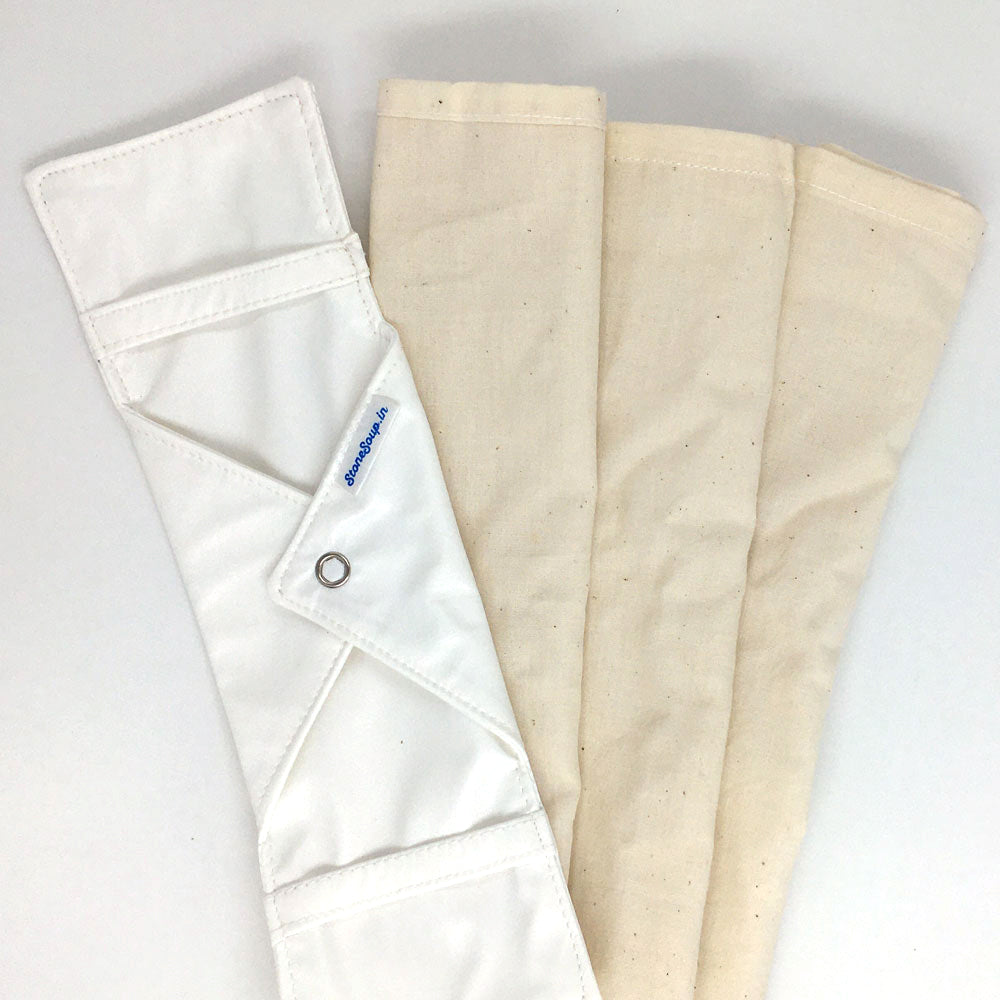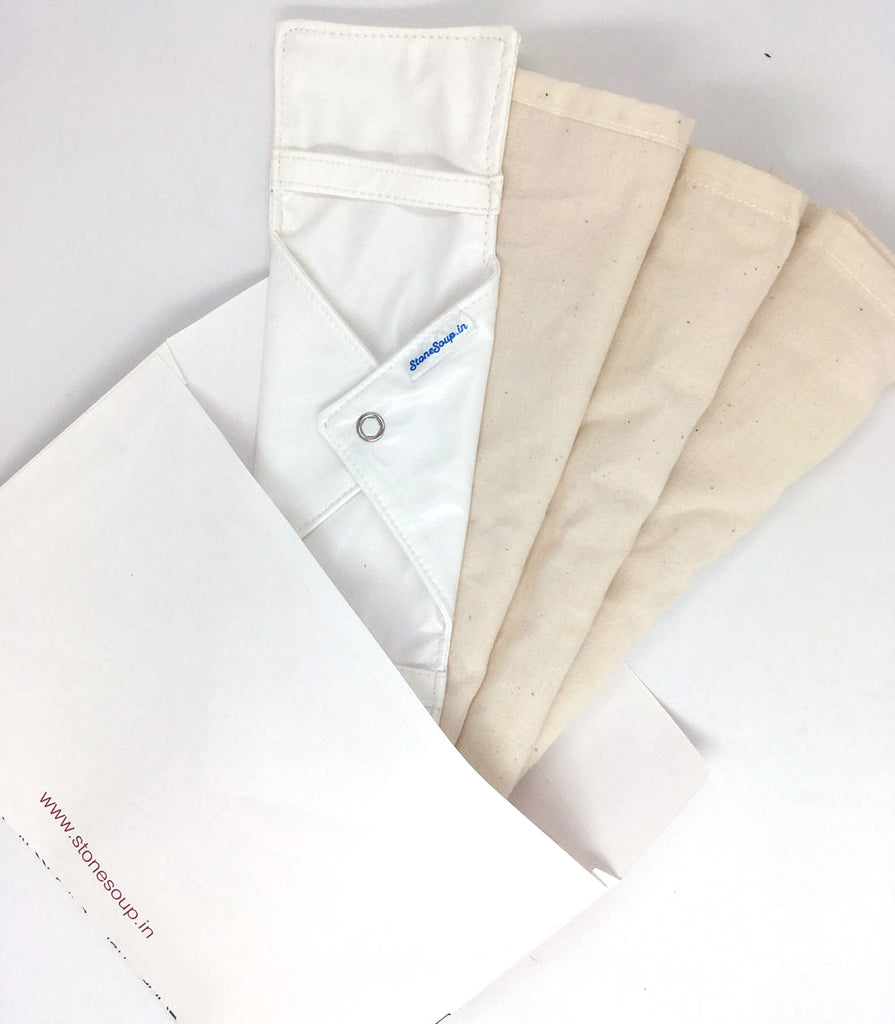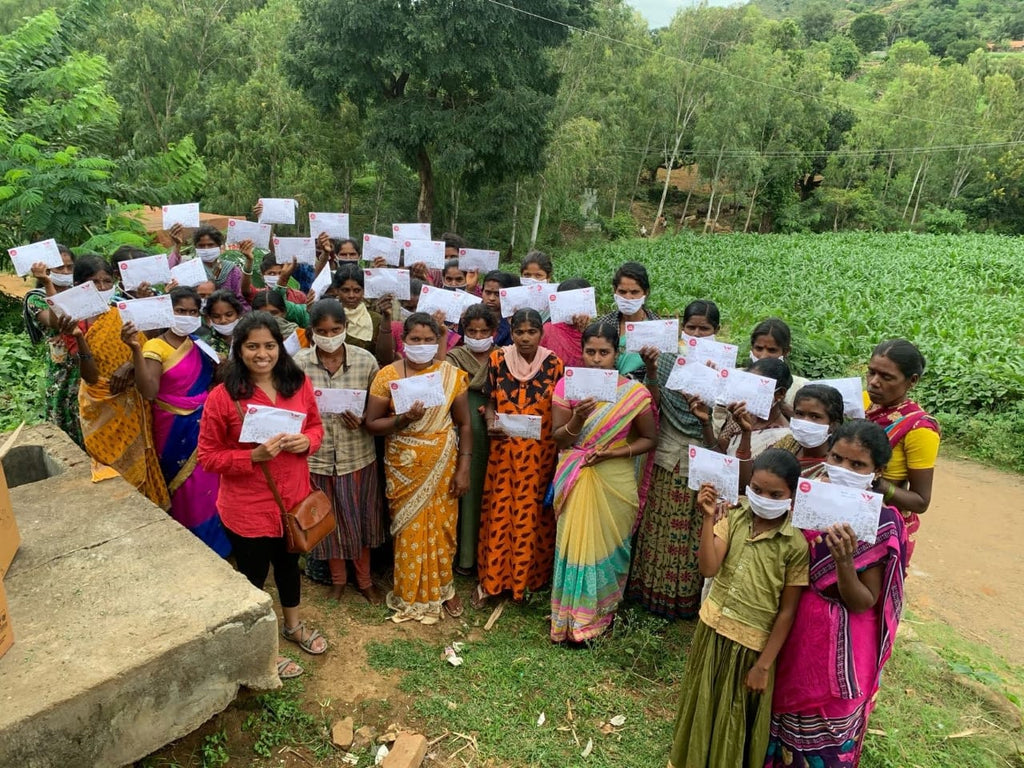 Rs. 150.00
Rs. 0.00
Ladli Pad Mini Kit for PadSquad- Product is only for donation to PadSquad

About PadSquad:
PadSquad is movement started by Actor Taranjit Kaur, Chitra, Mayuri and friends to take care of sanitary needs of economically challenged women during lockdown. The team has now grown to 45 PadSquaders in over 20 cities.  
Use this link to buy reusable period care kits, for the PadSquad campaign. Each LadliKit helps a girl(or woman) manage her periods for 3-4 years and saves thousands of disposables from the waste management system.
Please enter your name in billing name and the name of the padsquader in the "Notes" column during checkout. If blank, it will go to PadSquad central repository from where it will be sent to the areas with more pressing need.
Thank you for doing you bit!
Ladli pads are -
Re-usable, eco-friendly

Leak-proof, comfortable

Easy to maintain: Wipe and wear jacket

Kora cotton inserts that are:
–Easily available and replaceable.
–Can use multiple on heavy flow days.
Design enables girls to use existing cloth pieces along with the leak-proof jacket. Also can insert multiple inserts for heavy flow days.
Ladli Pads are made by women self-help groups in Dindigul(Tamil Nadu), Tiruvannamalai (Tamil Nadu), Bhadrak (Odisha), Mysuru(Karnataka) and Lucknow(Uttar Pradesh)
Contents:: 1 leak-proof jacket, 3 inserts, instruction manual in an envelope
Size: Jacket: 10in x 3in, Insert: 9.5in x 19in
These are special rates for donation to PadSquad.