Composting As A Service
In situ composting,
Managed By Experts

Composting in situ, is the right thing to do, but requires capital investment and know-how. Even volunteers who have mastered home-composting, find managing large-scale composting a different ball game altogether.
Presenting Community Composting Service by Stonesoup.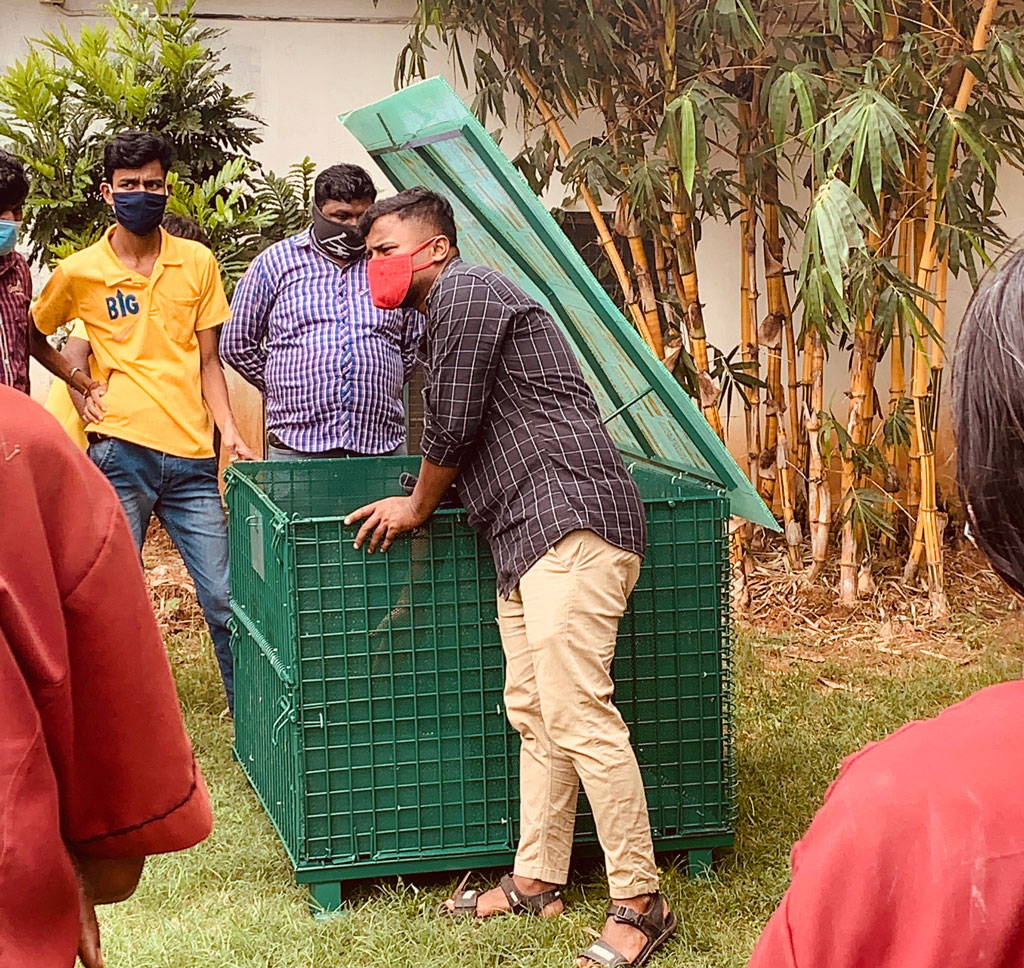 ---
No outright purchase of composters, no hidden costs, no electricity needed.
Monthly charge includes cost of labour, consumables and composter maintenance. It is beginning from 300 per apartment
---
Our composting solutions have been deployed in 100+ locations in Bangalore, Delhi, Kolkata. It is currently installed in apartments like Purva Vantage, Sobha Quartz, Springfields, Mantri Classic etc. We have on-field experience in large-scale composting for 3+ years.
---
Our green technicians will visit daily, add waste into the composters, add additives and ensure cleanliness of the composting area. They will regularly check for issues, maintain the composting equipment and collect data. The dashboard will be periodically shared with the residents' committee. As needed, they will harvest good quality compost that can be made available to the residents. We will be happy to take regular gardening/growing workshops for the residents.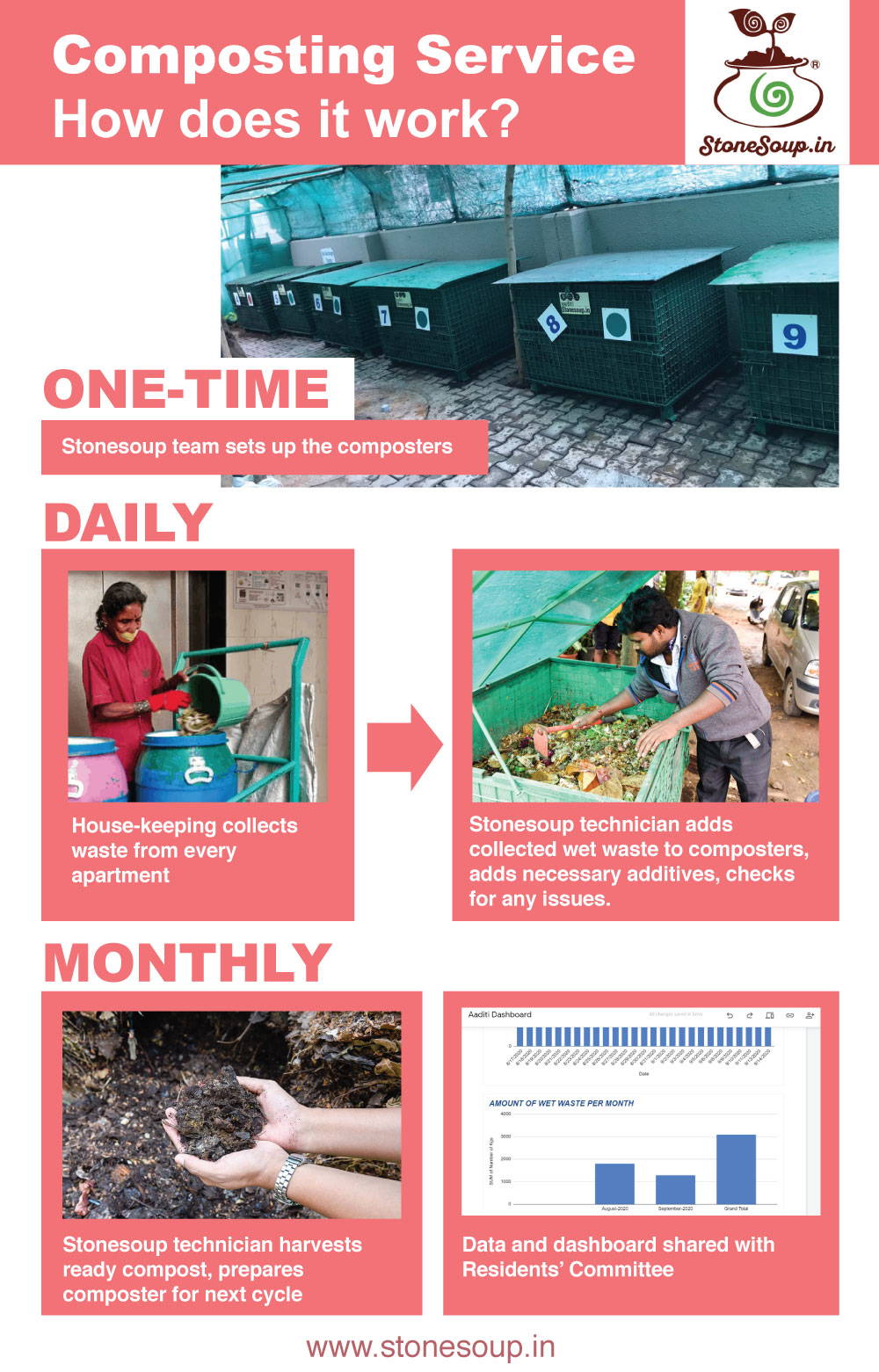 "Stonesoup team has been responsive and proactive"
Meera Nair, MC of Springfields Apt, Sarjapur Road, Bengaluru
2 APR 2021
"We have tried to maintain the composters ourselves, but we find this model works best for us. It has been going on smoothly for more than 9 months"
Anandi Balaji, Sobha Quartz, Bellandur, Bengaluru
15 MAY 2021
"We have been encouraging residents to do home composting for years, but with the service plan in place, we found many takers. We are very happy with the regular service provided by the Stonesoup team"
Susheela, Ferns Paradise, Doddanekundi, Bengaluru
12 JUN 2021
connect with us for site visit/details -
Fill this form OR write to: ceo.aaditi@stonesoup.in