Order Festive Gift Pack from these NGOs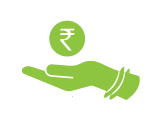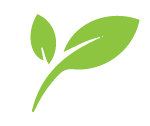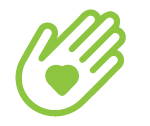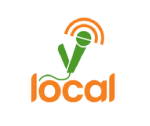 Curated Gifts that support livelihoods and are green. This festive season, give gifts with a purpose. Choose from a wide variety of chemical-free personal care products, sustainable period care, up cycled bags/durries/bed covers, home composting kits and forest produce from the adivasis of the Nilgiris.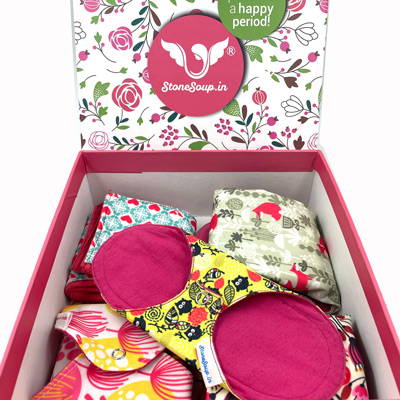 Natural Personal Care Hamper (For Her)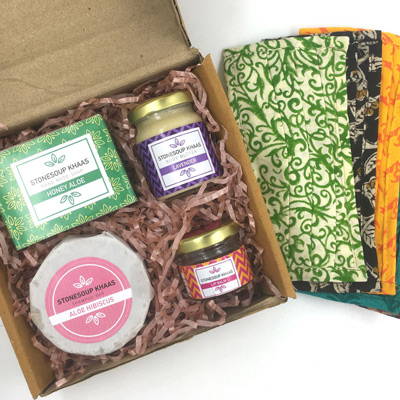 Natural Personal Care Hamper (For Him)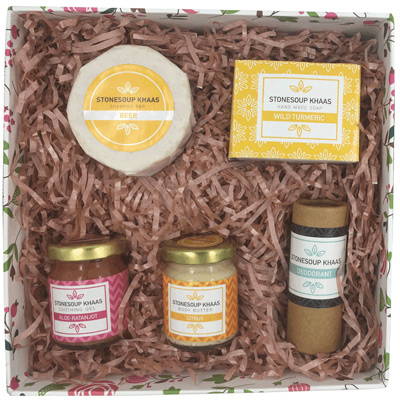 My First Home Composting Kit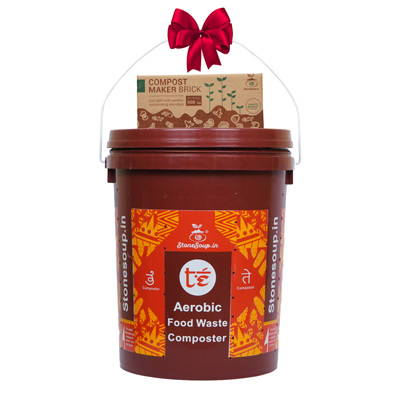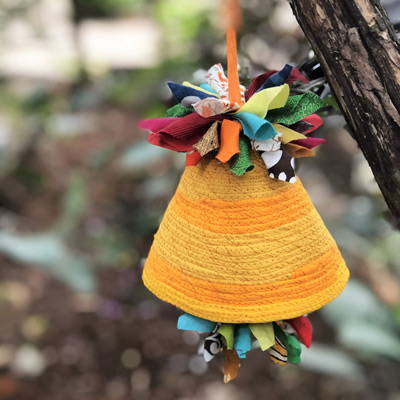 Bundle of Sarees from Weavers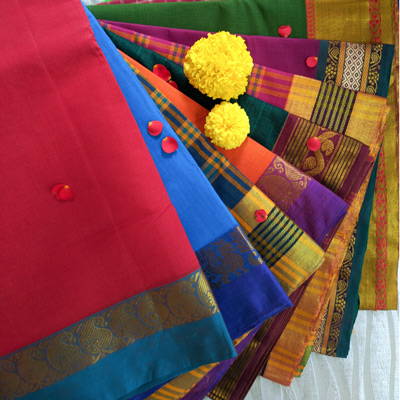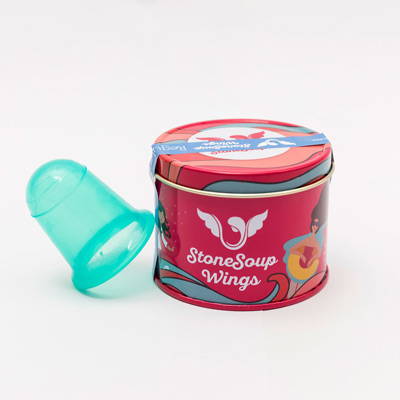 Patchwork Pillow Cover Set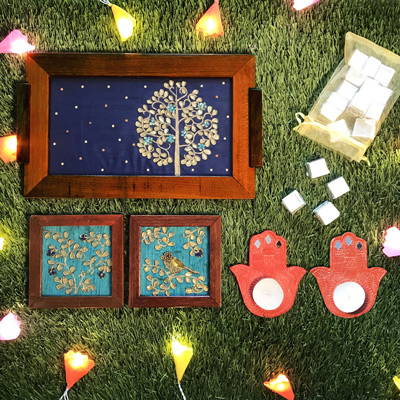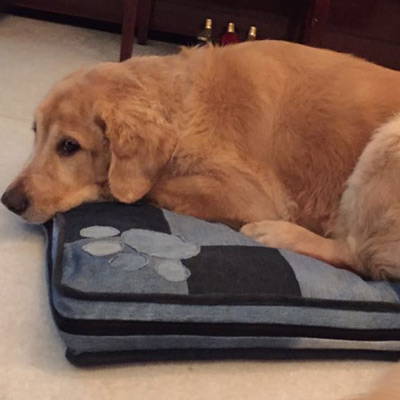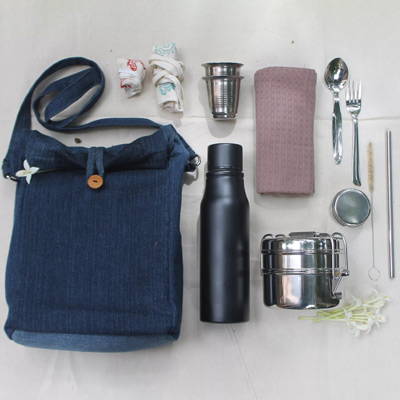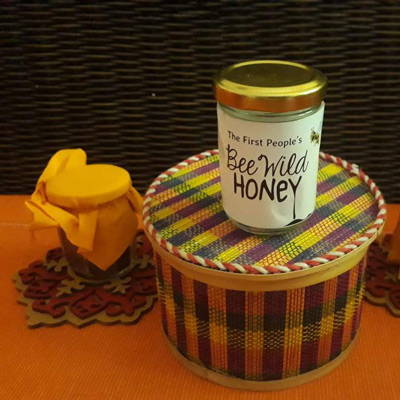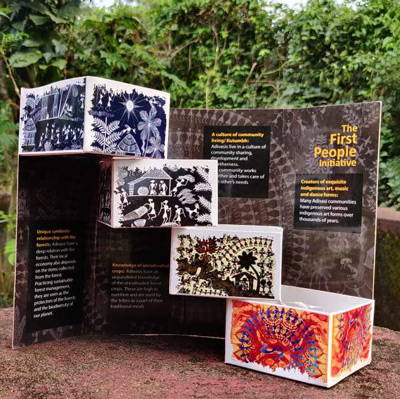 More about the NGOs that make these beautiful products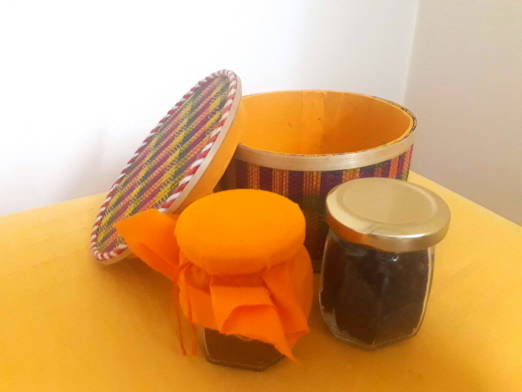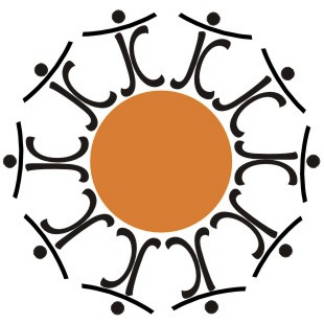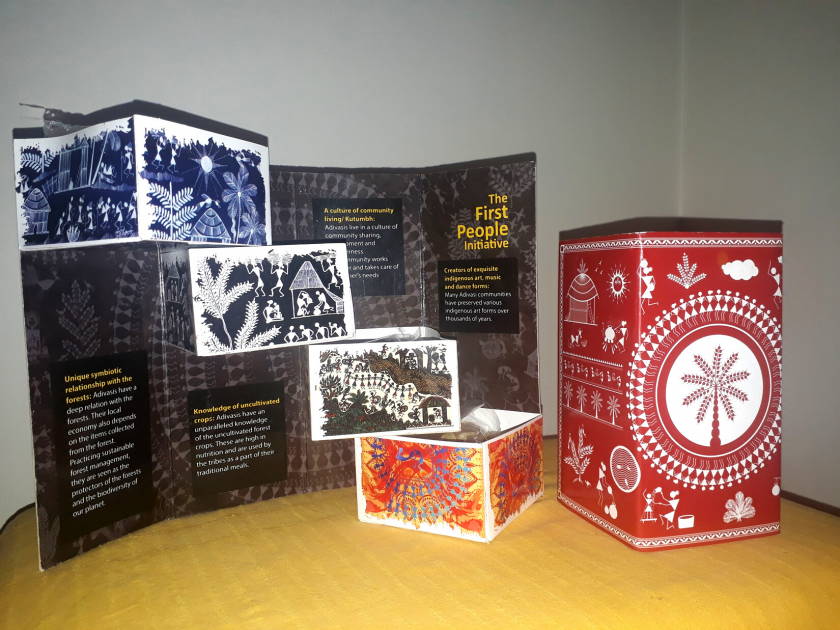 justchangeindia.com
The Just Change India Producer Company (JCIPC) grew out of ACCORD, which has been working since 1986 with the adivasis of the Gudalur Valley in the Nilgiris. Over 4000 Adivasi families joined forces to form the Adivasi Munnetra Sangam (AMS). AMS with three other community groups established JCIPC to ensure fair and just prices for their products - a market where everyone makes a living and no one makes a killing!
CRAFTIZEN
Craftizen Foundation was founded in 2014 with a vision to build an ecosystem to preserve, evolve & retain Indian craft and artisanal skills as an integral part of our cultural fabric. Their products are lovingly handcrafted by 200 persons with intellectual disability and 50 women from low-income communities who have been trained at their livelihood centres in Bangalore and Hyderabad. This festival, they are with us to light up your moods and festival spirit with eco friendly products like t-lite holders, eco petals, rangoli colours, terracotta Diyas and gift hampers eagerly looking for your encouragement and support.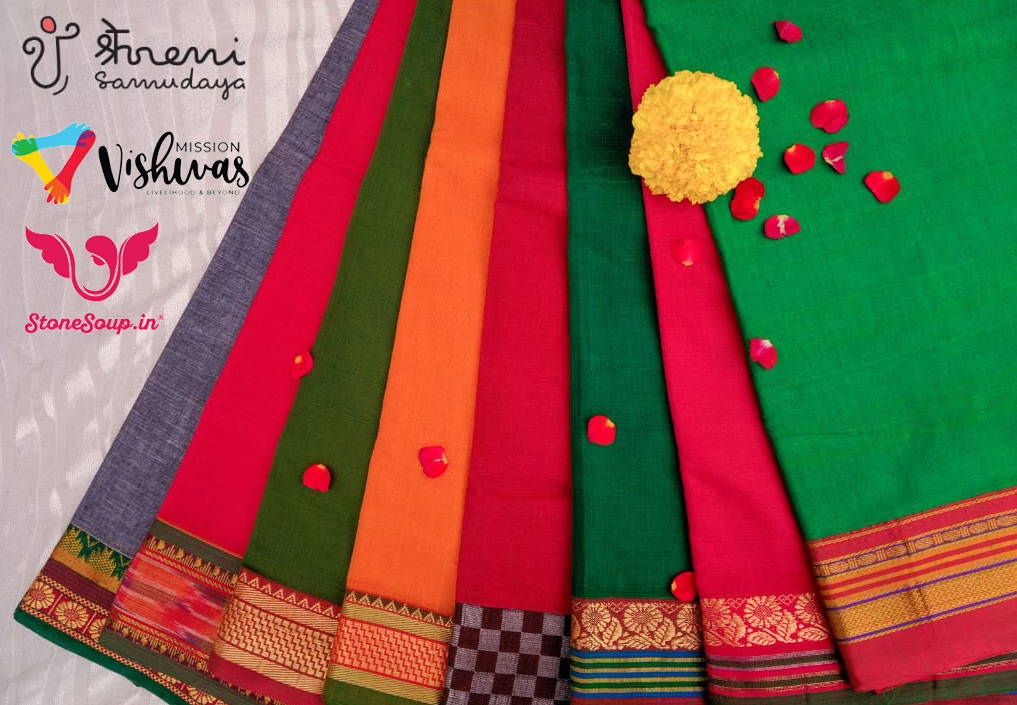 SHRENIS Weaver sarees
The weaver community in Karnataka and Andhra is sitting on lakhs of unsold saree stock. They are really hard up and lack the technical know-how to market the sarees themselves. We have put together a few photos of the saree stock and are offering our payment gateway and delivery channels to aide them in reaching a wider audience. Kindly make your festive purchases here to support them tide over these tough times. Also, based on the sarees generous customers have bought so far (3000 till date) they are a very good bargain and look much better than the pictures.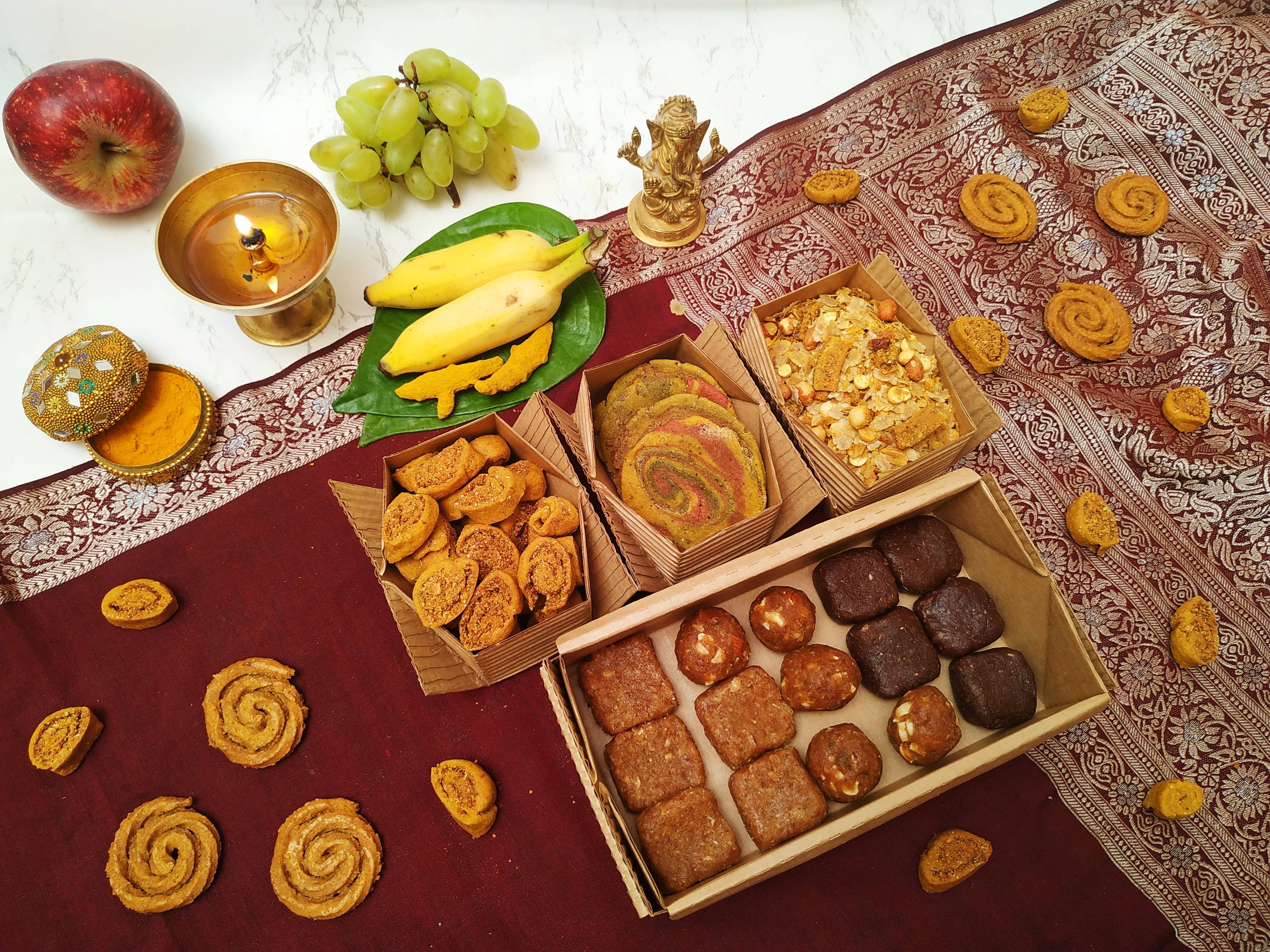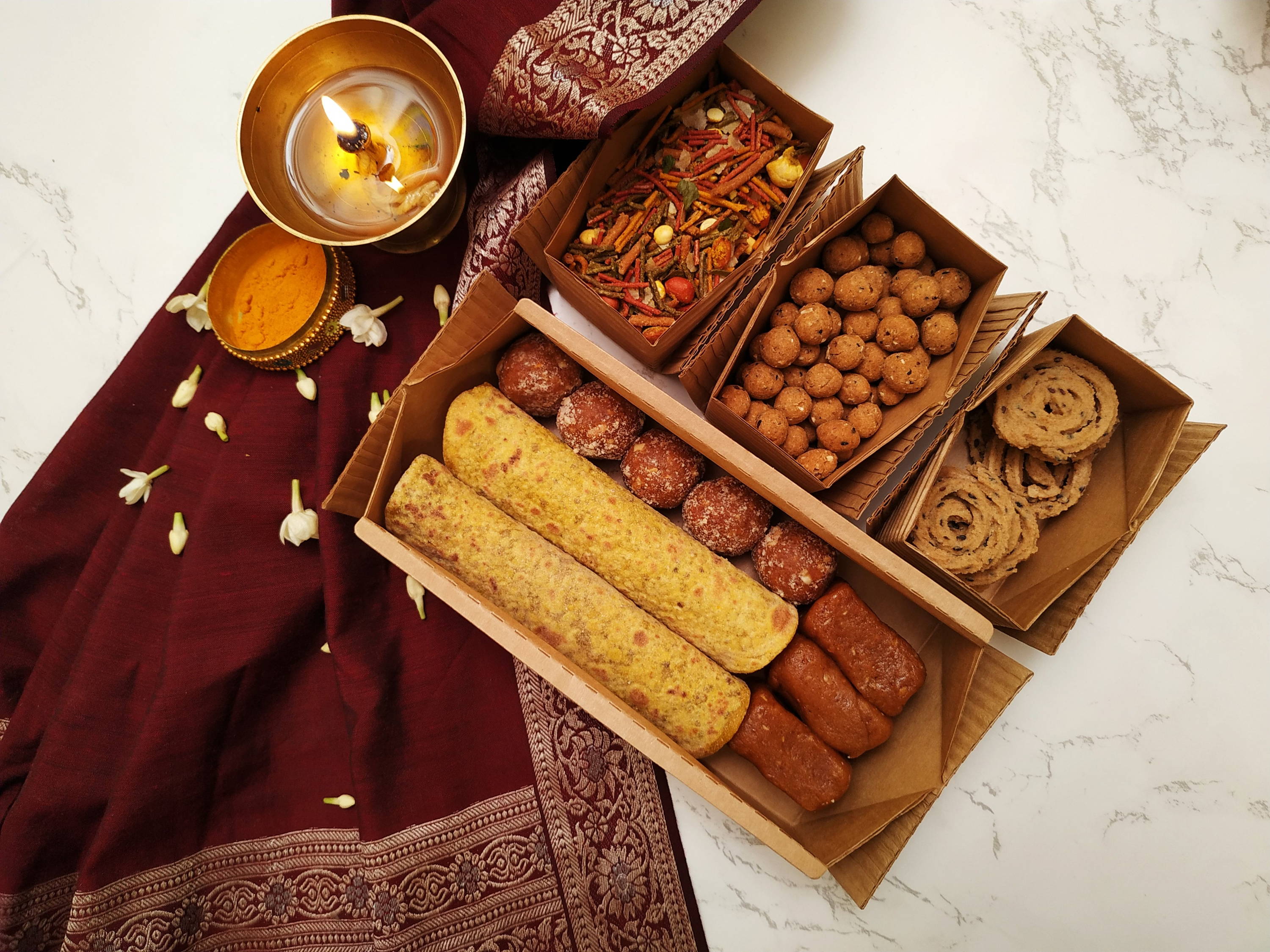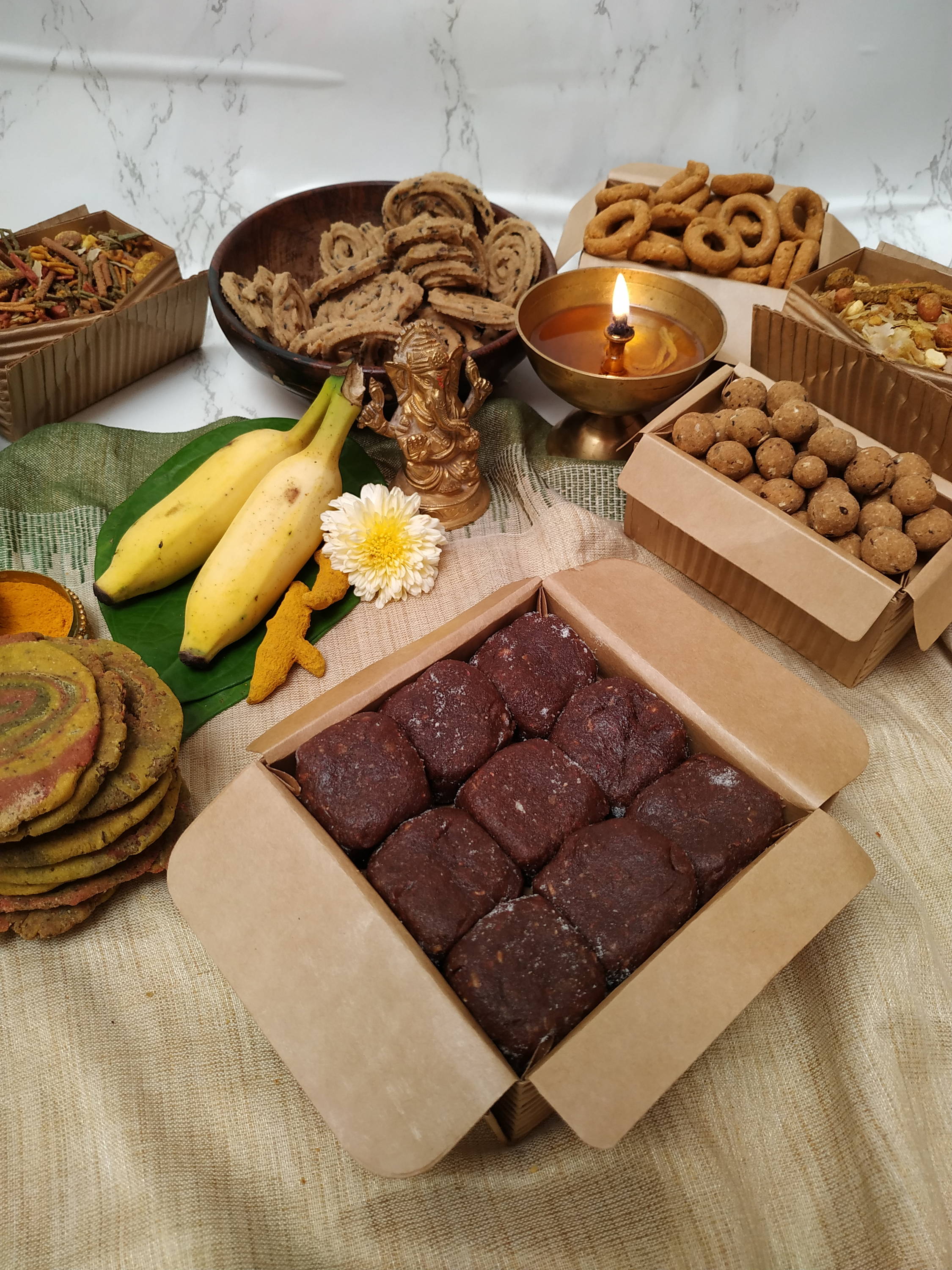 SAMPOORNA AHARA
Here are the team of Sampoorna Ahara to satisfy your cravings for tasty sweets and savouries of entirely health conscious ingredients chosen of fresh, delicious, vegan, sugar-free and oil-free delicacies. Closely studied and referred by doctors, this festival they have come up with a variety of gift boxes covering delicacies of north and southern India which are plant based sweets, snacks offered at best price. This Diwali, explore and enjoy our menu by gifting your loved ones !
NATURAL Personal Care
Stonesoup community are the group of individuals working on reducing waste and in manufacturing chemical free, skin friendly and earth-friendly hand made soaps, body butters, lip balms and face masks. One step towards using eco friendly products encourages and greatly impacts on small businesses striving for a better environment.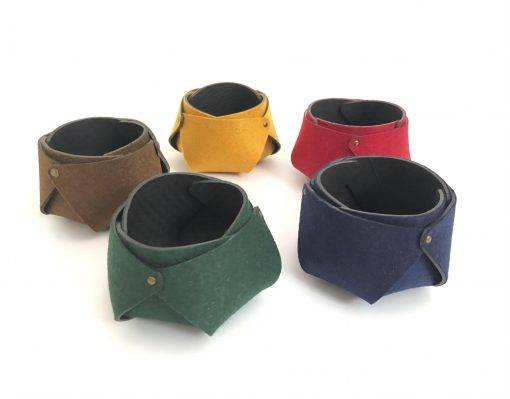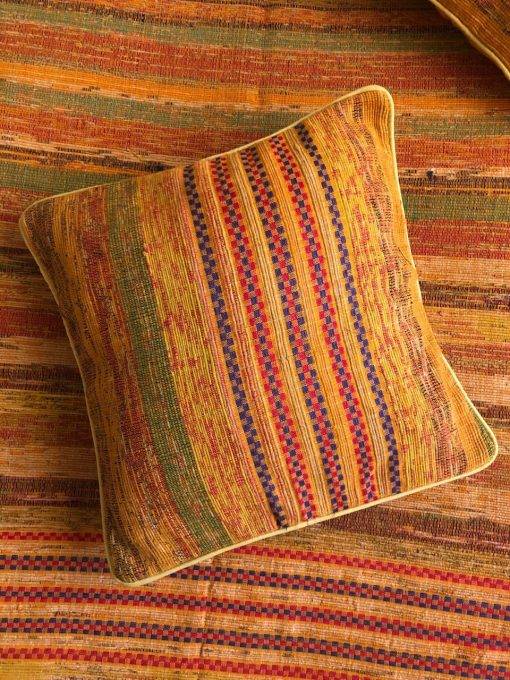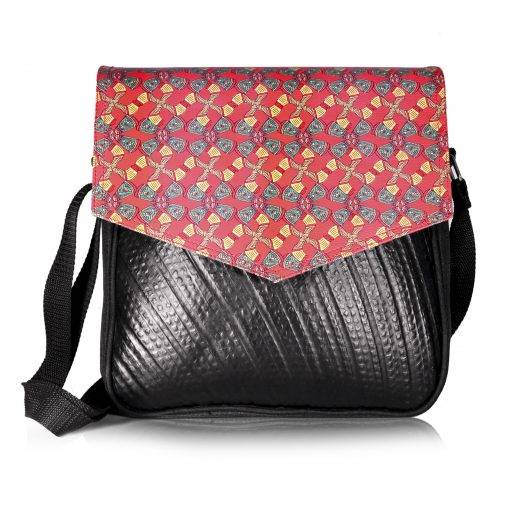 rimagined
Rimagined is an enterprise kicked off by Shailaja Rangarajan way back in 2016 in the heart of Bengaluru. The team saw a vision of enabling livable planet through upcycling urban waste generated into amazing art pieces and daily usable products. And upcycling can be an alternative sustainable lifestyle that every individual could adopt to start making a difference. Having all their product range handcrafted, they are empowering female artisans with sustainable and dignified employment with pride.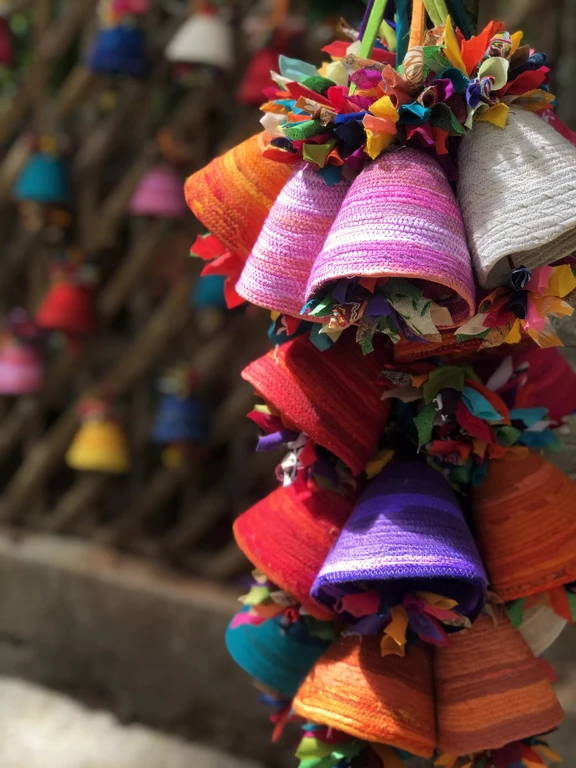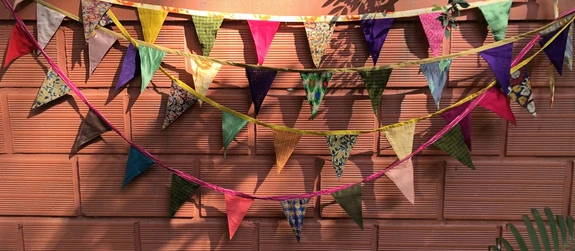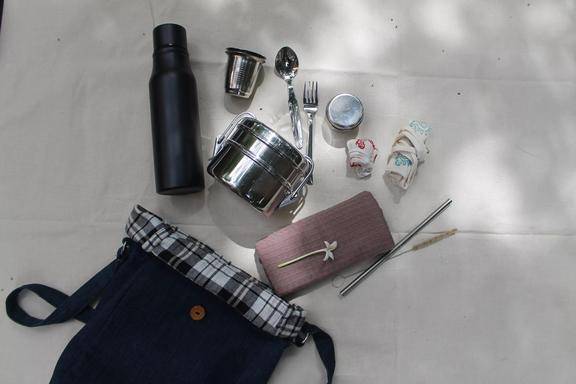 SAAHAS
Circle Up from Saahas Zero Waste represents our commitment to repurpose, up-cycle and recycle our waste. In the 21st century, we are all talking about the circular economy. Circle Up is our opportunity to walk the talk. Through our recycled products and as part of closing the loop initiative, we are trying to change how our customers view waste and appreciate it as raw materials for new functional products rather than waste going into bins!! Thus bringing in a behavioural change in the mind set of people. We invite you to unlock and use these resources through Circle-Up.