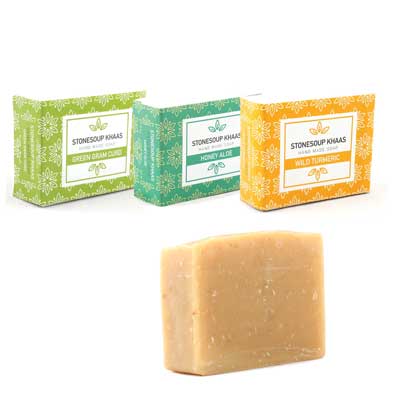 Rs. 750.00
Rs. 750.00
Stonesoup Khaas Soap Combo: Set of 3 Soaps
Combo of all 3 types of bathing soaps:
Wild Turmeric 100g
Honey Aloe 100g
Green Gram Curd 100g
Experience the goodness of natural ingredients and aroma of essential oils in this pack of 3.
Contents:
3 soap bars

Usage Instructions:
Dampen the Skin and soap before application and work up the later for a luxurious bath. Wash off the soap with clean water.