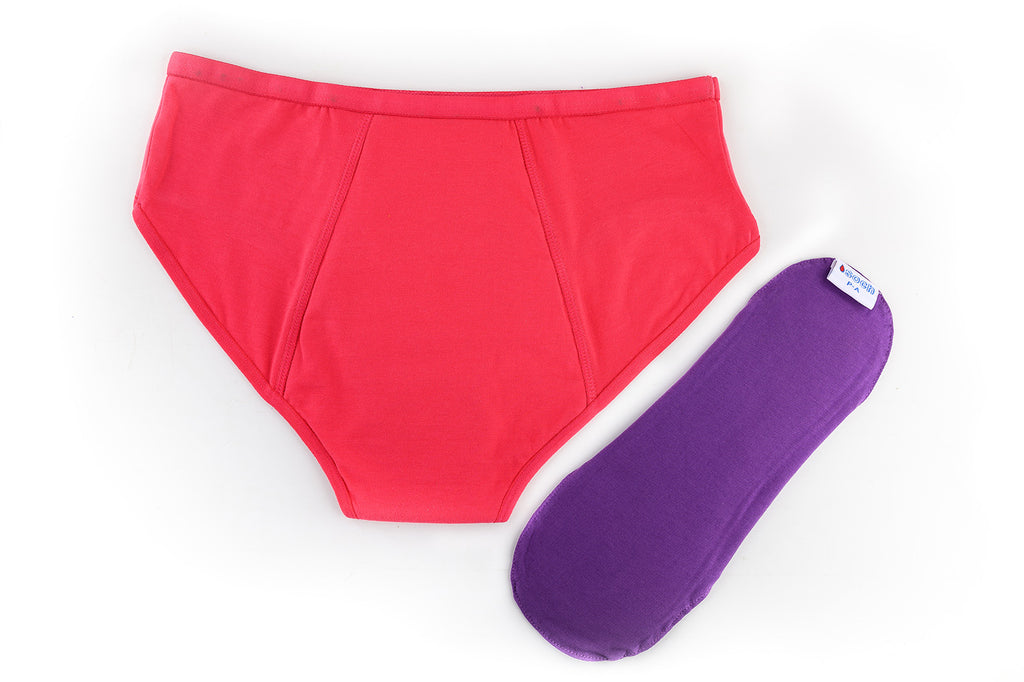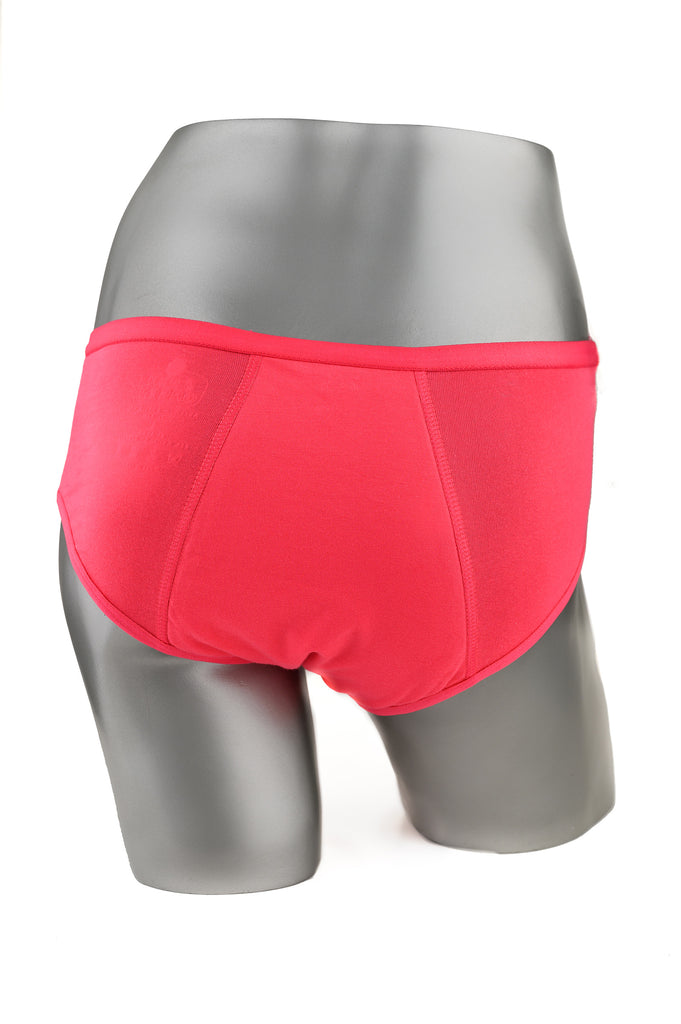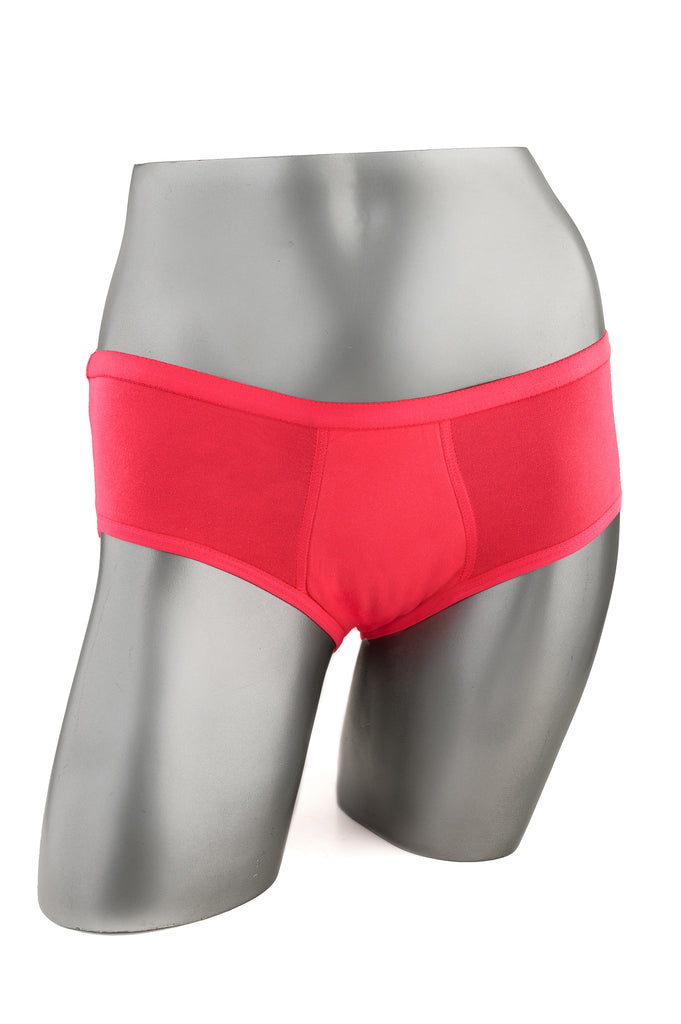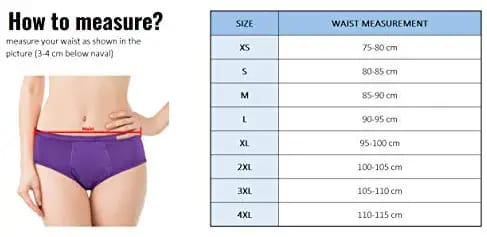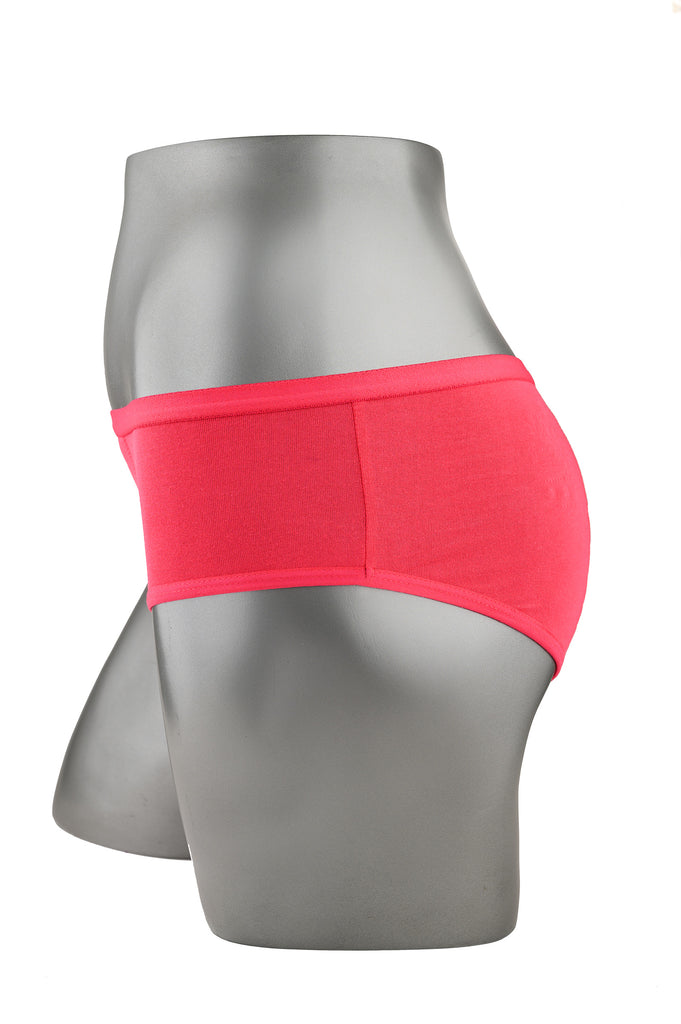 Rs. 750.00
Rs. 0.00
Period Panty by Soch: Raspberry
SochUnderwear Reusable, Leakproof Period Panty - Heavy Flow, Postpartum or Post Delivery
Bleeding, Incontinence or Mild Urine Leakage (With 1 Removable Insert) (Raspberry/Purple)

SochUnderwear is reusable, washable, leakproof period underwear which can last atleast 70-90 washes. They are made of a leakproof crotch panel that is designed to keep you dry and comfortable. The panty can be changed every 4 to 6 hours, or as per one's needs. By doing this, a single panty can be used for an entire day. Adding an insert, gives added protection against light to heavy period flow / postpartum or post delivery bleeding / daily discharge / discharge during pregnancy / back up for menstrual cups etc. Unlike the (HEAVY) period panty, these do not have loops to add insert. Insert is shaped in the form of cloth pad with wings which can be clipped to the panty.
Material- The panty is made of 95% cotton and 5% spandex. Absorbent Pad: is sewn into the panty, contains absorbent microfiber layer and a leakproof layer. Insert Pad: It is optional/detachable pad, made of an outer layer of 100% combed cotton, inner absorbent microfiber layer and DOES NOT have leakproof layer.
DO's:
Always use clean and dry panty and inserts.
Change the inserts once every 4-6 hours even on light flow days.
Use mild soap to clean the panty and inserts; rinse thoroughly to make sure no soap remains on them
Dry in direct sunlight when possible, or in well ventilated area, or low tumble dry.
Store in a clean and dry place.
Iron on low.
DONT's:
While drying, do not keep on flat surface.
Do not soak/wash them in hot water as it will set stains.
Never use a wet/damp panty or inserts.
Do not store a wet/damp panty or inserts in your cupboard.
Do not brush them.
Do not bleach.
Please pick the size carefully, for hygiene reasons, we do not offer return / exchange for Period Panty. Size chart indicates measurement from the waist.
For in between size, please select a size smaller for better fit.