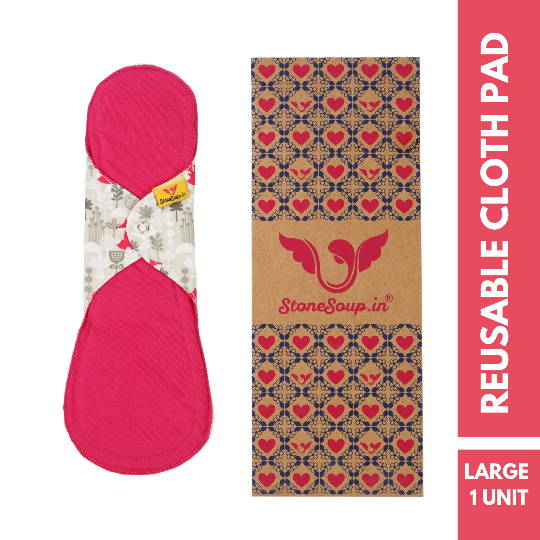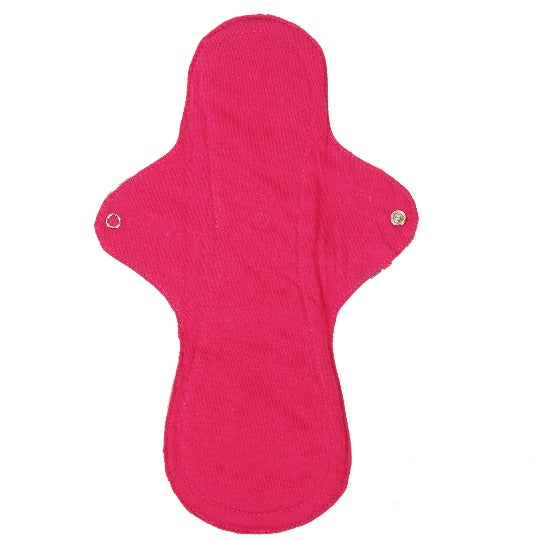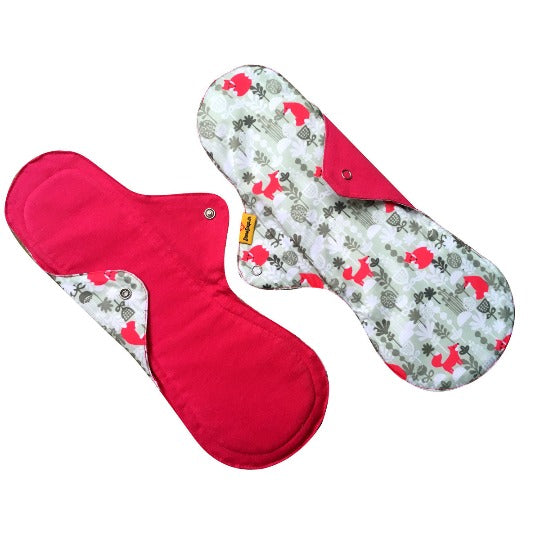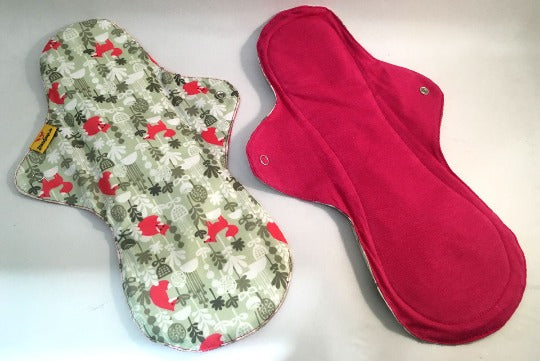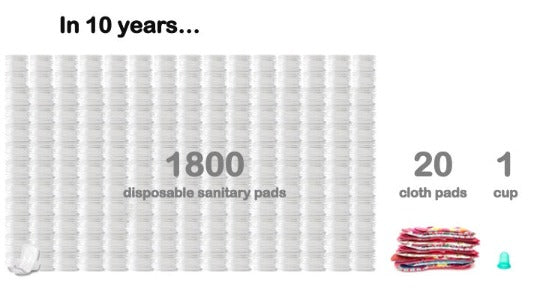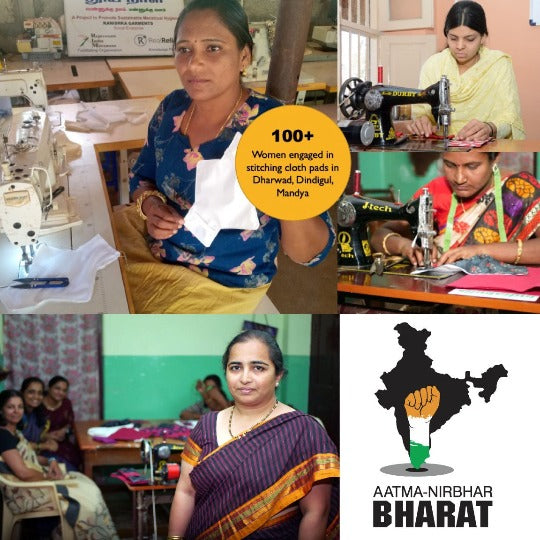 Rs. 299.00
Rs. 350.00
Stonesoup Petals - Mandya Pads (Heavy)
Mandya Heavy Pads are soft, hypo-allergenic, washable cloth pads that can be used for period care, especially for heavy bleeders and all-night absorption. They are compact to carry (can be folded to fit into a purse or a pocket),  easy-to-maintain (can be hand-washed or machine-washed) and rash-free. They have a wider base to protect from staining when sleeping. Rid yourself of the plastic-y feel and gift yourself some Petals comfort.
These cloth pads have broad wings to minimize pant stains and hold it in place. They are leak-proof and come in a variety of colorful patterns to make period-time, fun-time!. These pads are made by trained women of Mandya district in Karnataka and they are as excited as us to know the feedback on their stitched product. And by the way, these are eco-friendly as they save millions of disposables from the landfill!
Features:
1. Comfortable: Natural soft fabric, no Rashes, no risk of infections
2. Economical: No regular expenses
3. Eco-friendly: No trash
4. Broad Wings for better grip, no stains
5. Wider at base to ensure no staining in the sleeping position
6. Hassle-free: Machine-washable
7. Colorful designer patterns to make period time a happy time.
Contents:: 1 washable cloth pad, instruction manual
Size: length: 32 cm, width: 8cm (
Size: length: 24cm, width: 8cm (excluding wings strap measure)
)