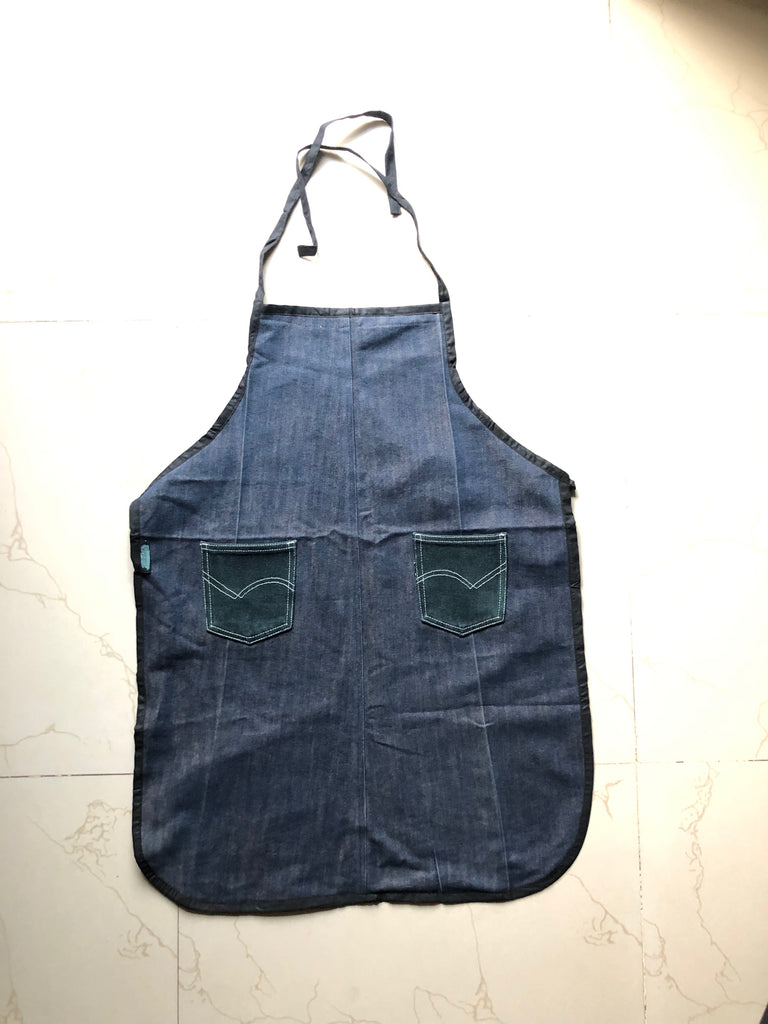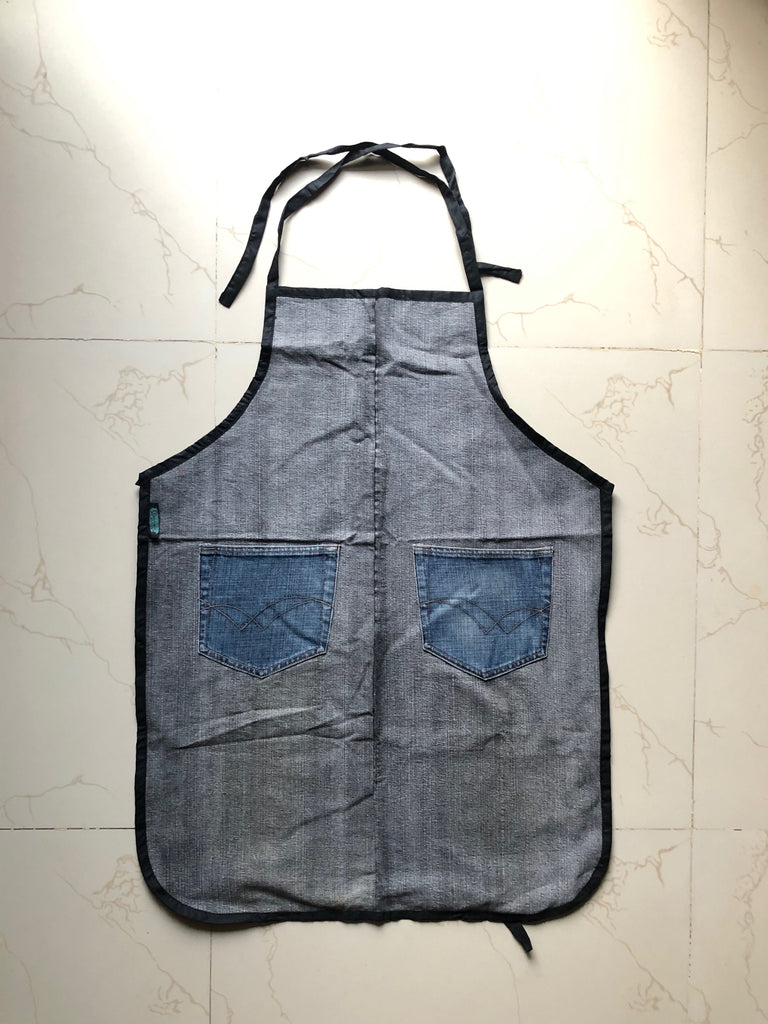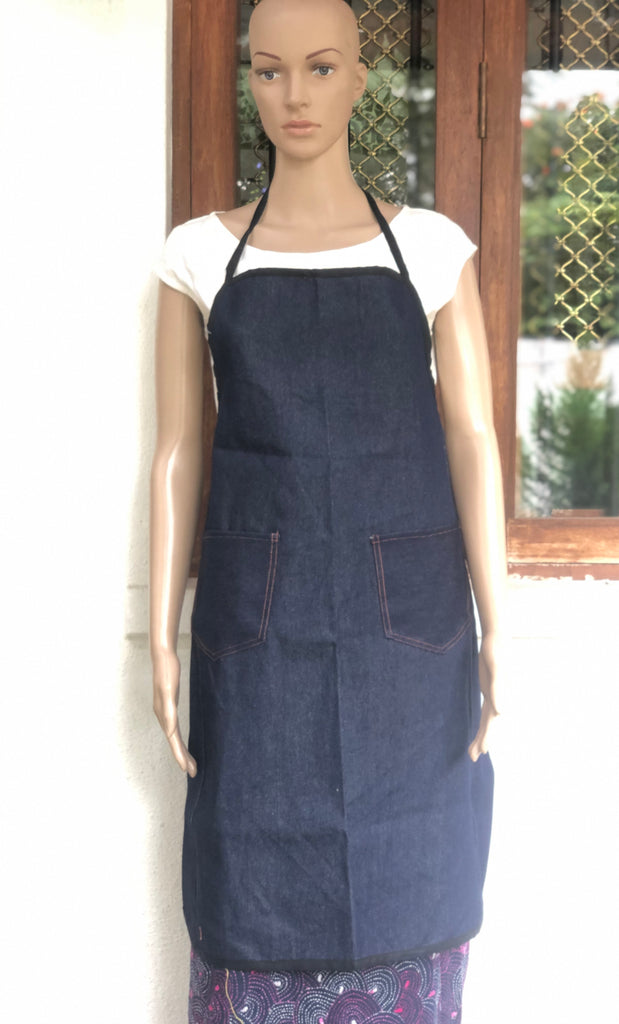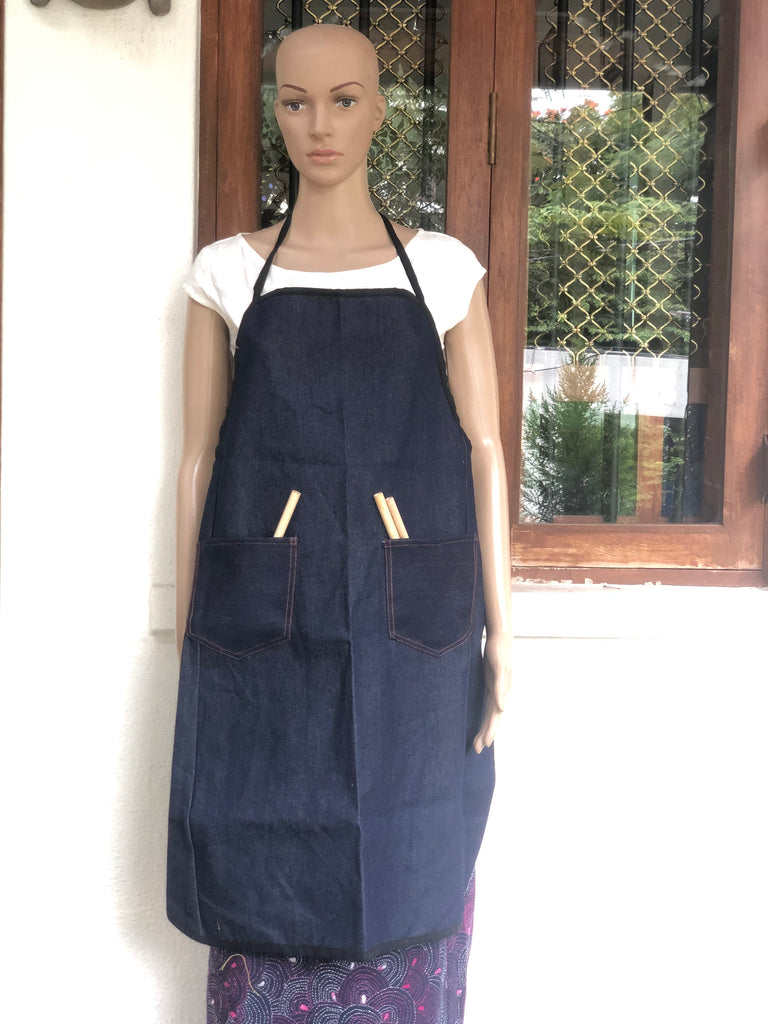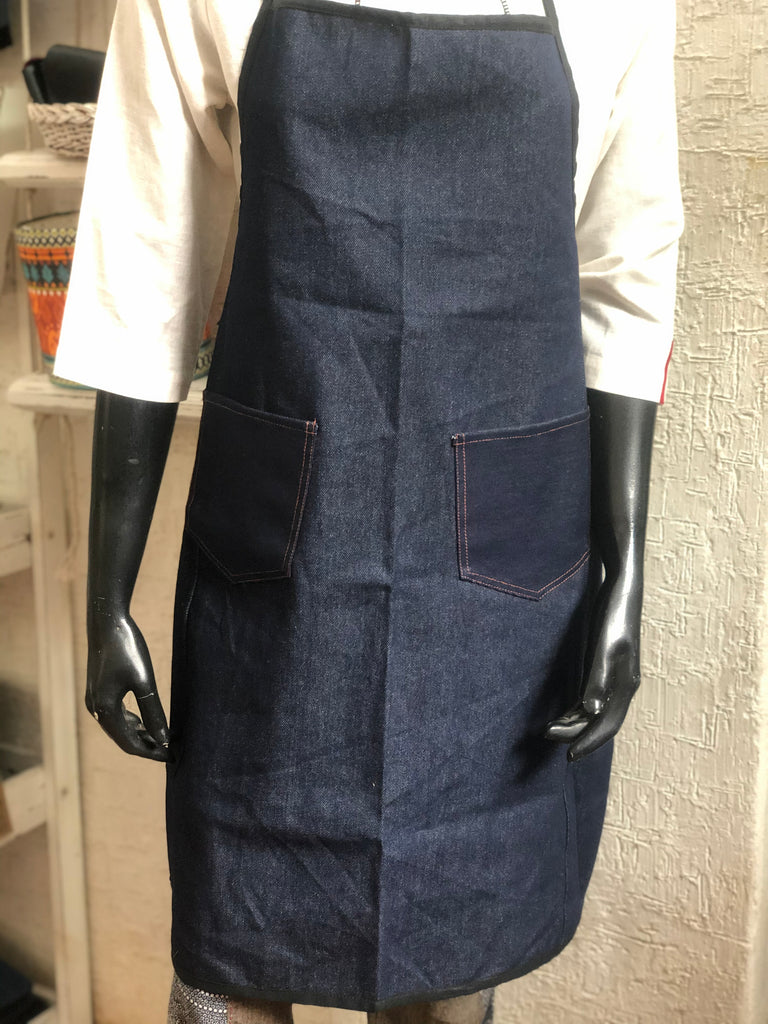 Rs. 540.00
Rs. 0.00
Denim Apron
This unique, heavy duty apron is ideal for use in the kitchen or the studio or wherever you are going to get messy!
Made from denim, this apron does not get wet or dirty easily and protects your outfit from the mess. It can be cleaned with utmost ease, just pop it in the washing machine, like how you do your favorite pair of jeans.
This rough and tough apron comes with fabric lining and two pockets in the front, for you to keep your hands free if necessary.
Since it is an upcycled product, the color of the blue denim might slightly vary and will depend on the denim available with us. But the design and quality will be as shown in the images.
Height 32* width (hip) 24* width (chest)12