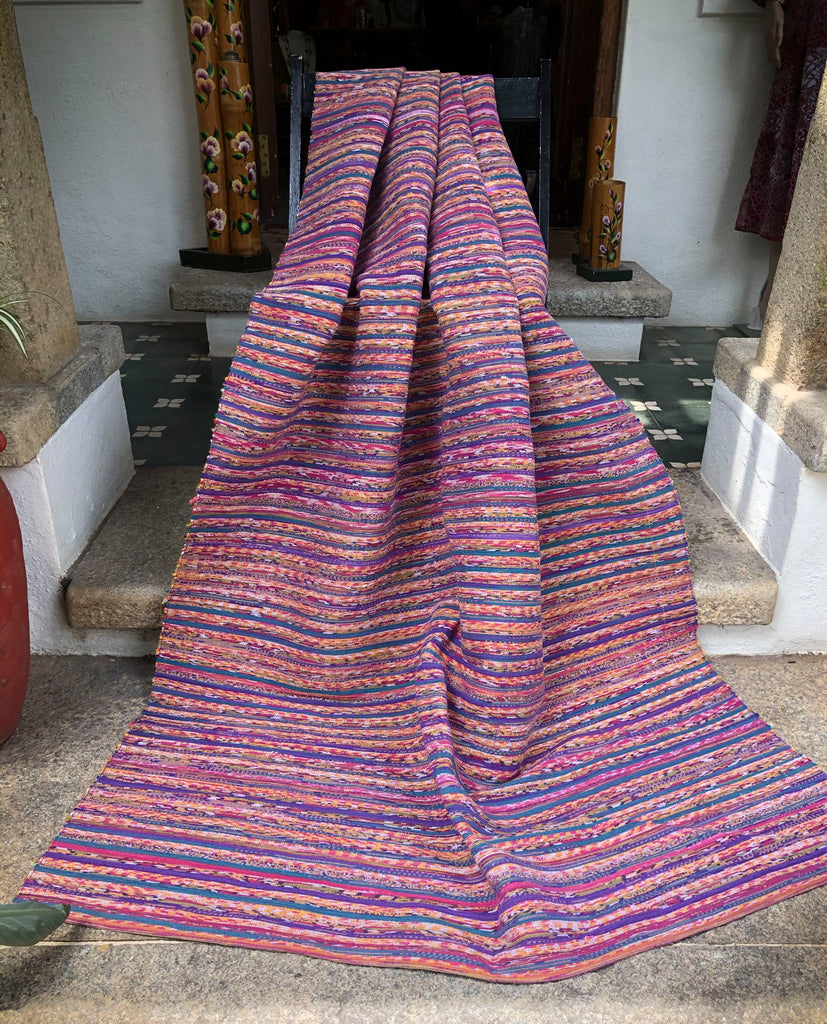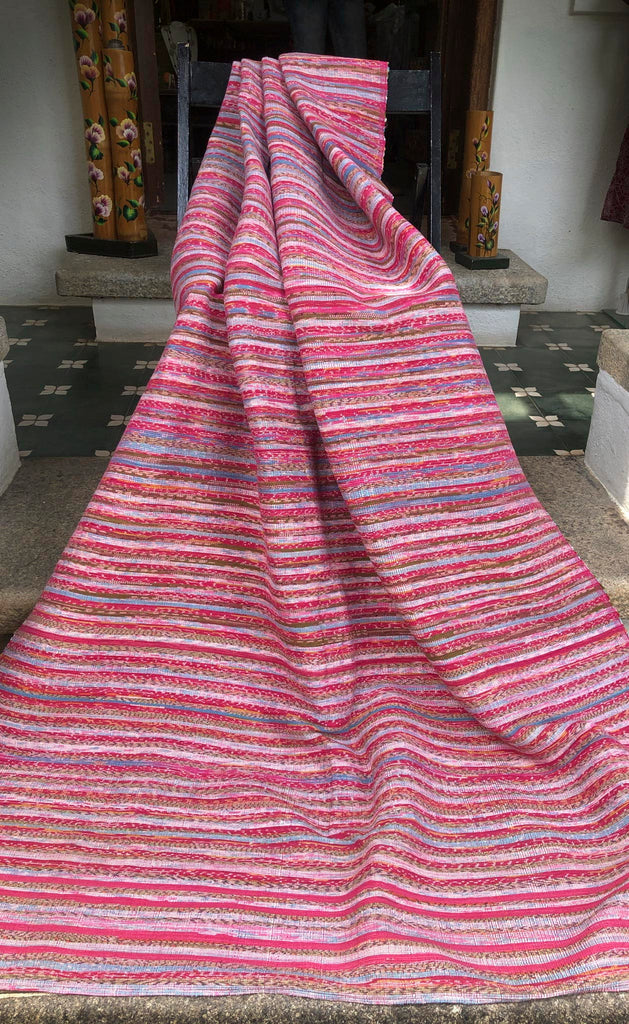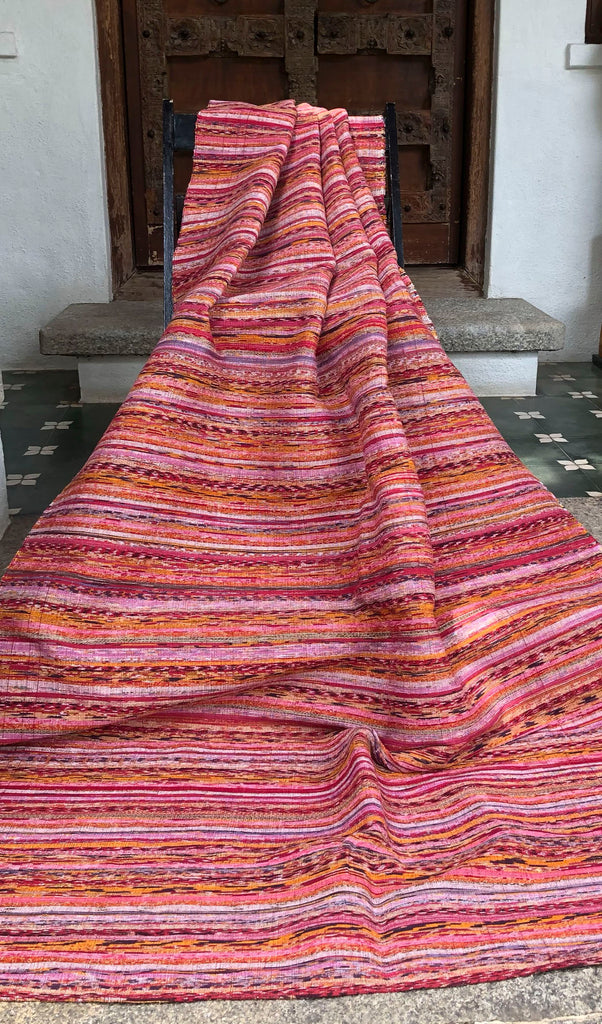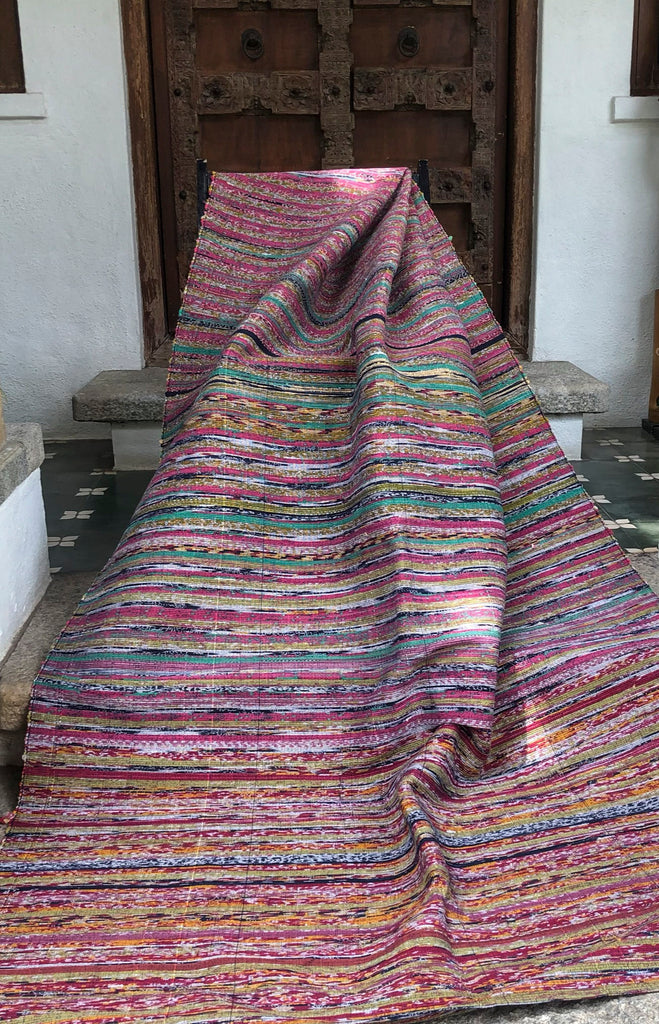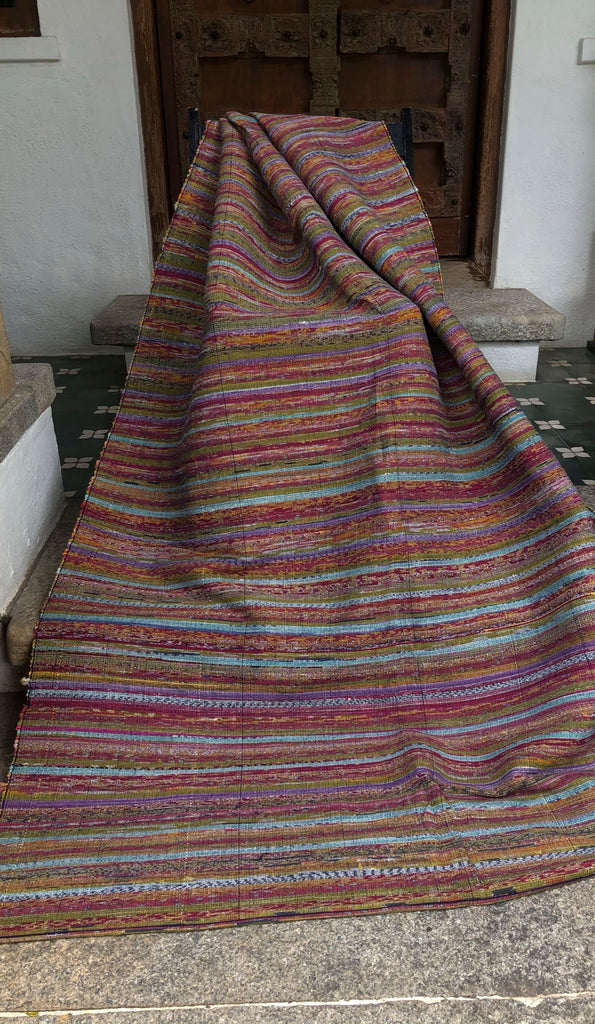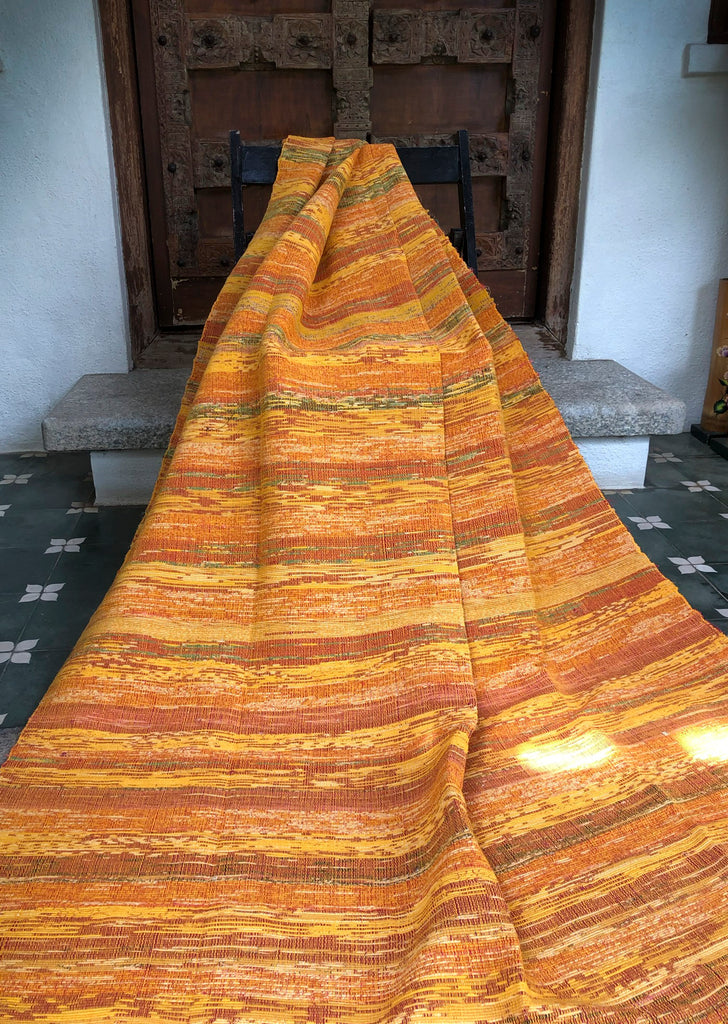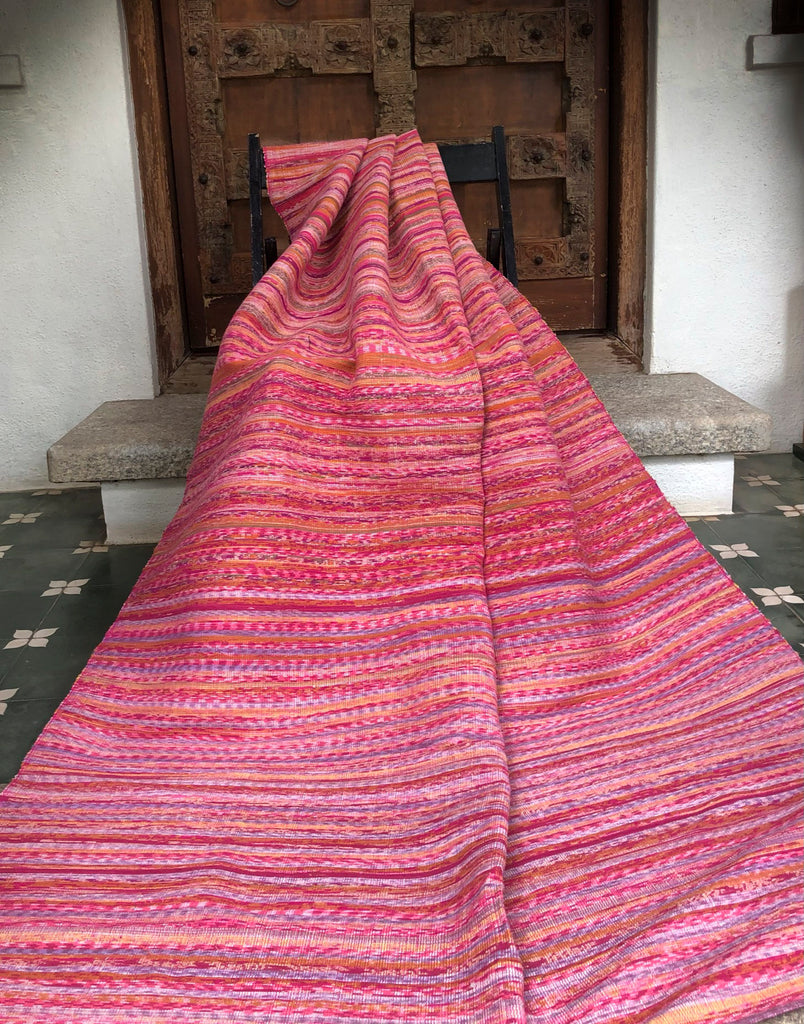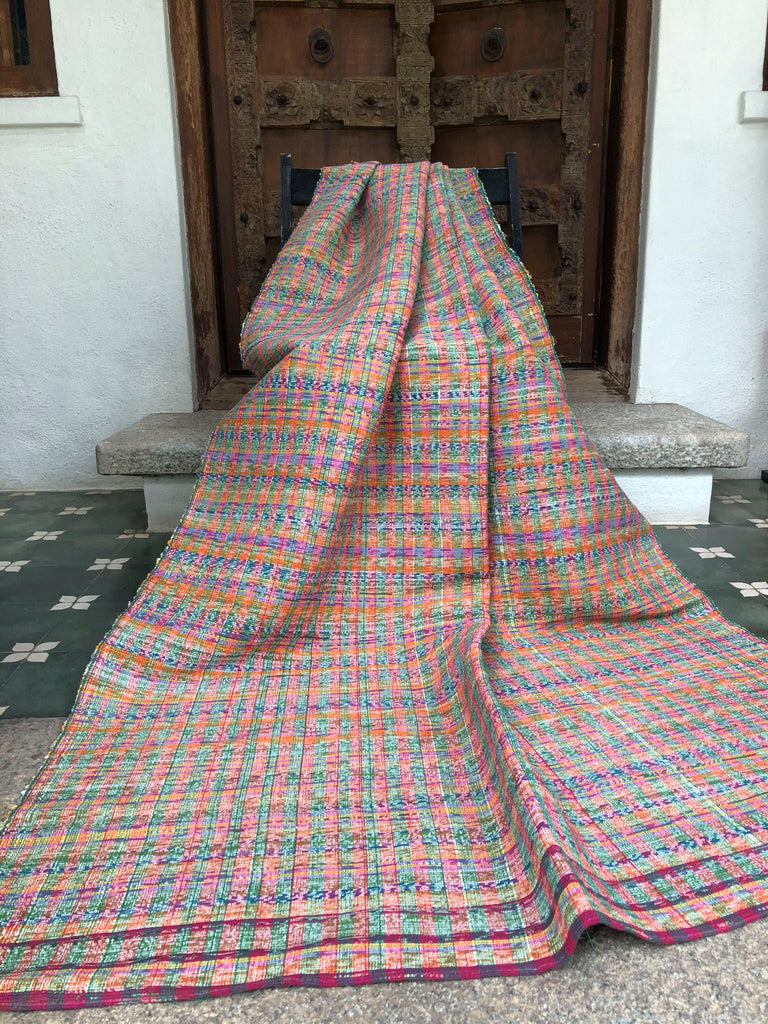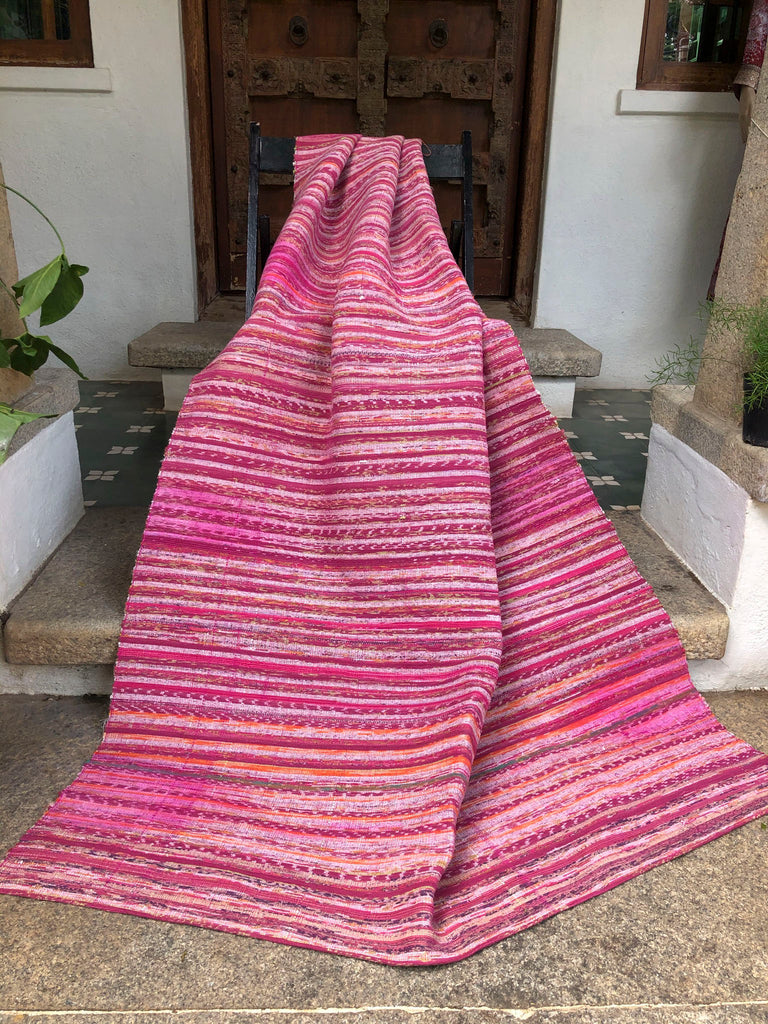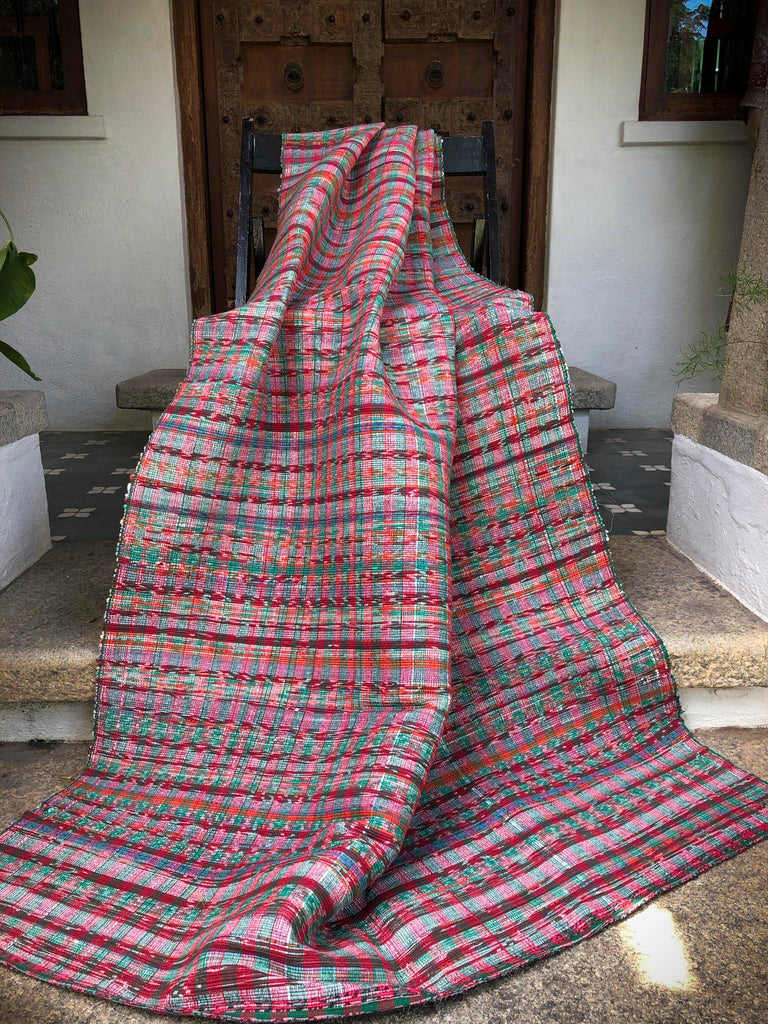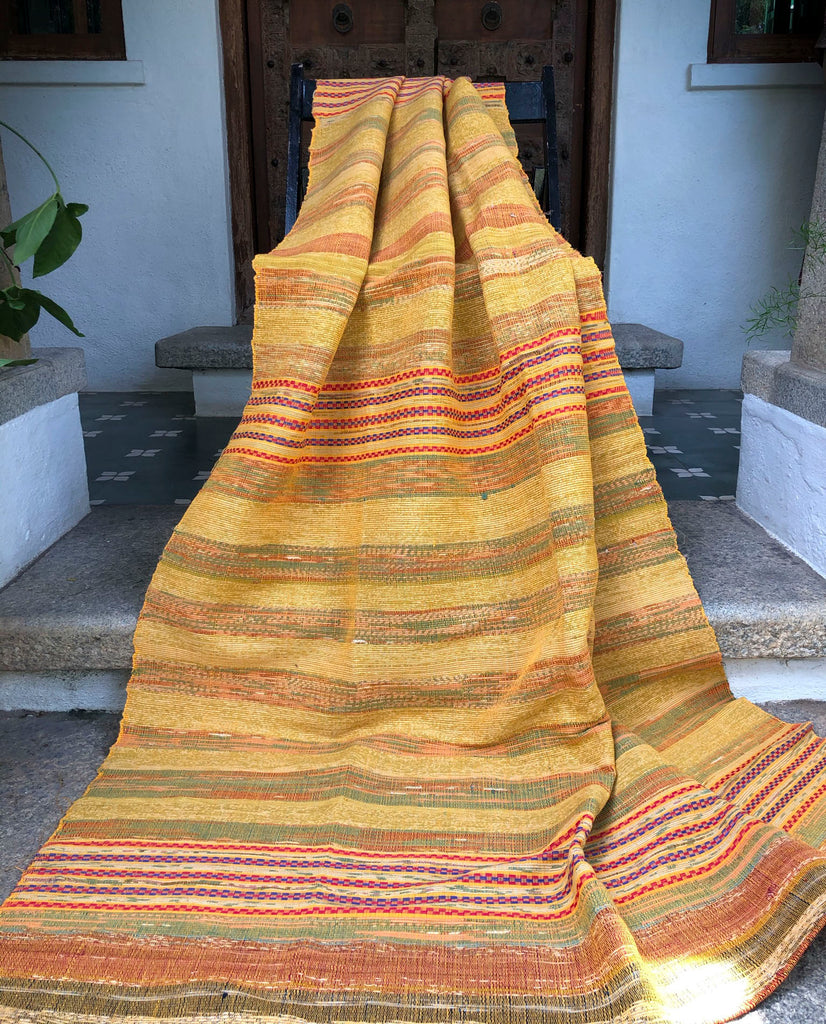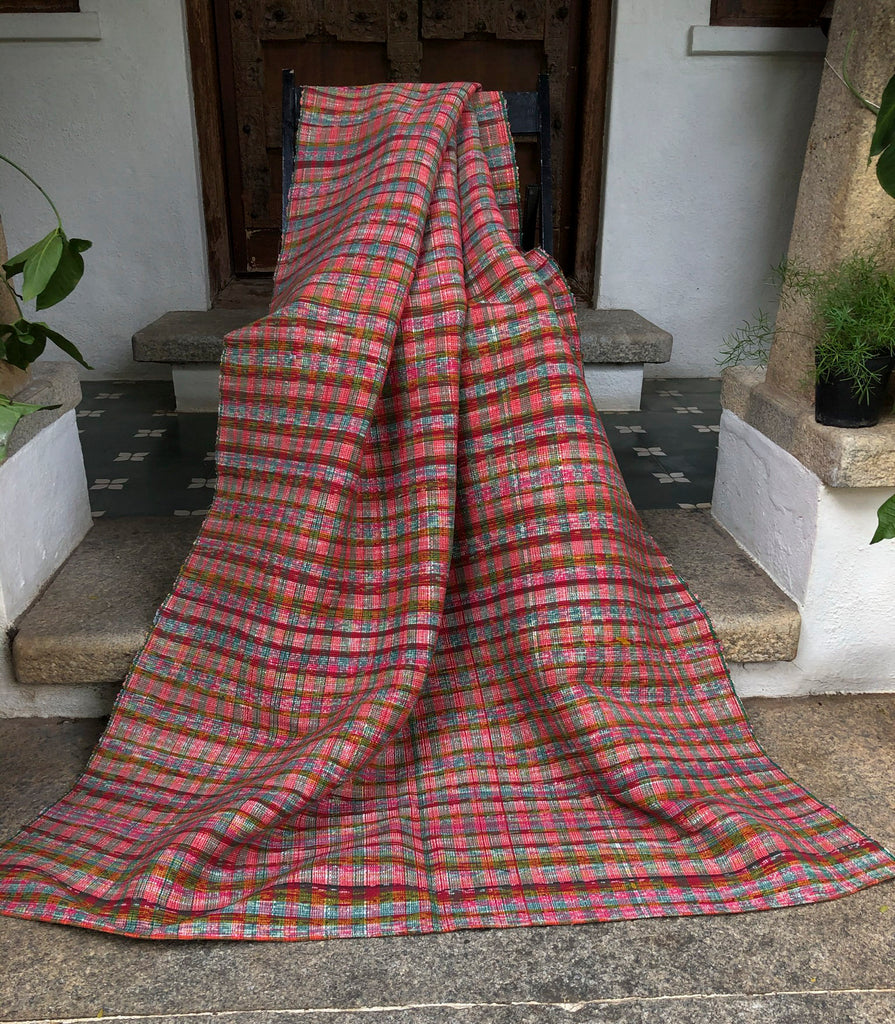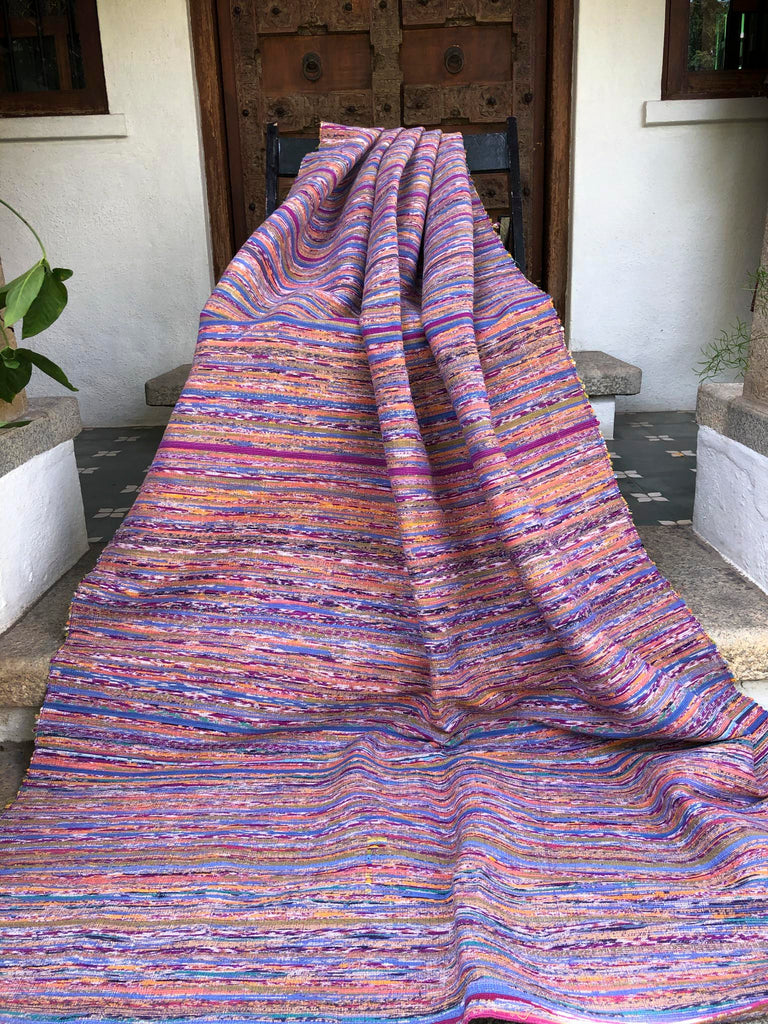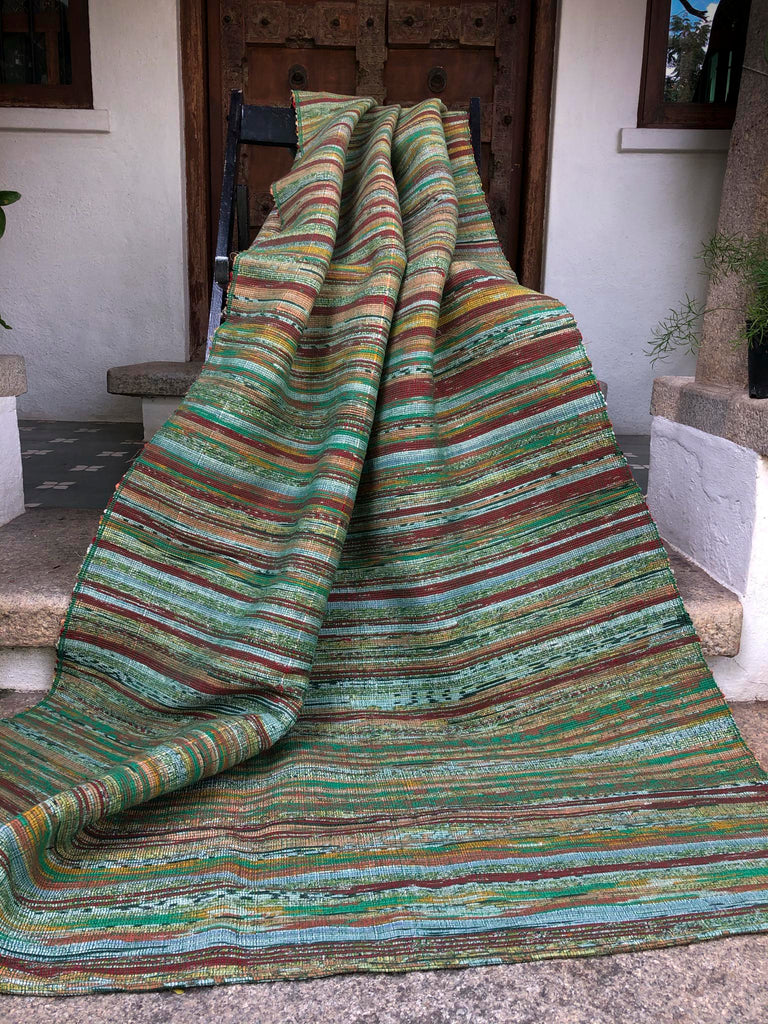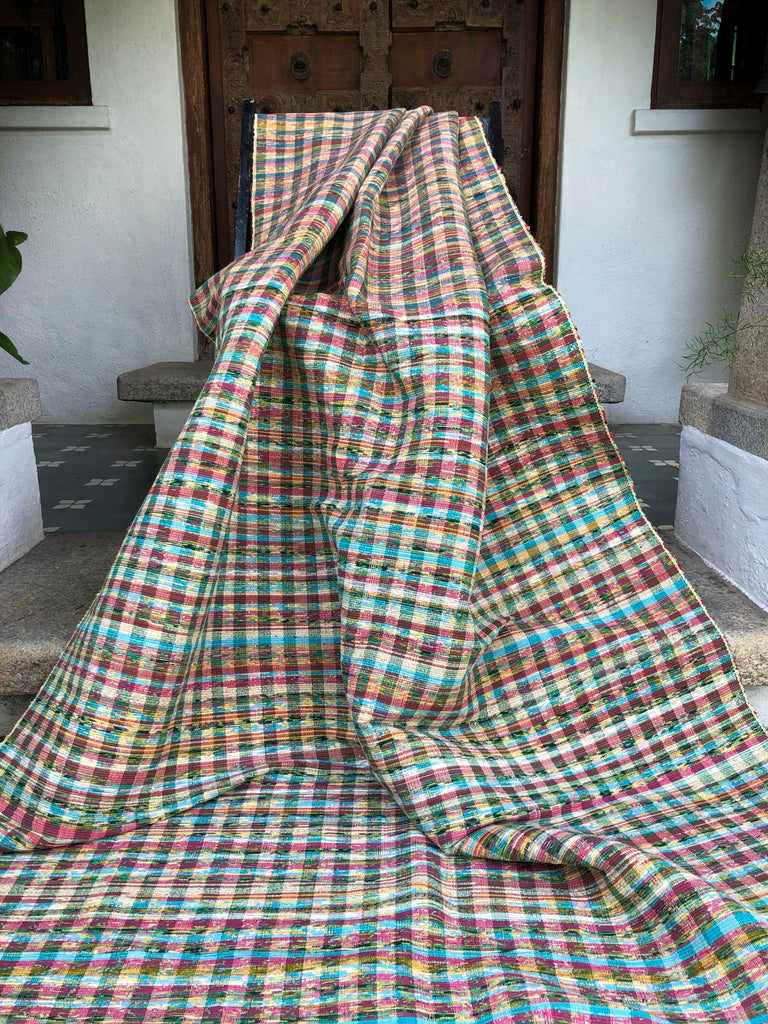 Rs. 1,975.00
Rs. 0.00
Upcycled Colorful Cotton Durrie
Have you ever walked into a room and experienced something so wonderful that you couldn't help but be drawn to it? That would be apt to say for these beautiful handcrafted durries. Add a dash of vibrance and warmth to your room with these bright and colorful cotton durries.
These are created on a handloom by our weavers by weaving strips of old or waste cotton sarees that are discarded due to print defects.
The traditional Khes technique of weaving makes use of old saree strips in between the weft to add to the color and texture of a saree.
This durrie weaving makes use of the khes technique where the entire durrie makes use of old saree strips as the weft on the loom.
Since the durries are made from old saree waste, we get assorted colours of durries in each lot.
One big size durrie helps transform seven old cotton sarees while the single size durrie makes use of four sarees.
These durries are woven by our weavers in a remote village beyond Kolkata, West Bengal. By promoting and creating a market for these durries, we are trying to create more work and consistent and good employment for these traditional weavers.
The soft cotton fabric makes it perfect for it to be used as a bed cover or throw or even a rug on your floor; talk about multipurpose!
Each of these single durries are made from four cotton sarees; Each one is unique and cannot be recreated.
The durrie can be machine washed; it is advisable to wash light colours separately.