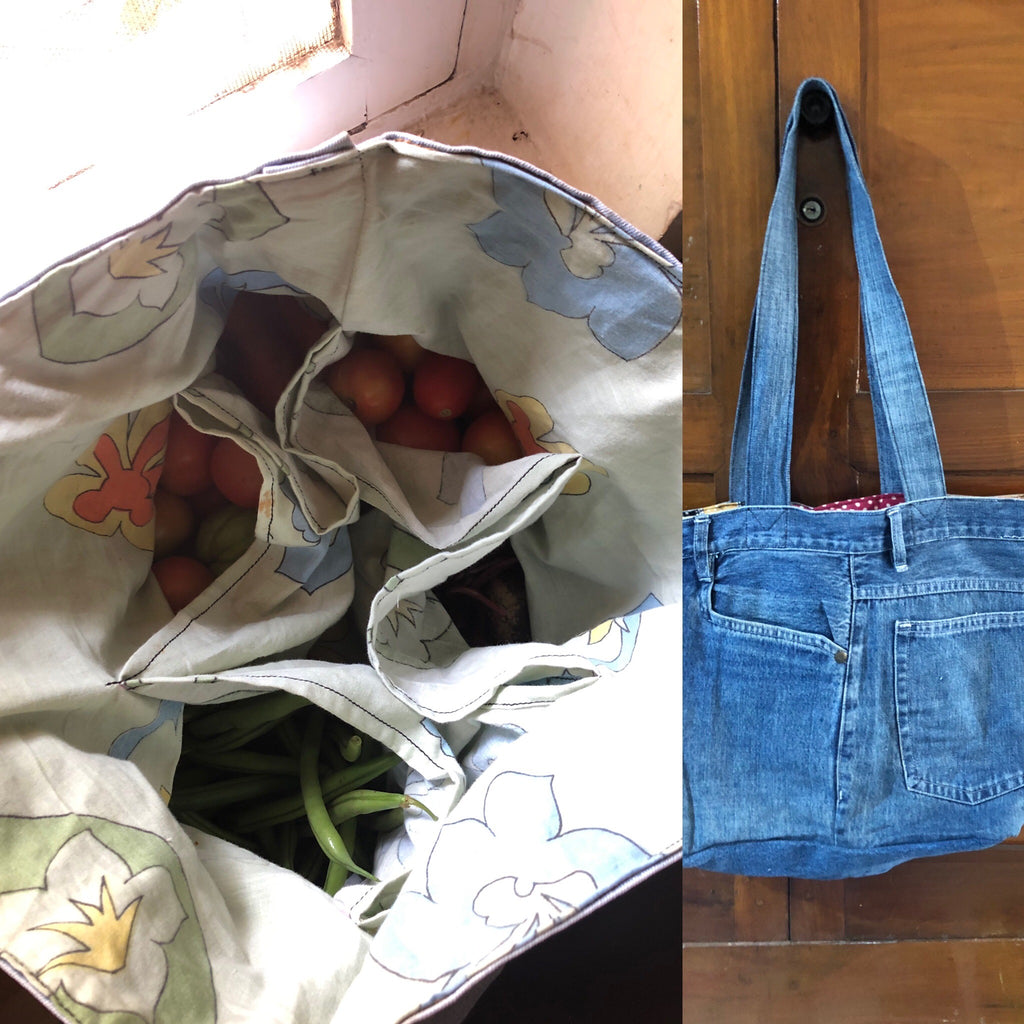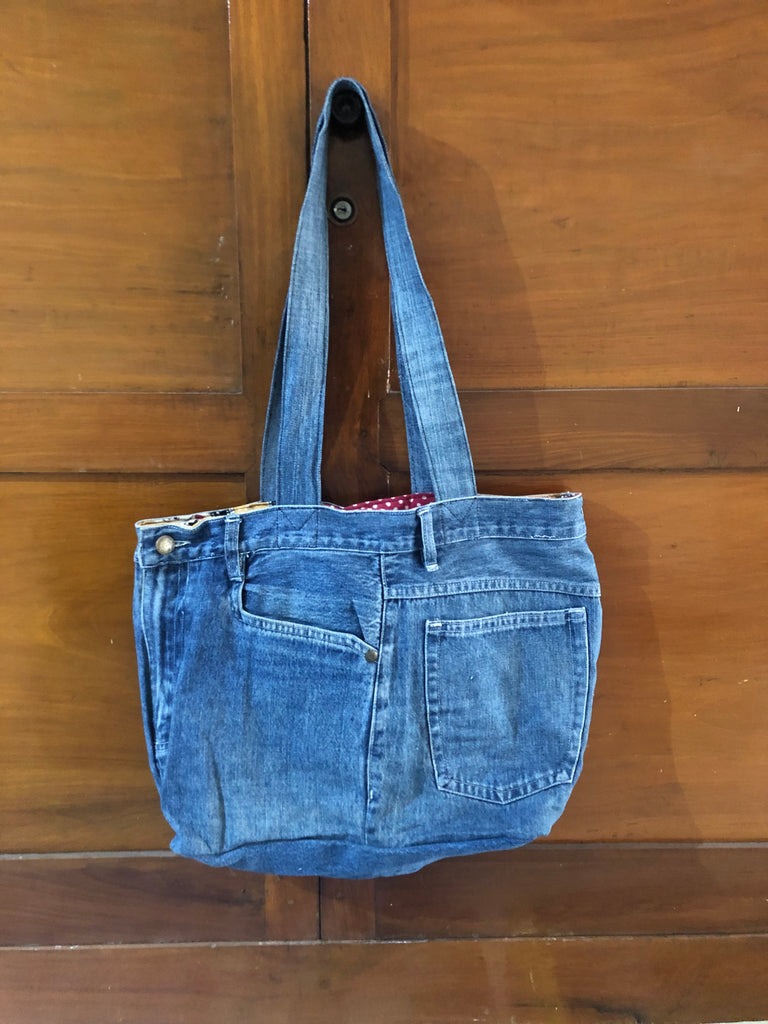 Rs. 485.00
Rs. 0.00
Denim grocery bag with pouches
This unique Hip bag was created with the intention to have a zero waste process. The rivets, zipper and pockets of a pair of jeans cannot be used for patchwork, so instead this design helps us utilize the entire pair of jeans without having to waste the "Hip" portion. This bag can be used when you want to go shopping. Sorting your groceries while avoiding plastic covers is very easy with this very practical bag.
It comes with 6 slots and lot of space in the center. Since it is created from the Hip portion of jeans, you have the advantage of the multiple pockets on the outside as well. The inside is lined using upcycled fabric.
This completely upcycled bag can handle rough and tough usage and can be easy maintained, machine wash friendly!
Since this is a completely upcycled product, the colour of the bag, size and the fabric lining inside will depend on the waste material available with us, rest assured that the quality and finish of the product will not be compromised and we are certain you will be pleasantly surprised with this bag!
Depends on the waist size of jeans available with us