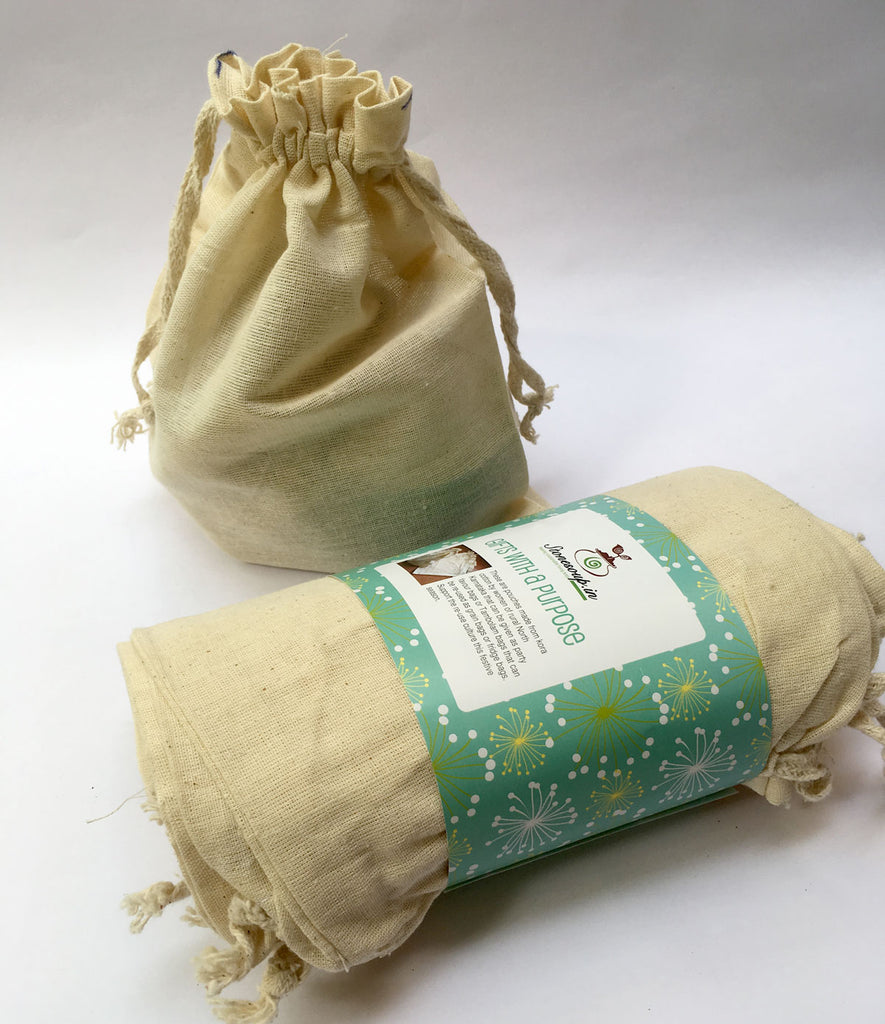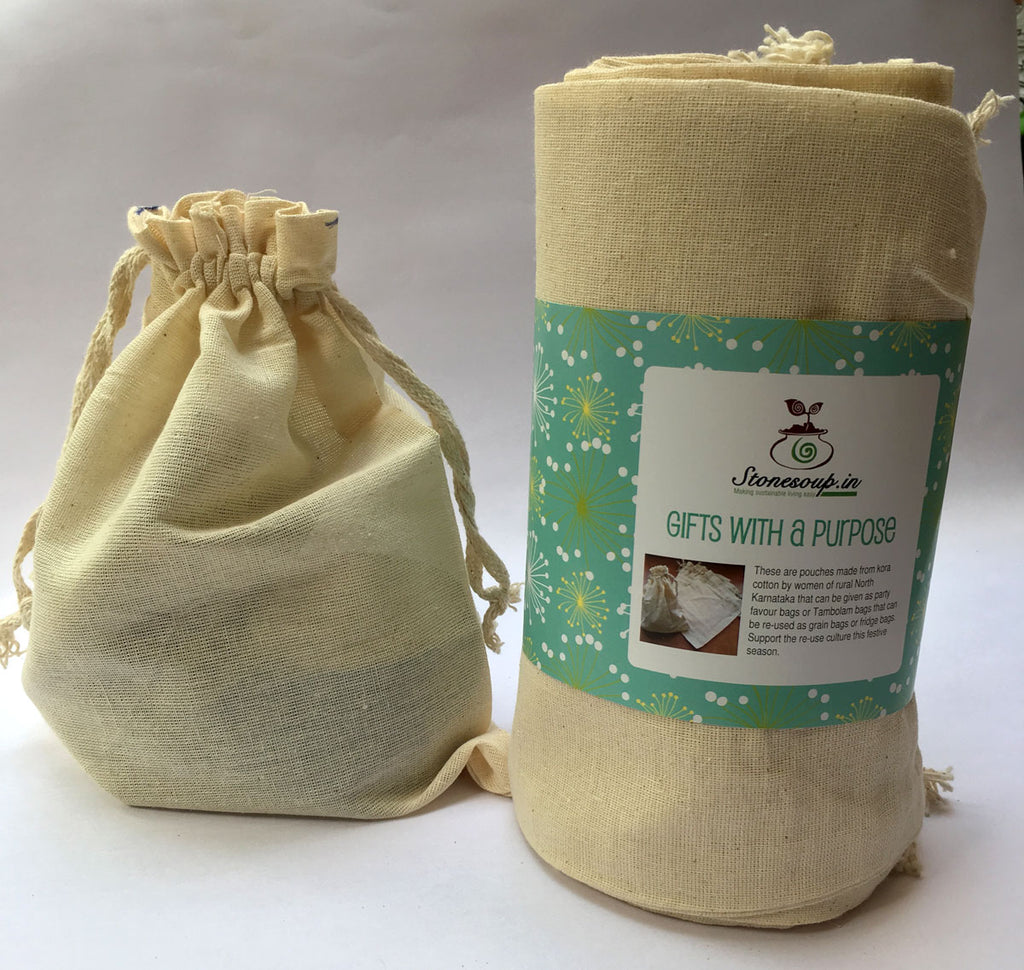 Rs. 360.00
Rs. 360.00
Cotton Drawstring Potli Bags / Tamboolam Puja Gift bags (set of 12)
Drawstring / Potli bags made of Unbleached kora cotton (set of 12 bags) Ideal for wedding, naming ceremony and  function puja (pooja) tamboolam gifting this festive season. Unlike jute bags that are only used to shop small items, these can be reused to store grocery items or will work as fridge bags. Size is big enough to hold a coconut and blouse piece. 
Size in inches- 10 length x 8 breadth
Weight-50 gms
Material - Unbleached Kora cotton
No South Indian puja (pooja) ritual, Wedding, Child naming ceremony, house warming function etc is incomplete without a Tamboolam return gift. Women are offered sacred vermilion (kumkuma) and offered in both hands a coconut placed on two betel leaves along with two areca nuts, turmeric sticks (harisina, haldi). Other fruits like banana, apple etc are also added. Yummy eatables like laddus and fried snacks are also given  according to function.
Over the years all these are given in Plastic bags. Cotton and Jute bags are eco-friendly options. Our kora cotton drawstring (potli) bags are just perfect for this goody gift. Size is big enough to hold a coconut and blouse piece 8"x10".

These bags can later be washed and used as fridge bags to store coriander, greens, chillis etc. or to shop loose grocery like grains, pulses, flour, sugar, nuts etc. These cotton potli bags are made by women of rural North Karnataka NGO.