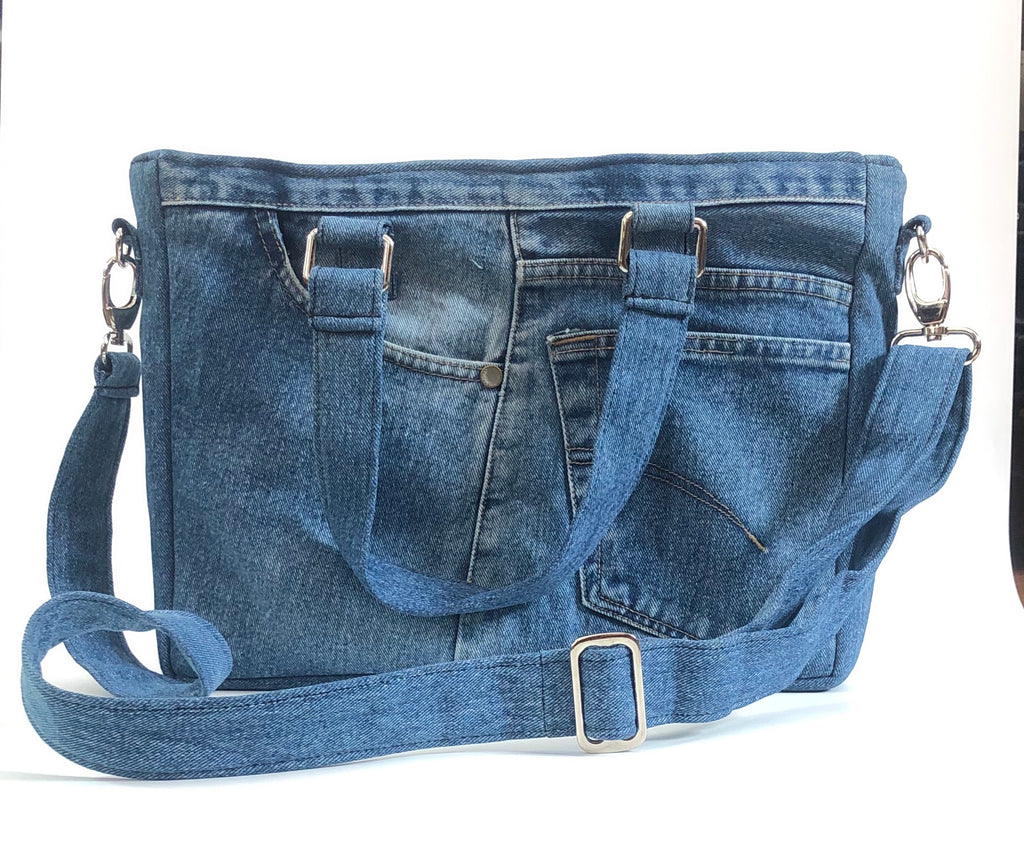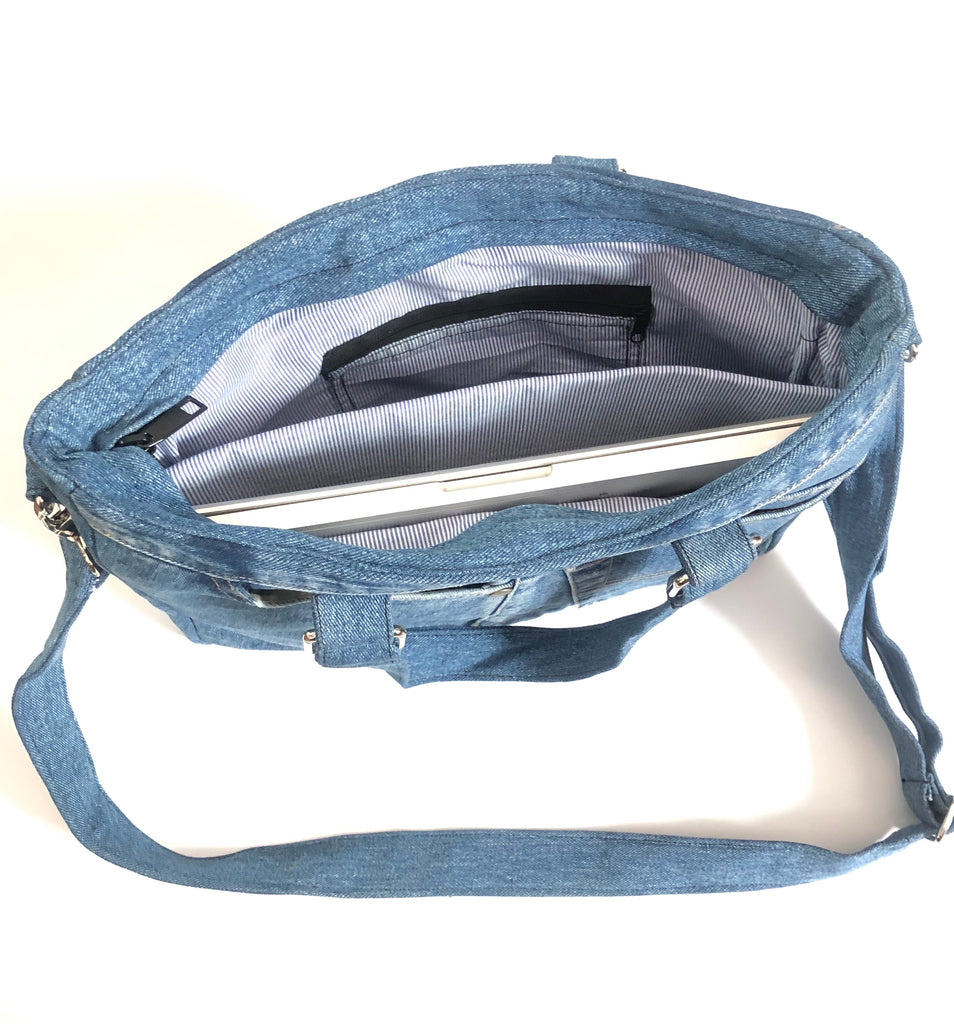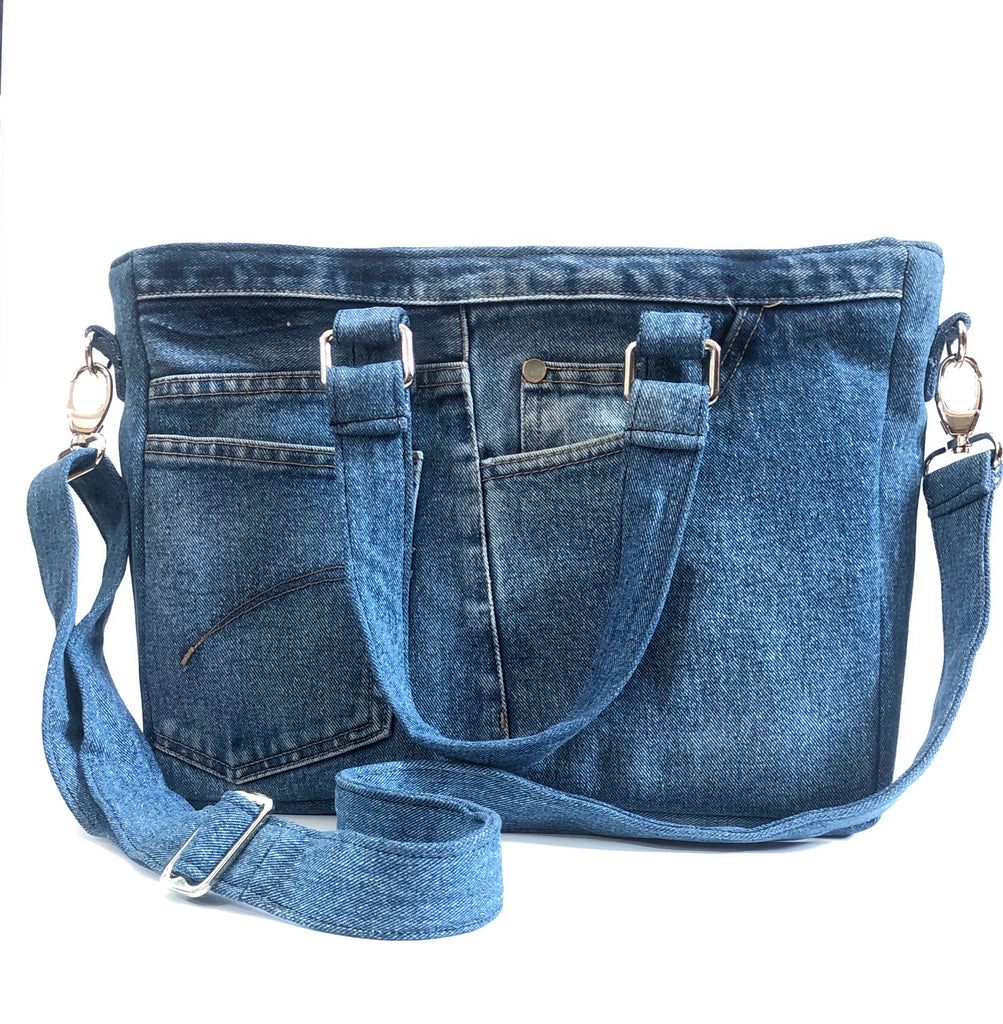 Rs. 1,145.00
Rs. 0.00
Denim laptop satchel
The perfect bag to carry around, hands-free and laptop friendly!

Made from denim waste sourced from big scale factories, this simple and fun satchel is handmade with lots of love and care.

This bag is entirely upcycled and just like your favourite pair of jeans, it has a lot of pockets!

There are four pockets on the outside of the bag, like your denim. The entire lining on the inside is upcycled fabric. It has a zippered pocket on the inside and a snug compartment for your laptop to sit in well. The bag's main compartment is zippered and it has an adjustable shoulder strap.
Since this is an upcycled product, the colour of blue denim is subject to variation, but rest assured the quality and finish of the product will not be compromised.
L*B*H:16*3*12 inches.