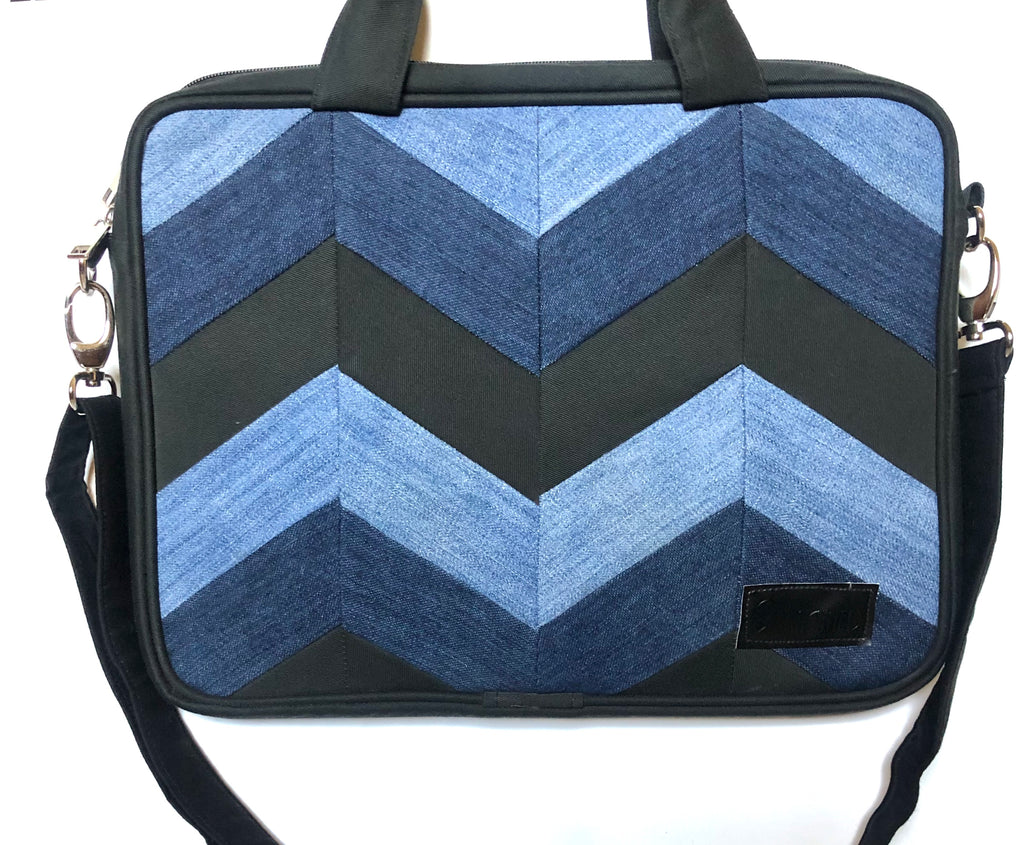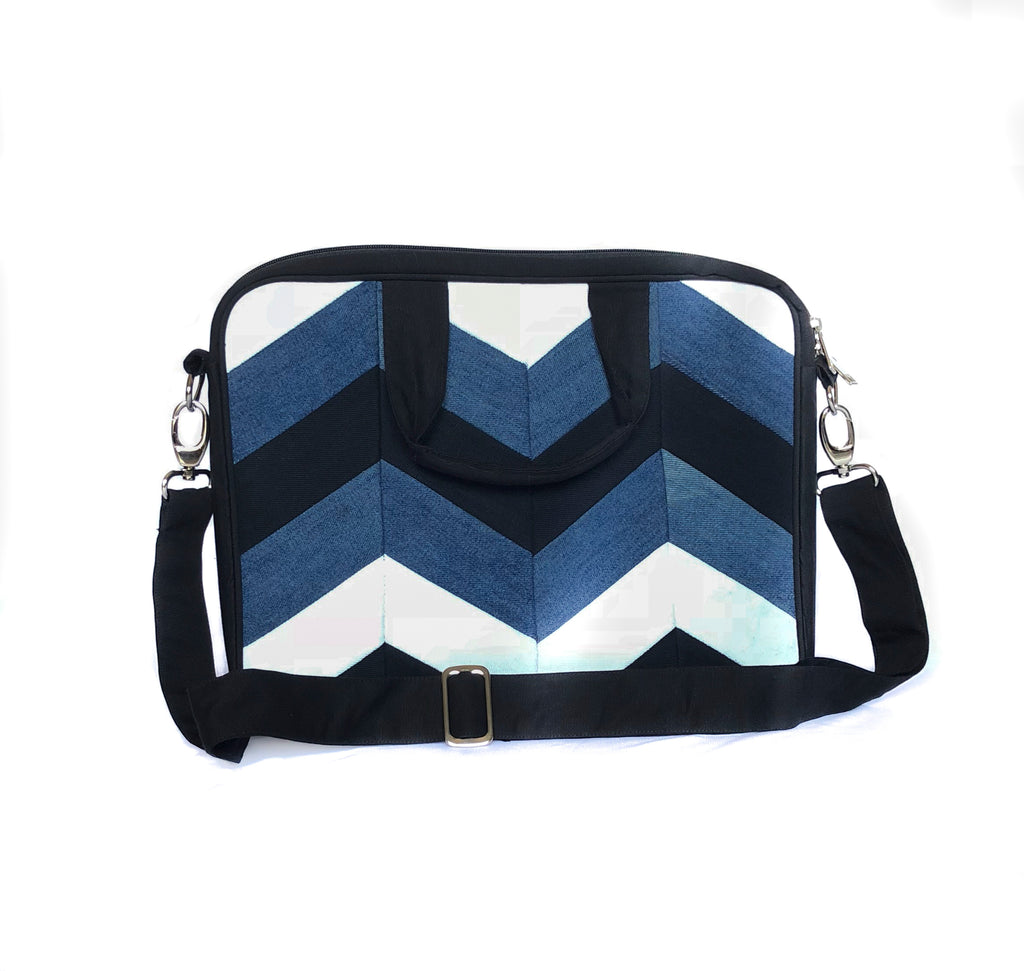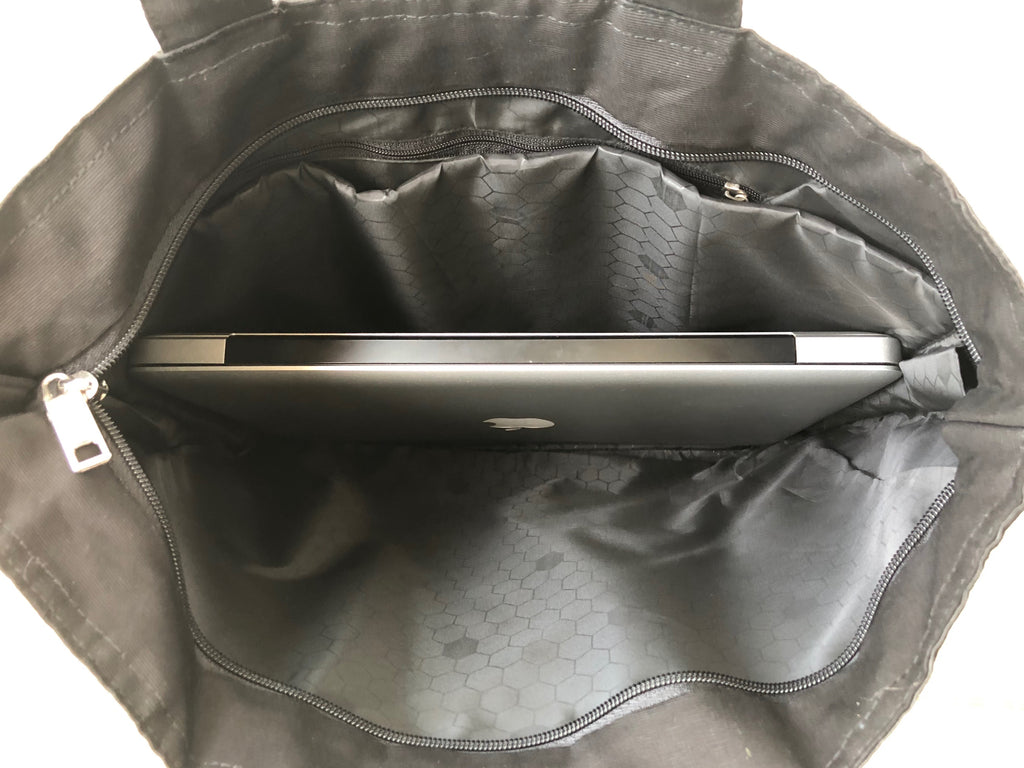 Rs. 1,750.00
Rs. 0.00
Denim laptop Bag- Chevron pattern
This laptop bag made from denim is handcrafted to with utmost care to ensure this interesting look without compromising on usability and utility. An interesting chevron patchwork pattern makes this laptop bag stand out.
This bag comes with a compartment for your laptop and a zipper pocket inside. It has is a foam padding for protection for your device and to maintain shape of the bag and the lining inside is water proof. This bag comes with an adjustable denim fabric handle with D hooks so it is detatchable. It also has two smaller handles on the top.
This laptop bag easily holds a 15" (measured diagonally across the screen) laptop. If you do have a specific size requirement, you can let us know while placing your order.
Since it is an upcycled product, the color of the blue denim may vary slightly and will depend on the denim available with us. But the design and quality will be as shown in the images.
Height: 14
Breadth: 10.5
Width: 1.5