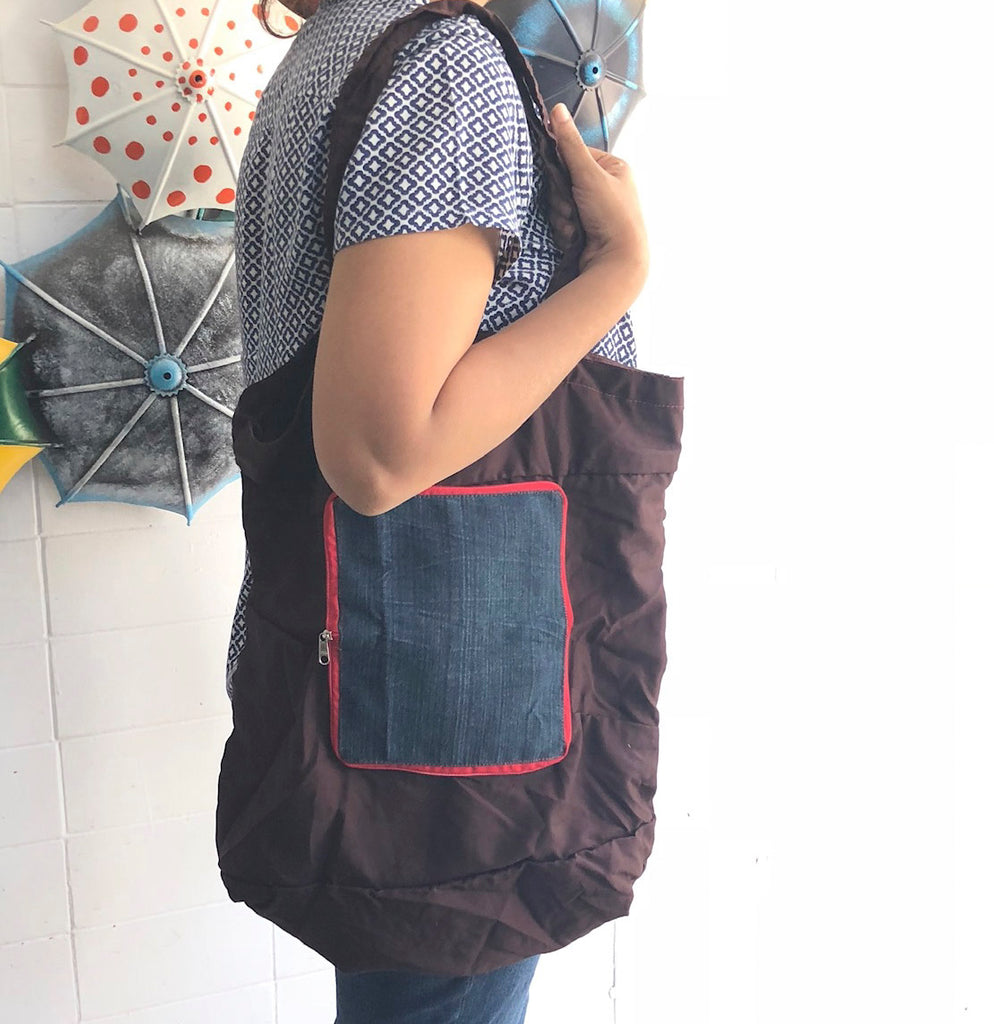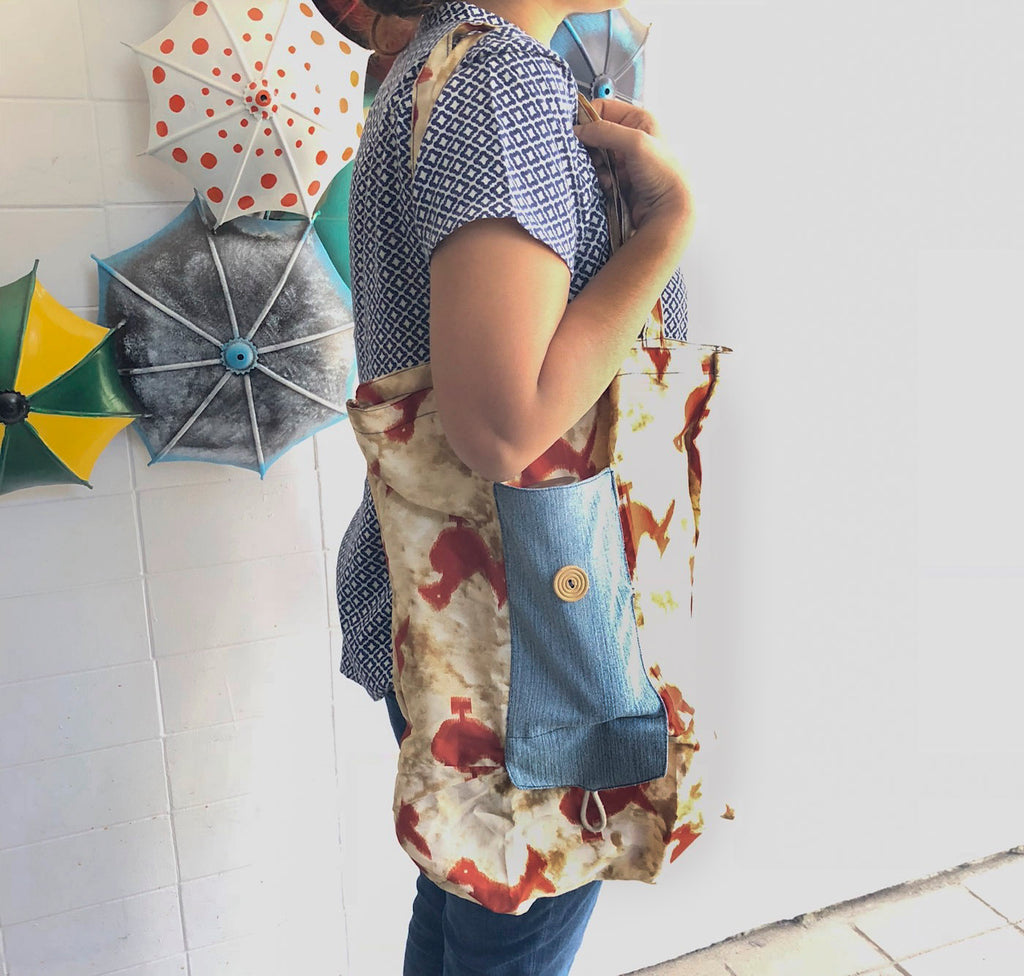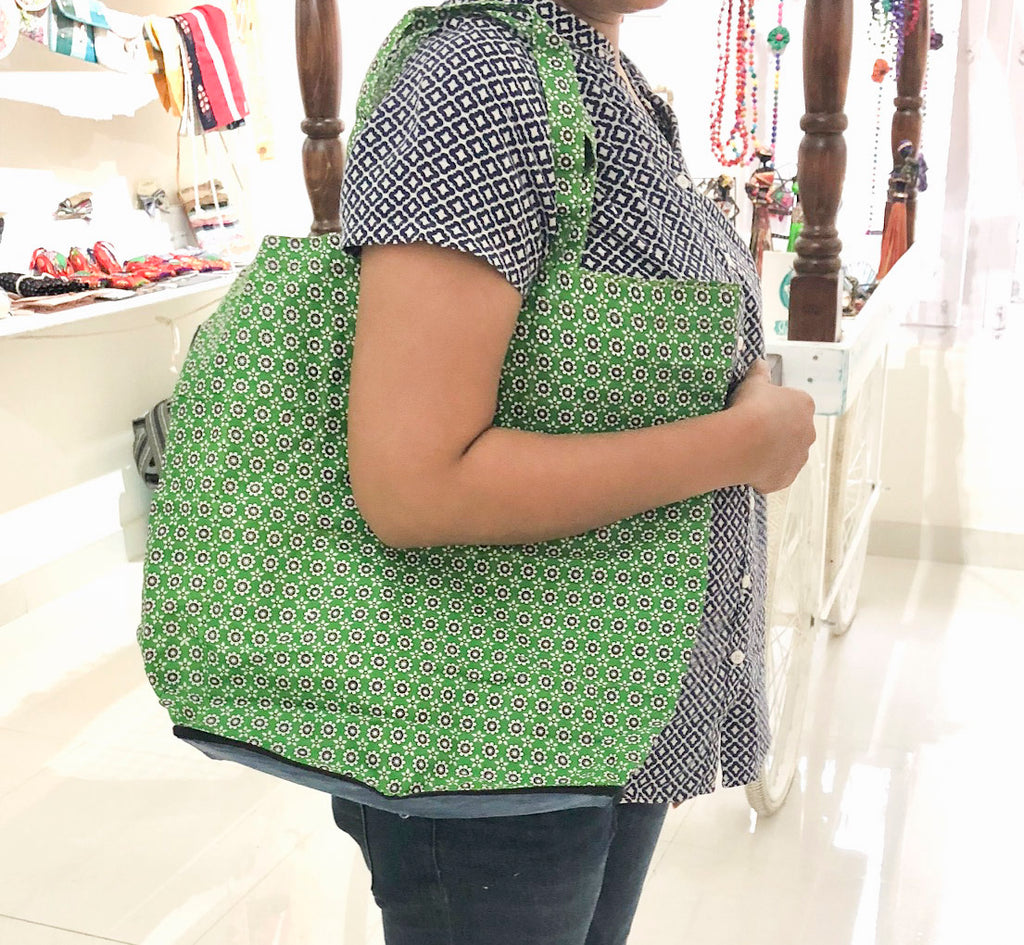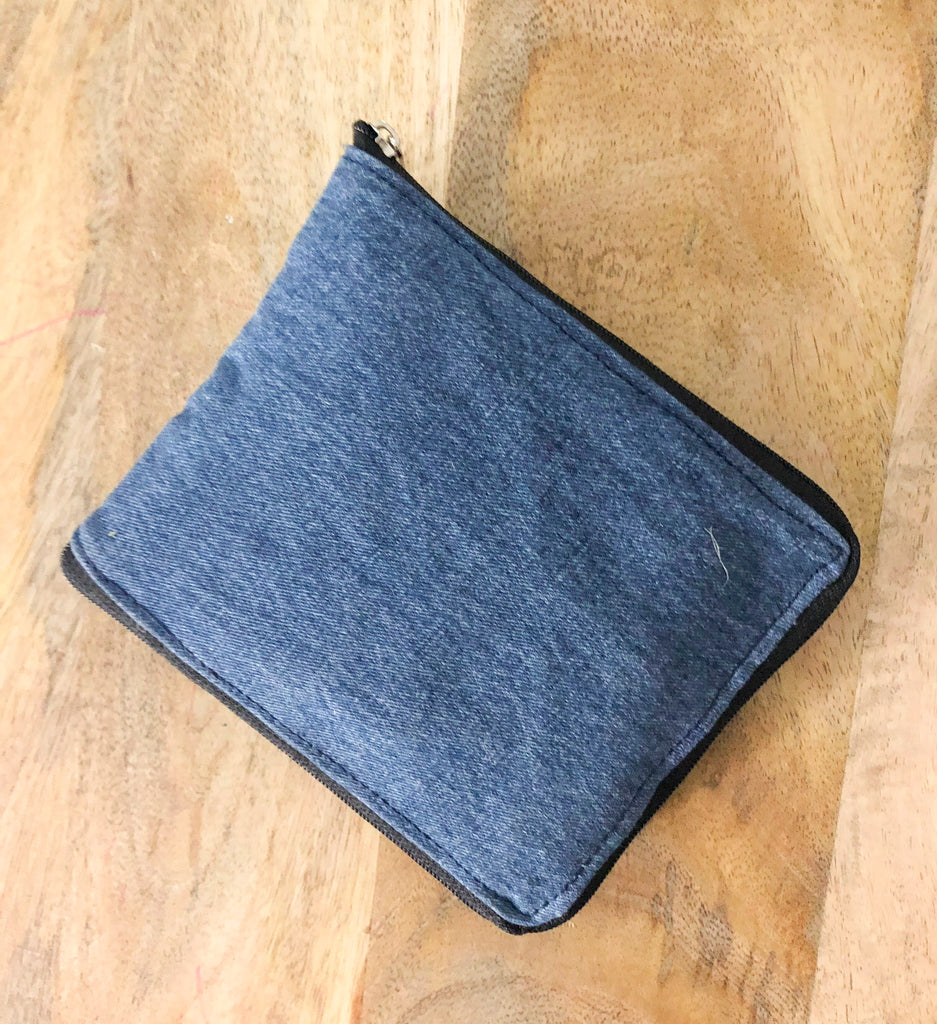 Rs. 485.00
Rs. 0.00
Denim Foldable Shopping Pouch
A pouch that is lighter than your mobile. So what excuse can you have for not carrying your own shopping bag ?
Say No to single use plastic shopping bags or new cloth bags by carrying these foldable shopping bags with you. These bags can easily be tucked it into your handbag. With these bags you are always prepared for some unplanned shopping anytime. Made from denim scrap left over from our production process of patchworks and fabric waste sourced from textile factories, this easy to use shopping bag can hold upto 7kgs.

Square Fold zipper pouch- The denim part comes at the bottom when you open the bag
Height - 15", Width - 15"
Denim base - 11" * 5"
Folded Pouch - 5.5"*5"
Rollup with loop pouch (provision to hold a water bottle in the side pouch)
Height - 17.5", Width - 12"