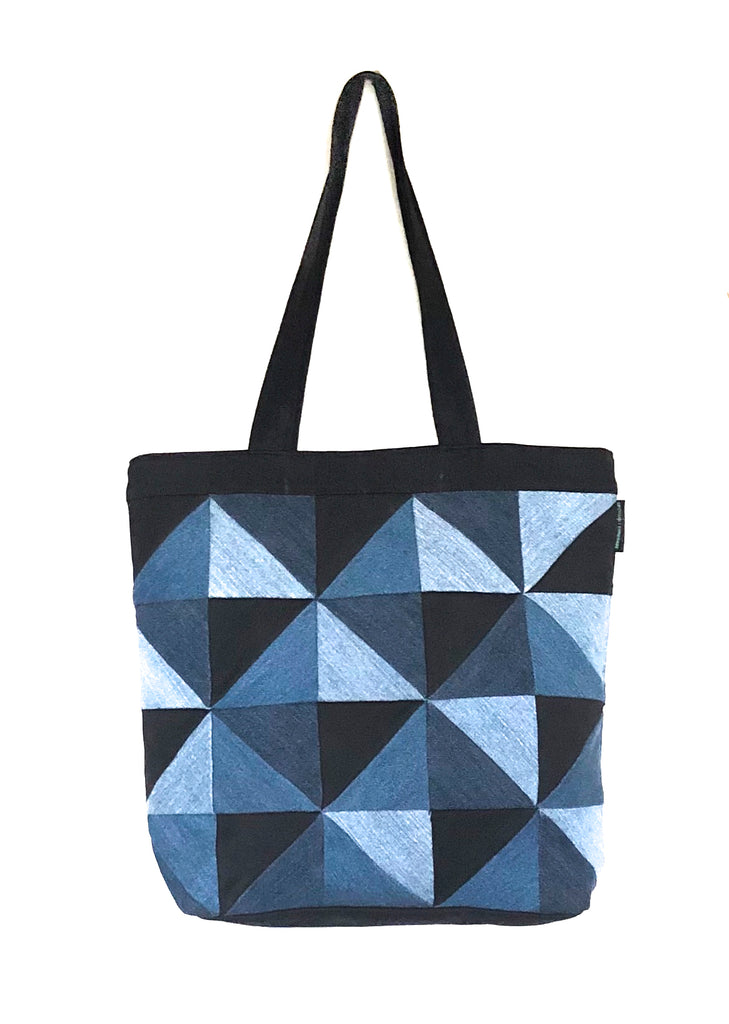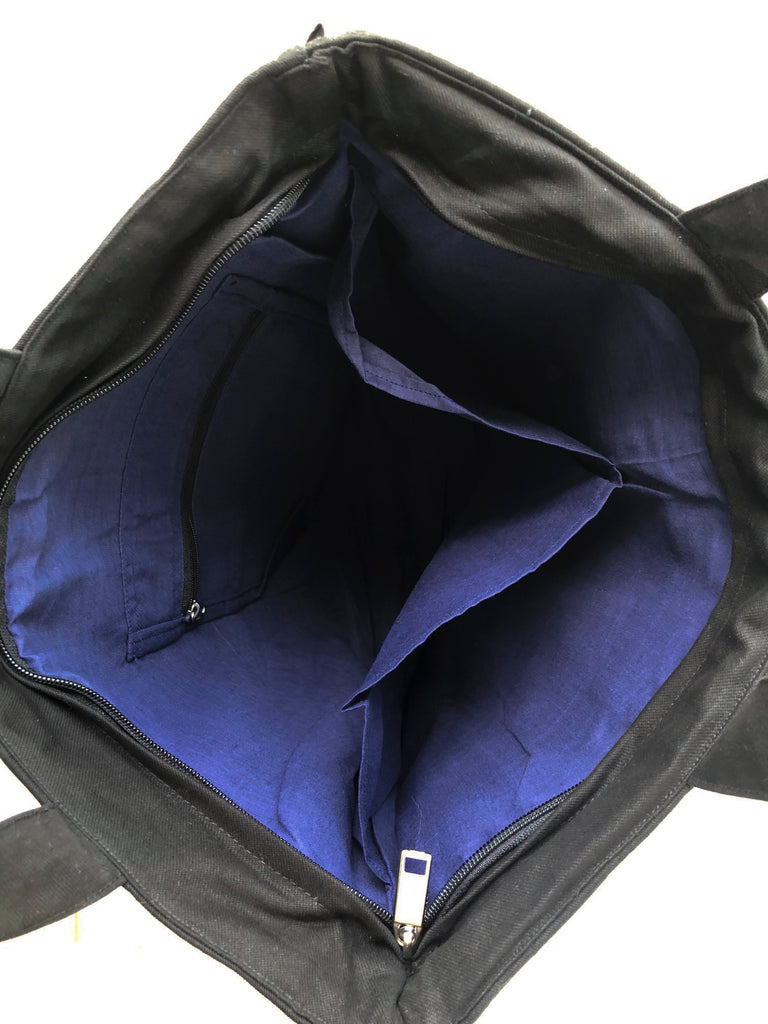 Rs. 1,420.00
Rs. 0.00
Denim Tote Bag with Laptop Partition- Triangular Patchwork
Made from denim waste, this Tote + Laptop bag has been granted a brand new lease of life by our artisans who have handcrafted it a lot of love.
This uber cool Tote + Laptop bag with a quirky triangular patchwork design comes with a main zippered closure; on the inside there a compartment for your laptop for a snug fit. It has a zippered pocket on one side. The lining inside is made from upcycled fabric. It has two handles made from denim on the top.
Flaunt it like you own the world.
Since it is an upcycled product, the color of the blue denim and the colour of fabric lining inside may slightly vary according to the waste available with us. But the design and quality will be as shown in the images.
Height : 13.5
Width : 16
Depth : 3.5
Strap drop: 11.5