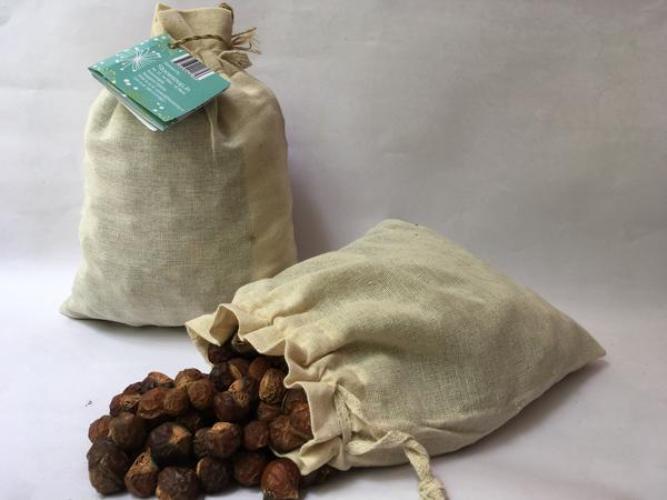 Rs. 99.00
Rs. 0.00
South Indian Soapnut Berries or Sapinduc Trifoliatus 600gm
Soapnuts are gentle on both clothes and skin, making them ideal for those with sensitive skin, eczema, allergies and psoriasis. Because they are so mild, they are perfect for baby clothes and even cloth diapers.

Cleaner Lakes: Soapnuts are great for septic and grey water systems. Unlike commercial soaps, that have artificial foaming agents, soapnuts do not produce lots of bubbles or foam. While commercial detergents and soaps have marketed heavily around that visual, foam simply is not an indicator of cleaning power.

Himalayan Soapnuts give higher foam, South Indian Soapnuts have better smell. Both are equally effective. Since we prefer local produced where possible, this contains South Indian variety in this bag.

Directions: Dry Soapnuts - put them in accompanying small pouch, soak it in boiling water cup, and then pour it in washing machine with clothes.

The packaging of this product is reusable. You can use the bag for storing vegetables in your fridge or to store pieces of kids toy.