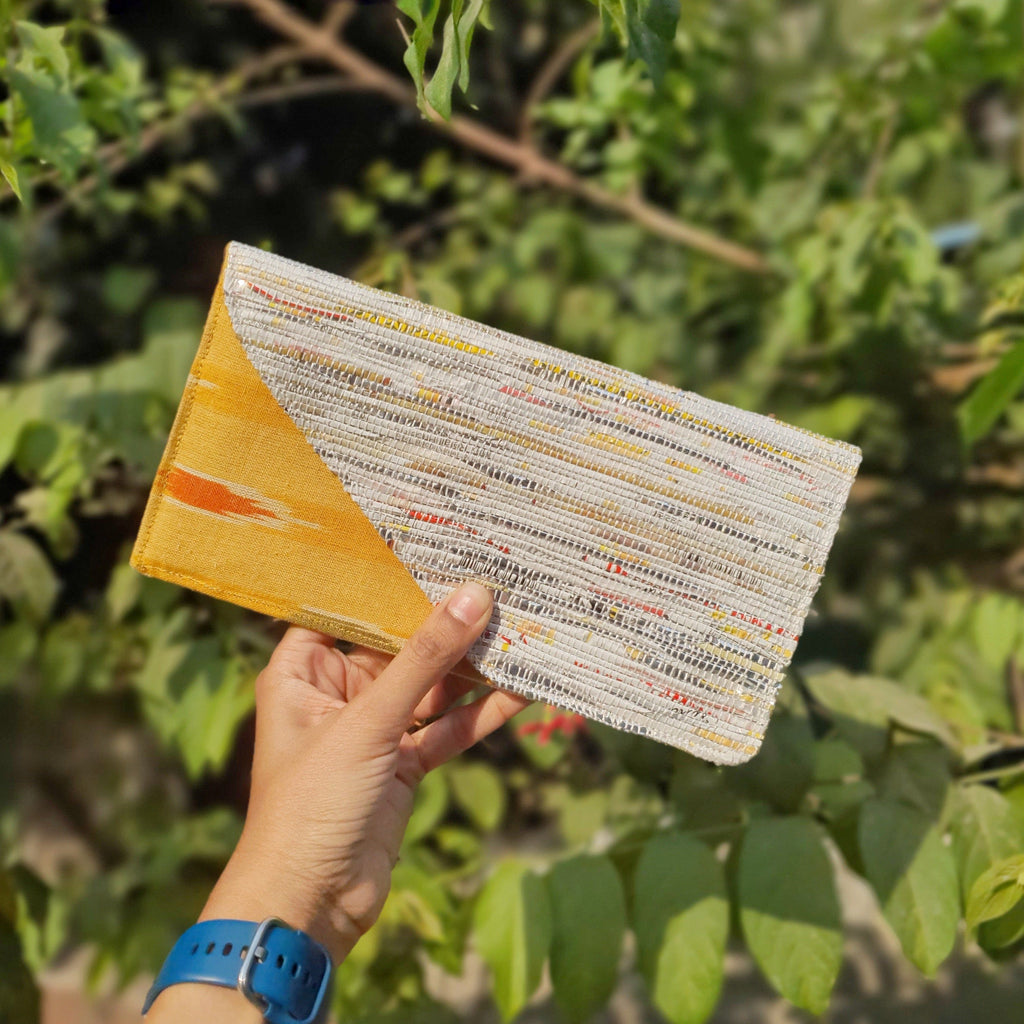 Rs. 800.00
Rs. 0.00
reCharkha's Upcycled Handwoven Clutch It
Impact:
 10-15 less plastic bags!
How about making an EcoSocial statement for that evening party?  Or that Sangeet, you said you wanted to set ablaze? reCharkha's UPCYCLED HANDWOVEN Clutch-it comes in so many patterns, designs and colors that you'd want to make up reasons to flaunt it around!
It's a perfectly sleek size to carry your cell-phone, wallet, keys and make-up accessories in.

Dimensions: 9" x 5.5" (l x h)
Product Details: reCharkha's UPCYCLED-HANDWOVEN fabric made from waste plastic, magnetic button closure on the top and a small zipper pocket on the inside. The inner lining is made from colorful cotton fabrics with art such as ikkat, ajrakh or block prints sourced from other traditional artists across India. It's our effort to help promote other handicrafts as well.