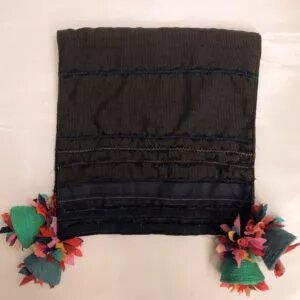 Rs. 526.00
Rs. 0.00
UPCYCLED PATCHWORK TABLE RUNNER
Made from waste which would otherwise end up in landfills, these textiles have been given a new lease of life. This beautiful upcycled runner for your festive table settings has been handcrafted by our team with a lot of love.
Every single product of ours is unique in colour and combination.
NOTE: All these products are upcycled from waste. The colour and/or pattern of the patches you receive might slightly differ from product to product and from what you receive. But the design, quality and finish will be the same as seen in the image.