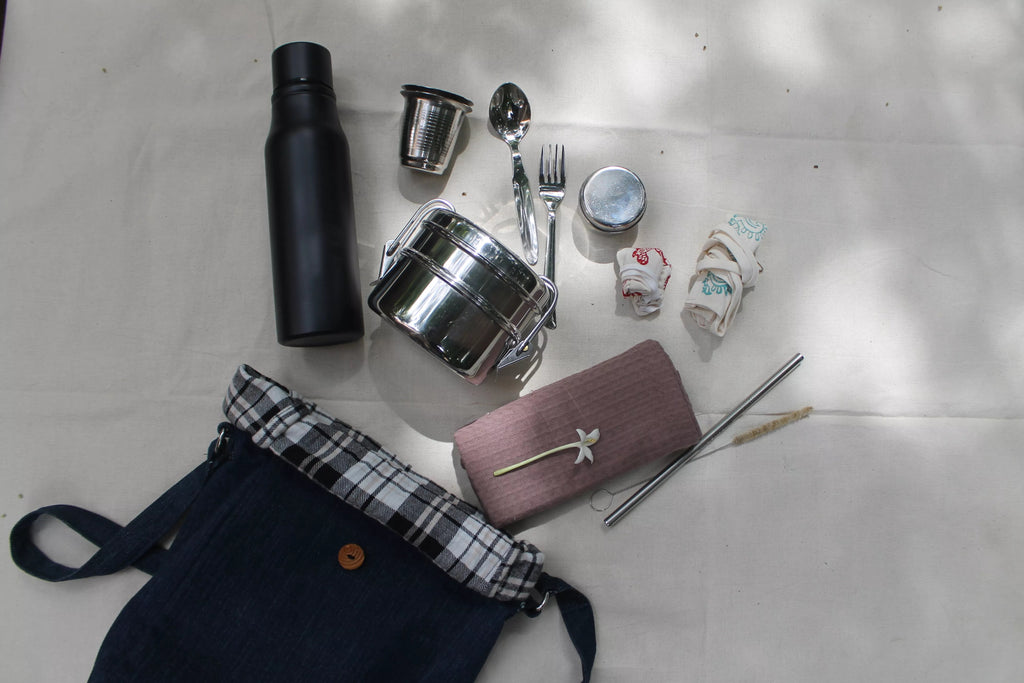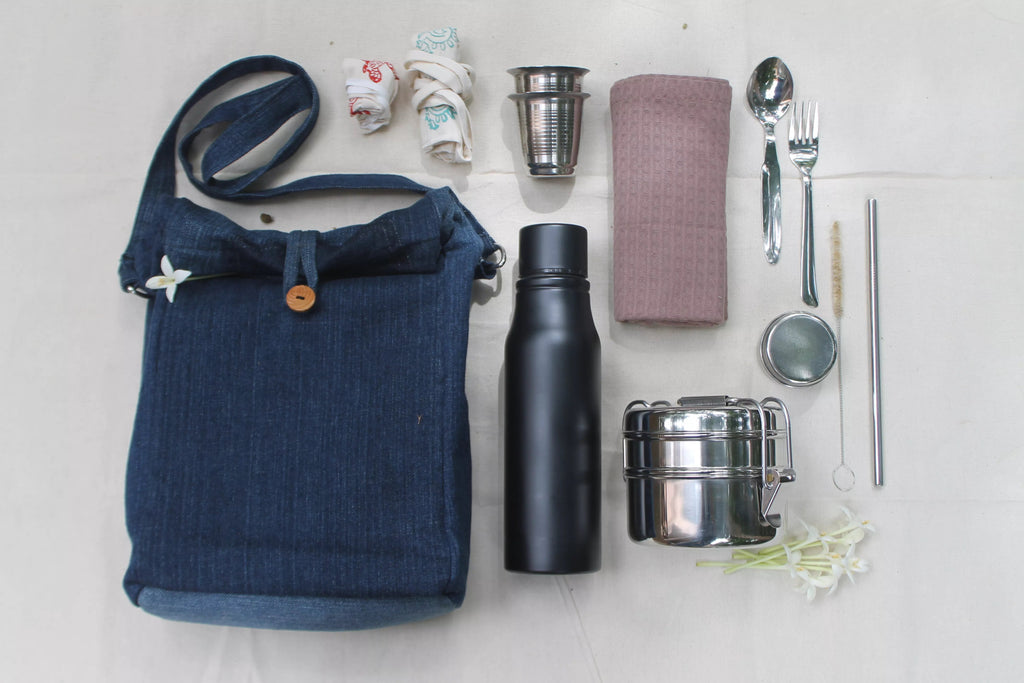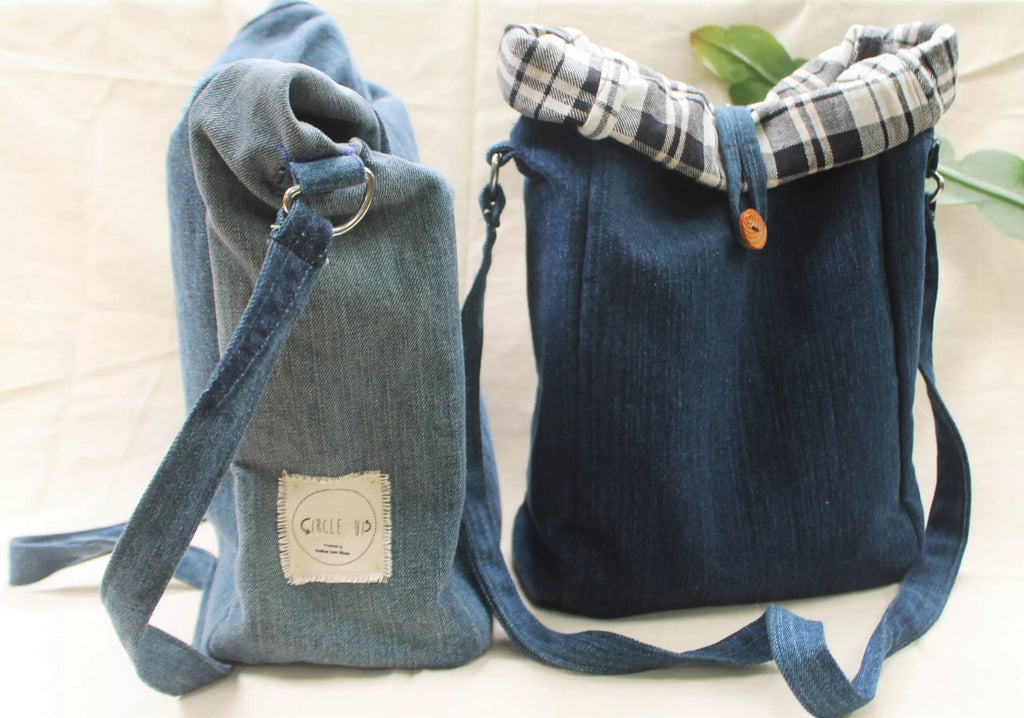 Rs. 1,770.00
Rs. 0.00
Musafir Zero-Waste Travel Kit
For a conscious traveller. Reducing waste on your journey!!!
All you need is a few essentials in your very own sustainable travel kit.
Our Zero-waste Travel Kit has all these items to ensure that you reduce waste during your travel and can be used for your day to day life too.
Zero-Waste Travel Kit contains:
1 Steel Bottle
2 Steel mini glass
1 Steel tiffin
1 Steel mini-box
1 Steel spoon and 1 steel fork
1 Steel straw and 1 cleaner
1 Reusable cloth napkin
2 Reusable cotton masks – double layer, hand block printed
1 Upcycled Musafir Travel Bag