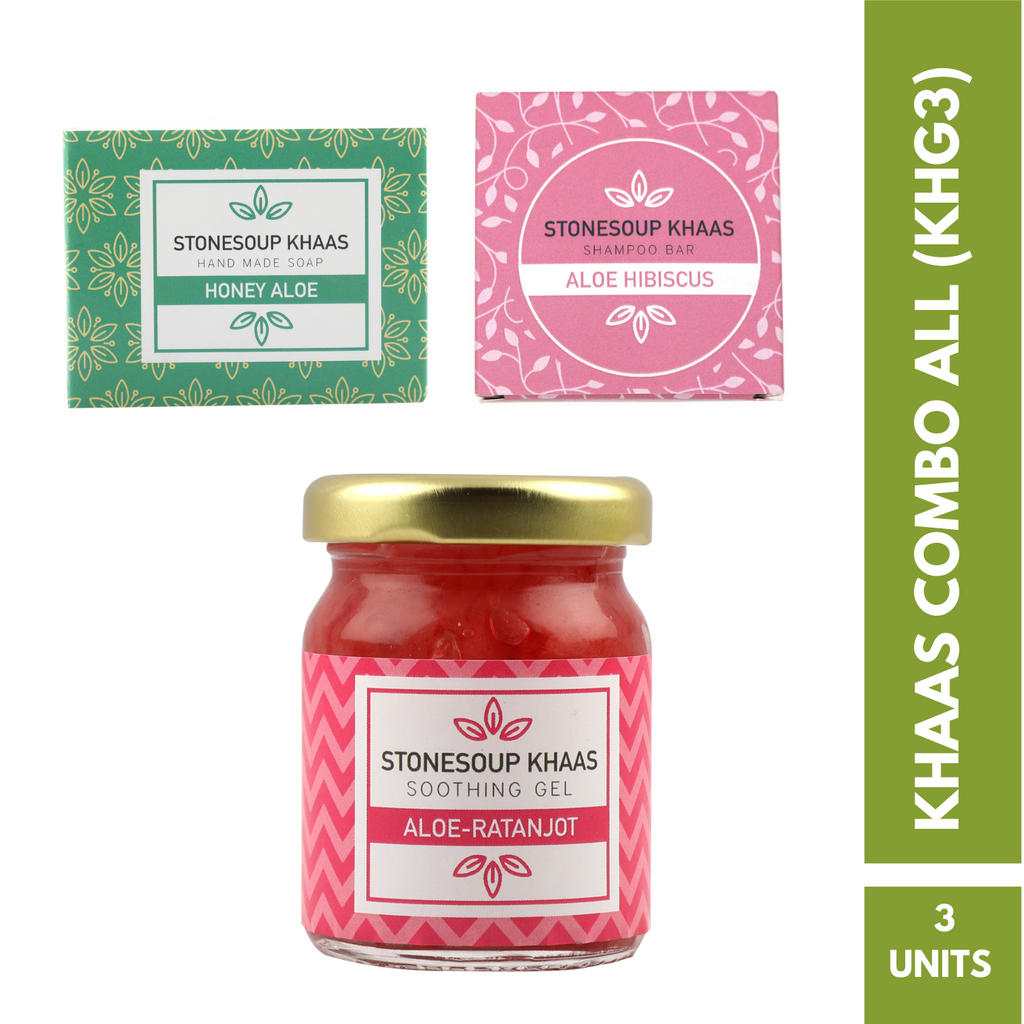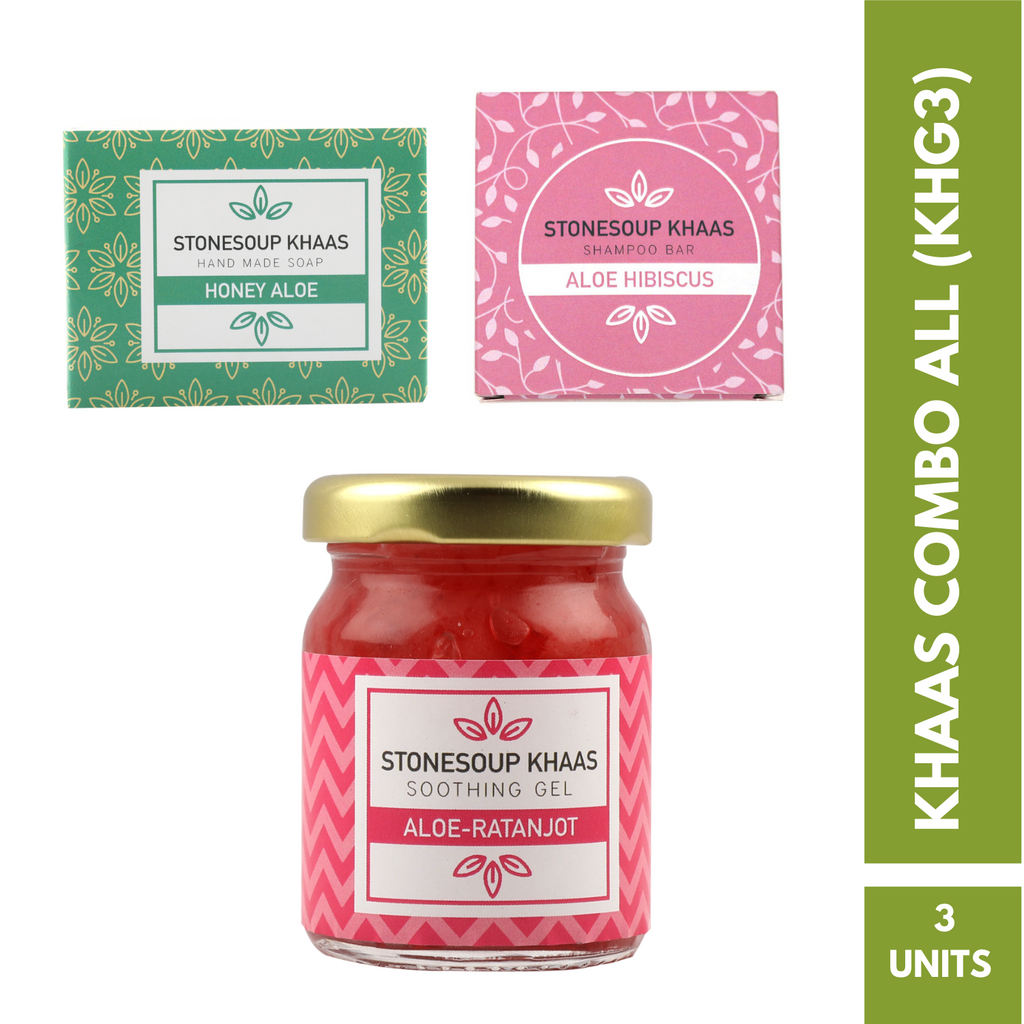 Rs. 790.00
Rs. 790.00
Gift Combo (KHG3)- Shampoo Bar, Honey Aloe Turmeric Soap, Soothing Gel
Diwali is the season of lights, joy, happiness. Spread happiness and goodness by gifting Eco-friendly products. A safe gifting option for both your loved ones and the environment.
Aloe Hibiscus Shampoo Bar - Easy to use a bar with conditioner with zero waste and no non-sense, no sulfates, parabens, and no plastic packaging. Unlike commercially made soaps, our soaps are passionately handcrafted with natural ingredients chunks of goodness that your scalp & hair would absolutely love & want more! Along with beautiful hair, these handmade soaps leave you with a sense of pride.
Aloe vera: Excellent natural conditioner, deeply moisturize hair, helps prevent hair loss. Encourages hair growth.
Hibiscus: Helps growth from dormant hair follicles, moisturizes and nourishes the scalp. Prevents dandruff and itchiness. Adds Shine to the hair, nourishes to prevent hair frizziness and split ends.
Honey Aloe Turmeric Soap -Honey-Aloe-Turmeric blended scrub soap give you clean, exfoliated skin that is soft, glowing, and moisturized. Honey-natural antioxidant, protect from the ill effects of sunrays. Aloe Vera-Replenishes Skin giving a radiant glow. Turmeric - Effective in treating acne and most skin issues & tanned skin. Oats - Acts as a gentle scrub.
Soothing Gel- Alkanet (Ratanjot) with Aloe gel are Best for skin n Hair health, prevent Grey Hair, heal burnt (sun or fire) skin, skin lightening n brightening, anti-aging etc.