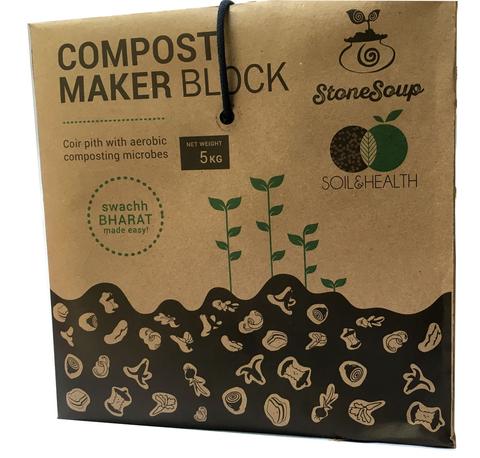 Rs. 2,400.00
Rs. 3,000.00
Compost Maker Block [Aerobic Composting] : 5Kg- Sack Of Six
One sack contains 6 nos 5kg Super Saver Coir Pith Block infused with microbes. This product is used along with community composters such as Aaditi Composter or any other aerobic Composter  to helps convert your kitchen waste to manure. The largest size can be used for upto 2 months in any aerobic composter.
Easy to do composting
Works well with DIY composting kits and with products like Kamba, Stonesoup Chutki, Manjhli, Badhki.
No flies, no smell.
Enhances your compost with cocopeat which naturally retains water and helps keep plants hydrated.