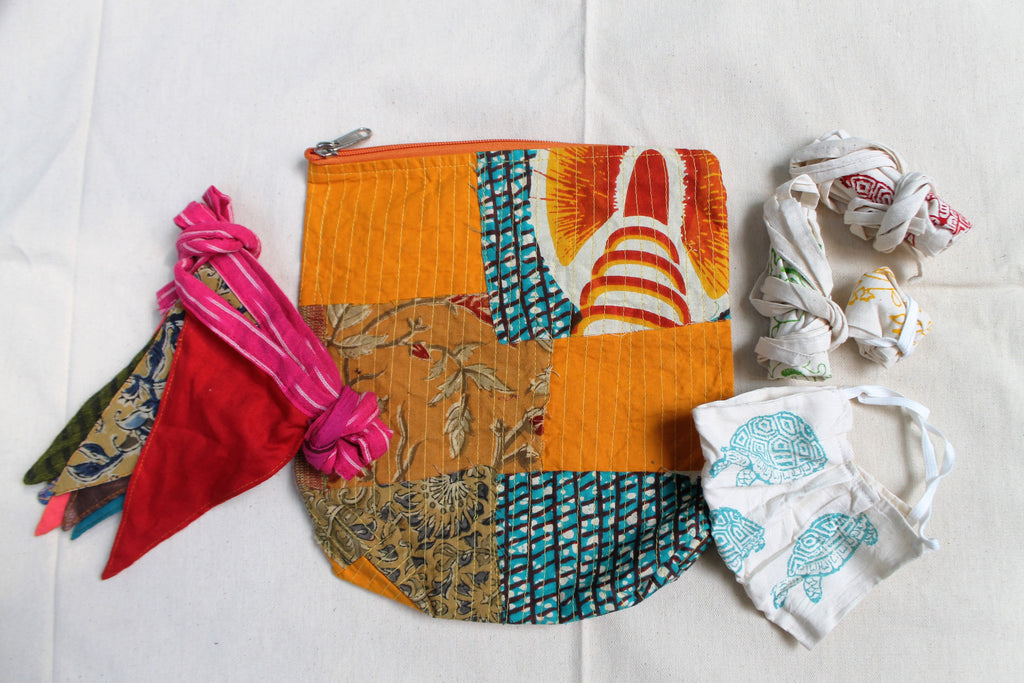 Rs. 940.00
Rs. 0.00
Upcycled Happiness Hamper
This festive season, Go green & Gift green!
Our green hampers are these beautiful products that are carefully curated and handcrafted out of waste, ready to go and brighten your & your loved one's space.
Join us in spreading happiness!! Enabling greater impact through minimizing the use of virgin resources by purchasing recycled or upcycled products and supporting local and rural artisans.
1 Upcycled Banting 
1 Upcycled Katran pouch 
4 Hand-block printed, 2-layer, 100% cotton mask
Price is inclusive of shipping and tax