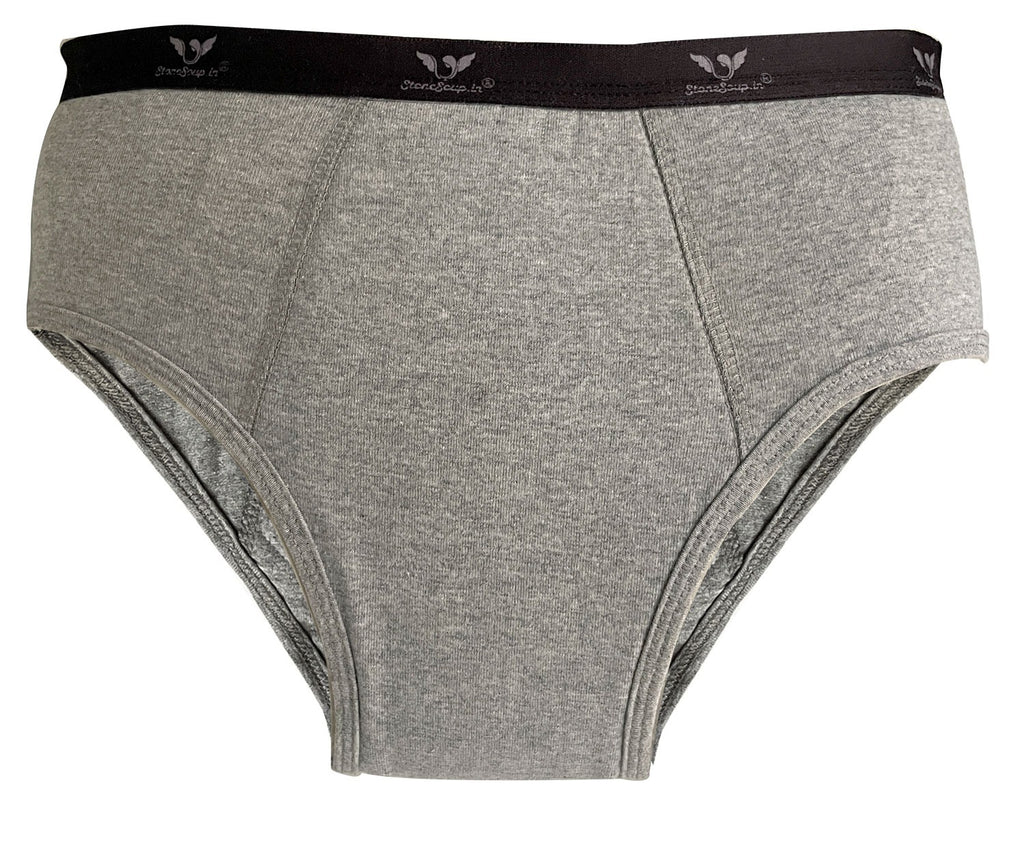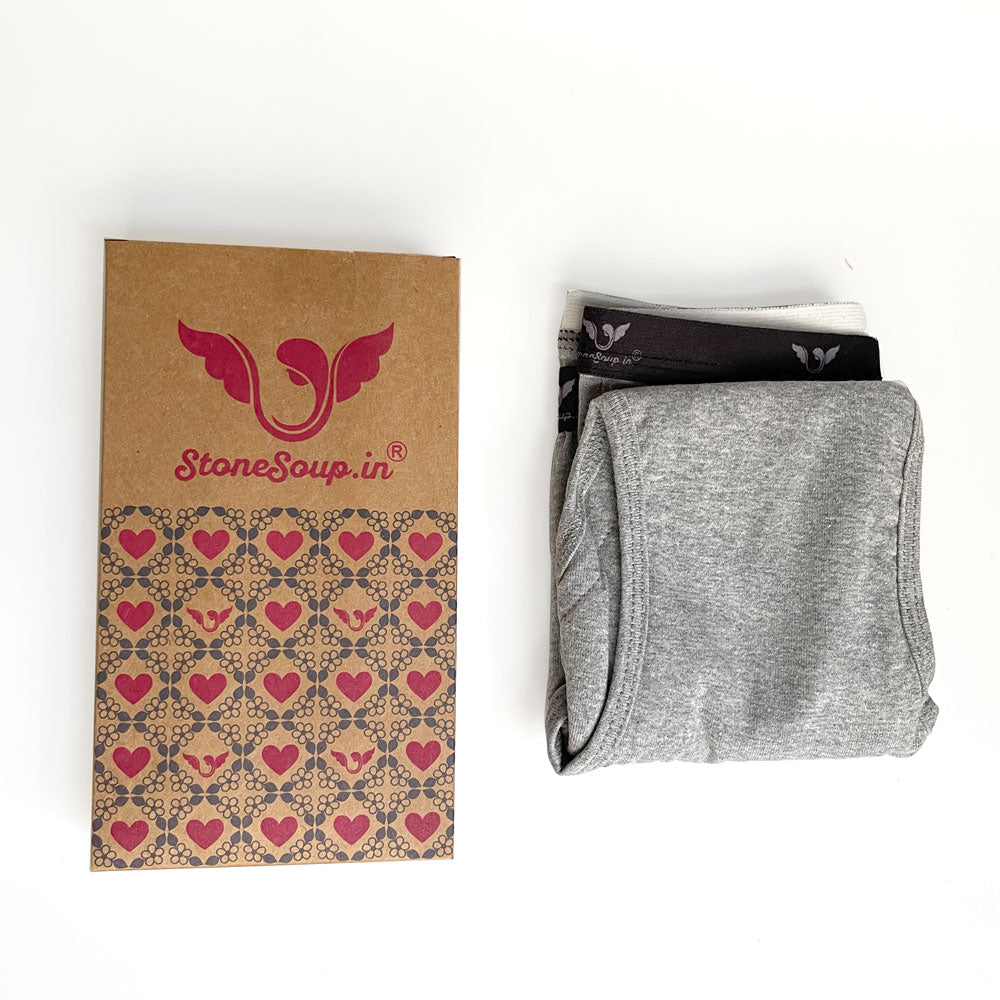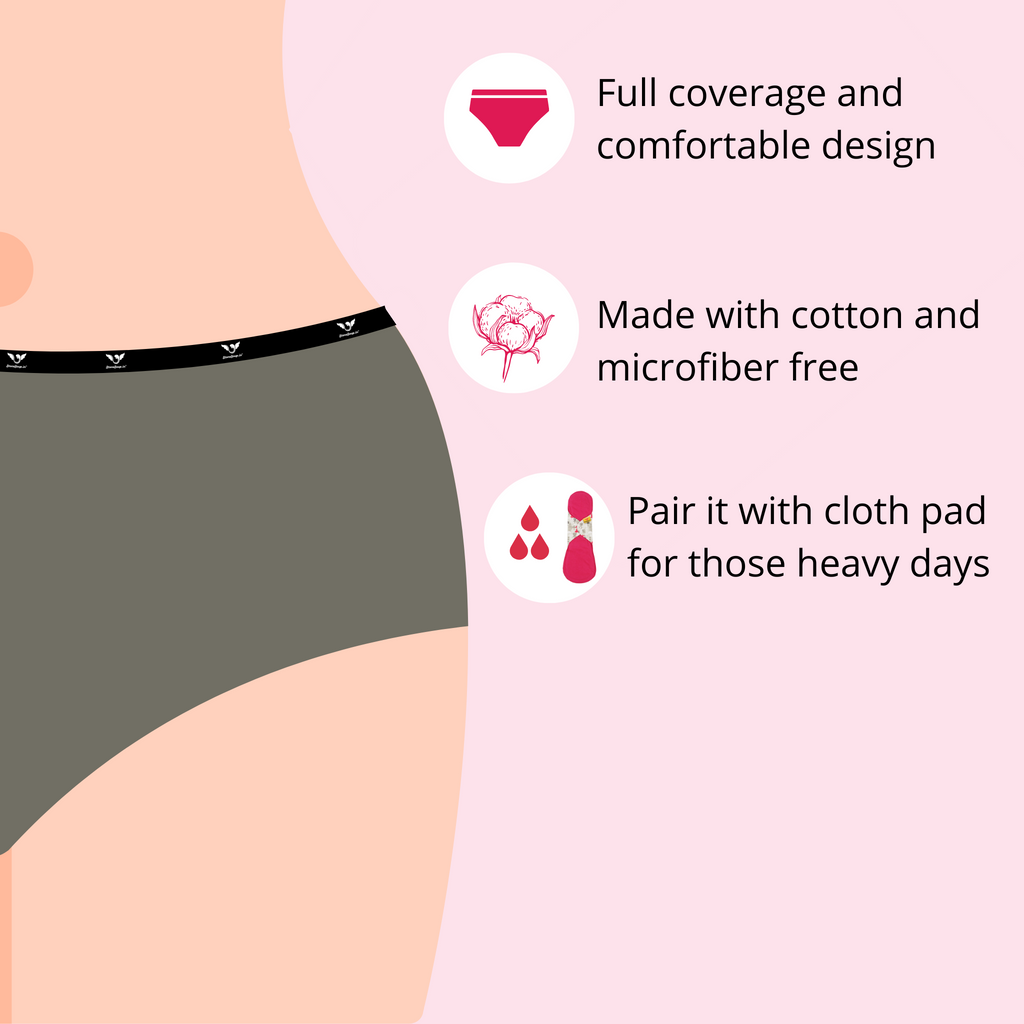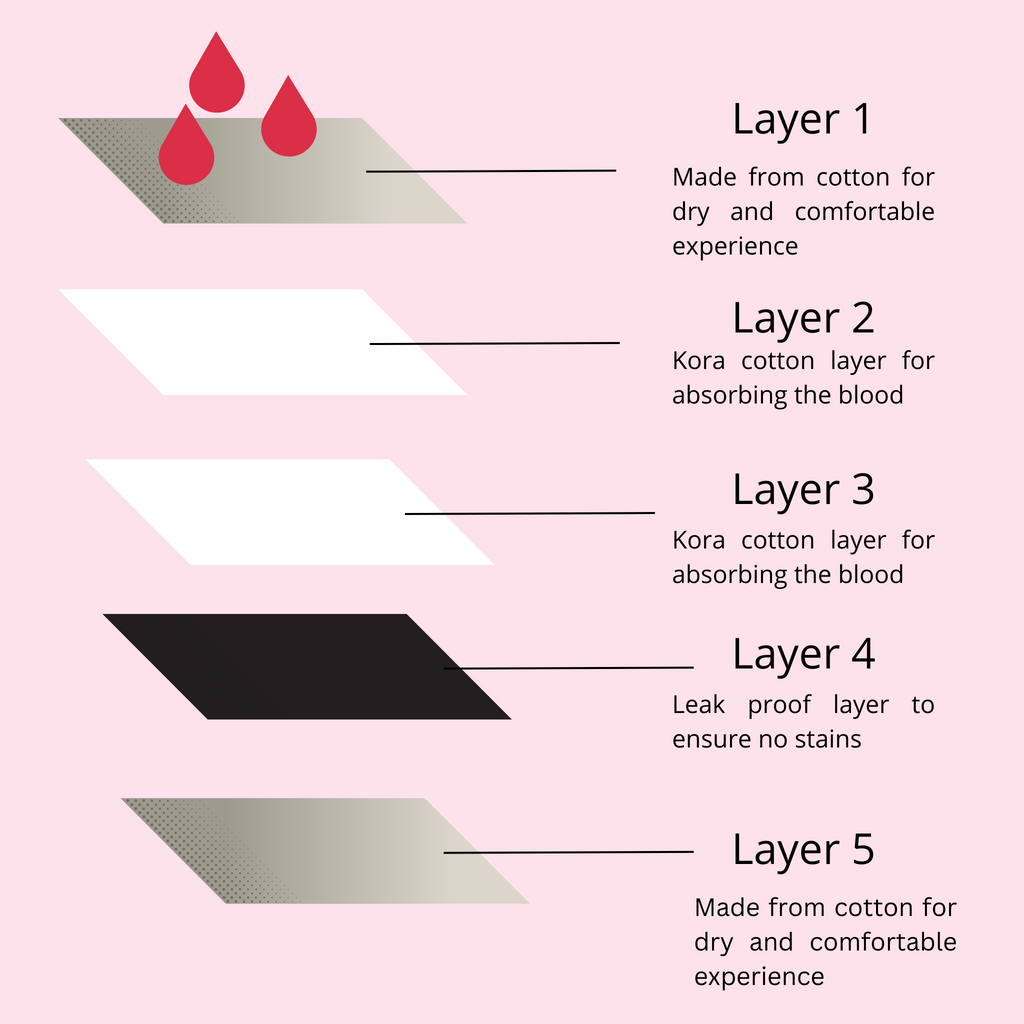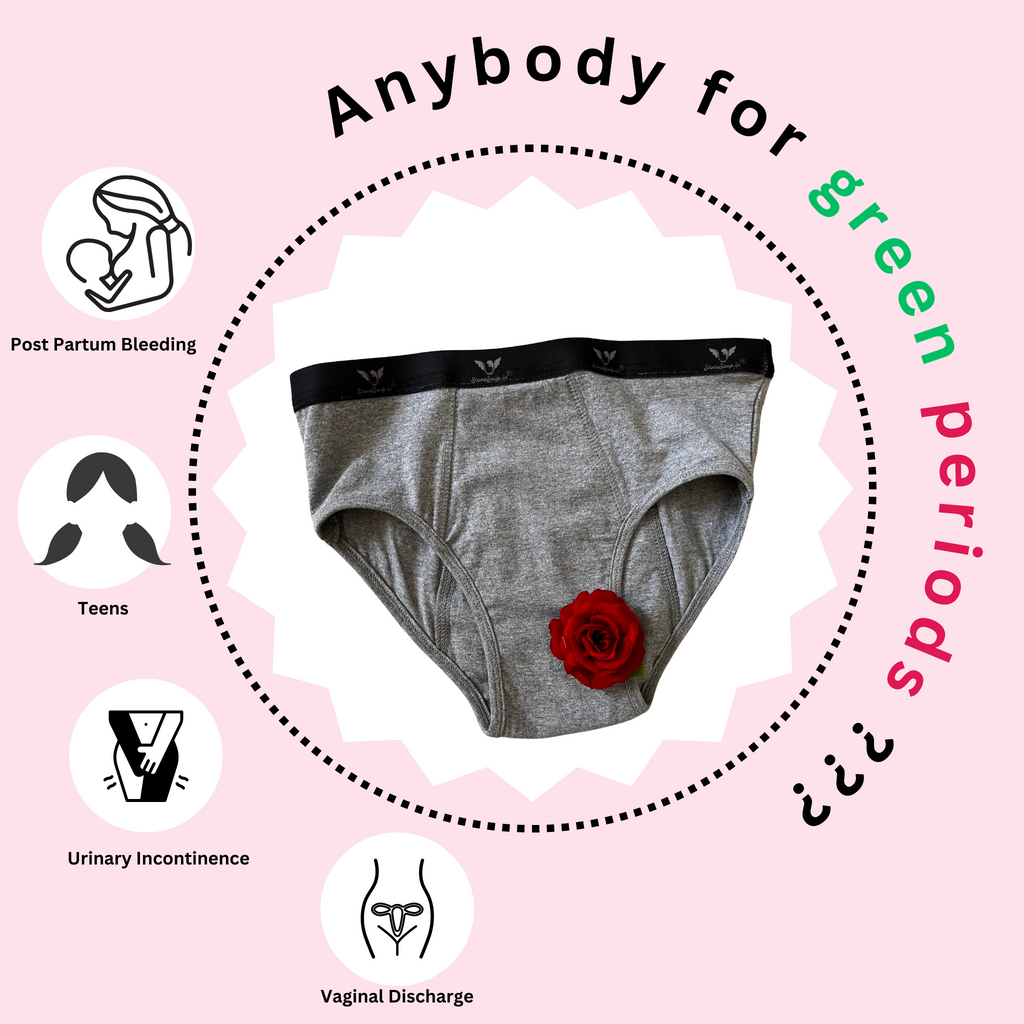 Rs. 495.00
Rs. 549.00
Stonesoup Period panty
Go rash free and trash free with Stonesoup Period panty - SOFT | STAIN FREE | RASH FREE

Your ideal alternative and backup to menstrual cup. Stonesoup Period panty is perfect for the teen who enjoys comfortable and happy periods.

Pair it up with cloth pads for those heavy flow days. 

Our 5 layered period panty ensures comfort and leak proof experience.

Microfiber free period panty that is safe on your skin and the planet. Stonesoup period panty is made with soft cotton that feels light on the skin.

Go green with these panties that last for 4-5 years and stay proud, you saved thousands of sanitary pads going to the landfill. 

Use it for urinary incontinence for dry experience. 
Size : Available in three sizes 
         Small - 80 to 85 cms
         Medium - 85 to 90 cms
         Large - 90 to 95 cms
Material : 98 % Cotton 2% spandex
How to use -
Wash the period panty before use in normal water and dry it in the sun.

Use it like any other panty ( 6-8 hrs )

Soak the soiled panty in normal water to remove the period blood from the panty.

Wash it with mild detergent and dry it in the sun.

Don't use a hard brush on the panty.