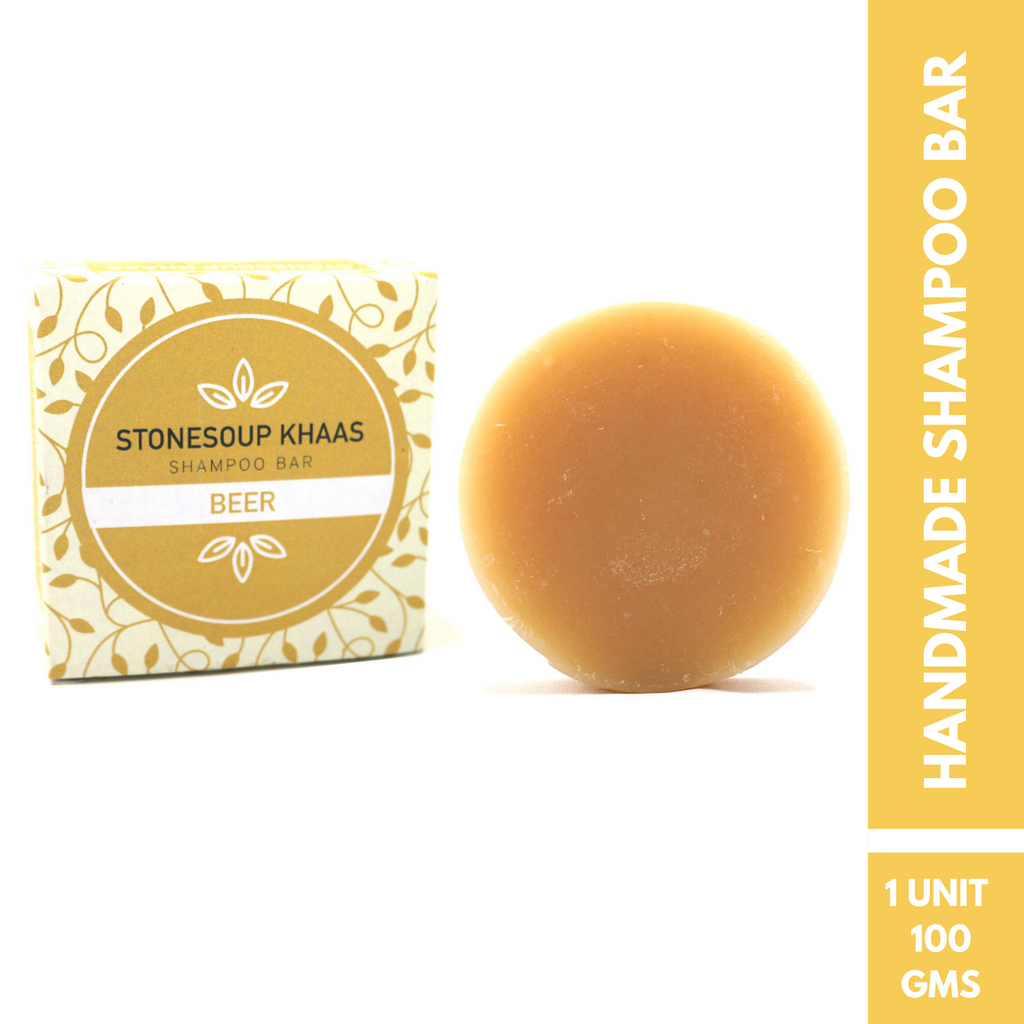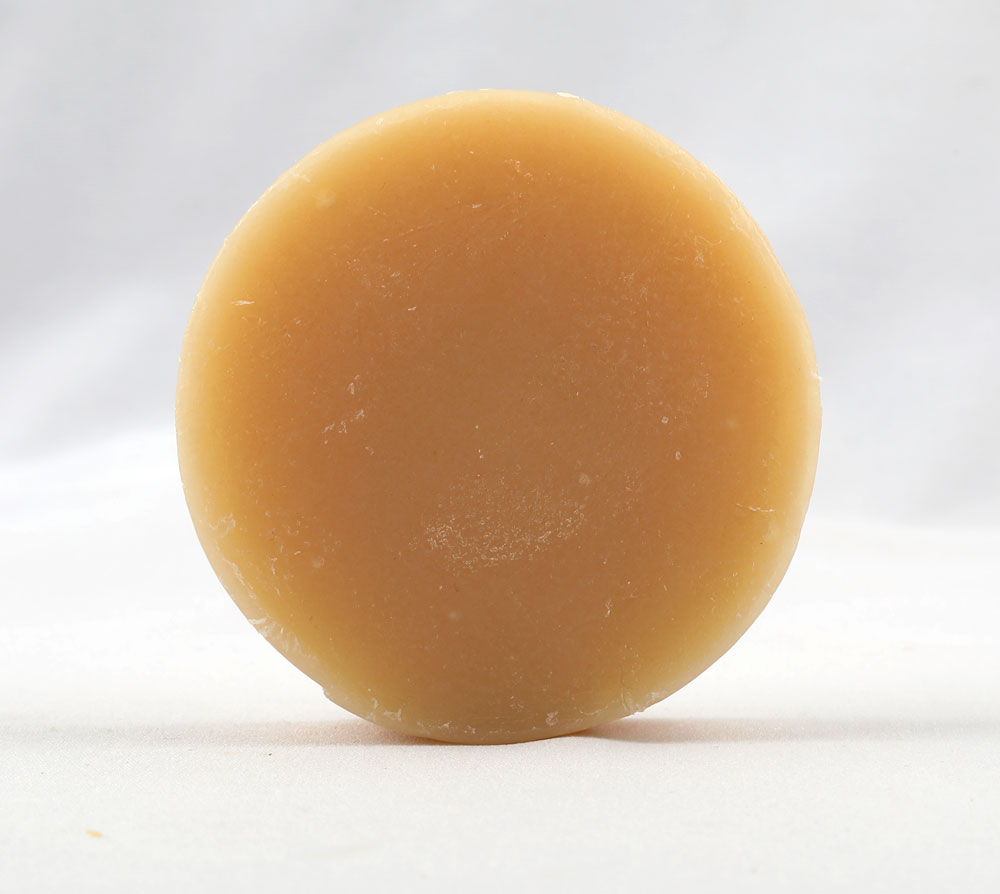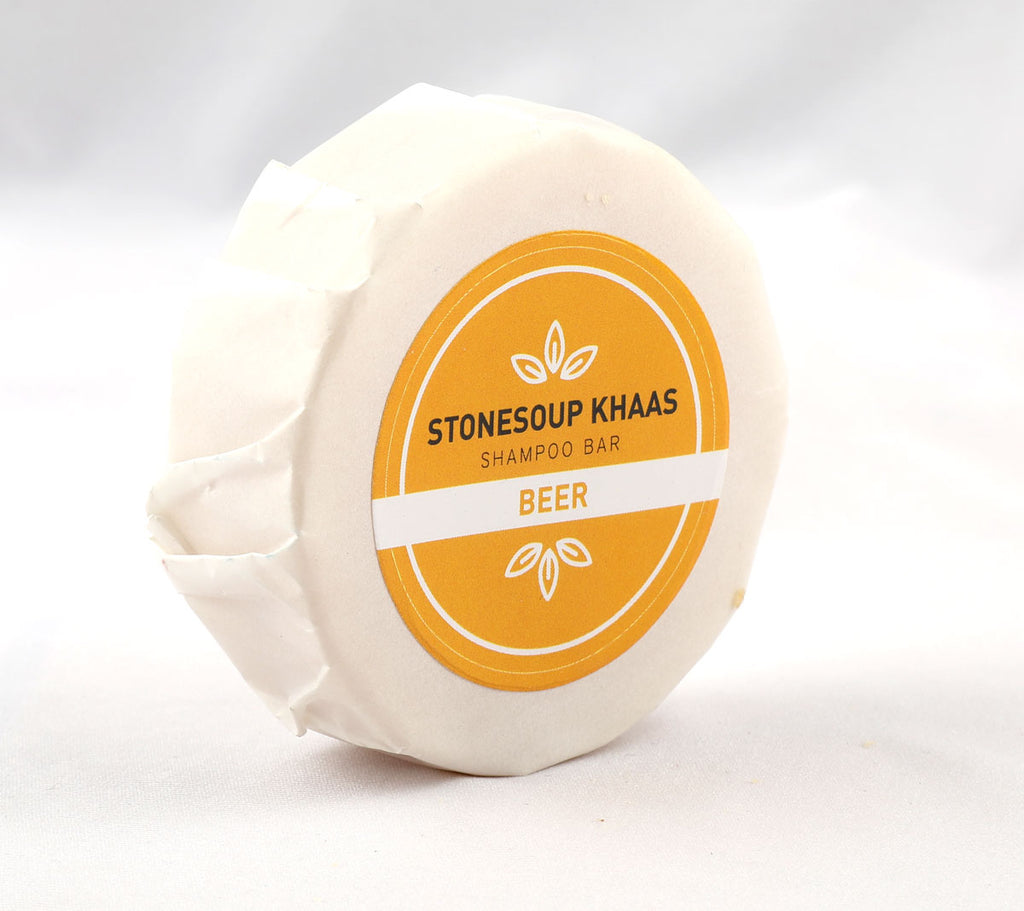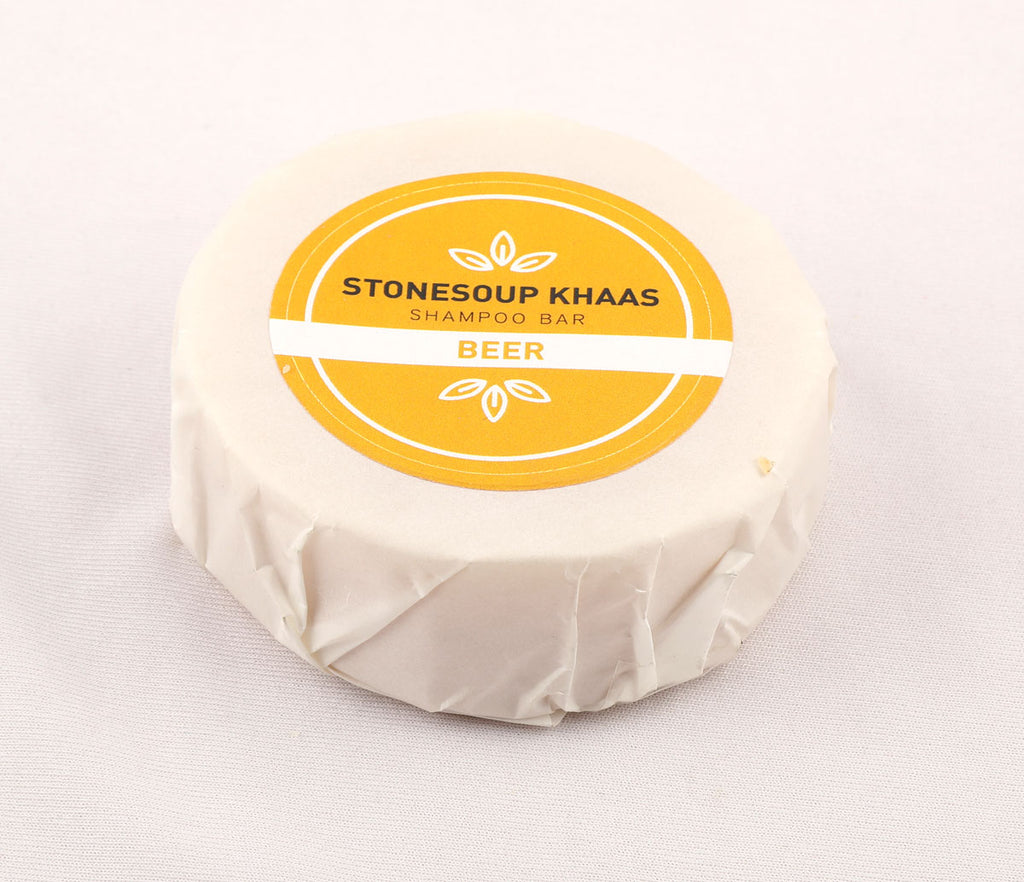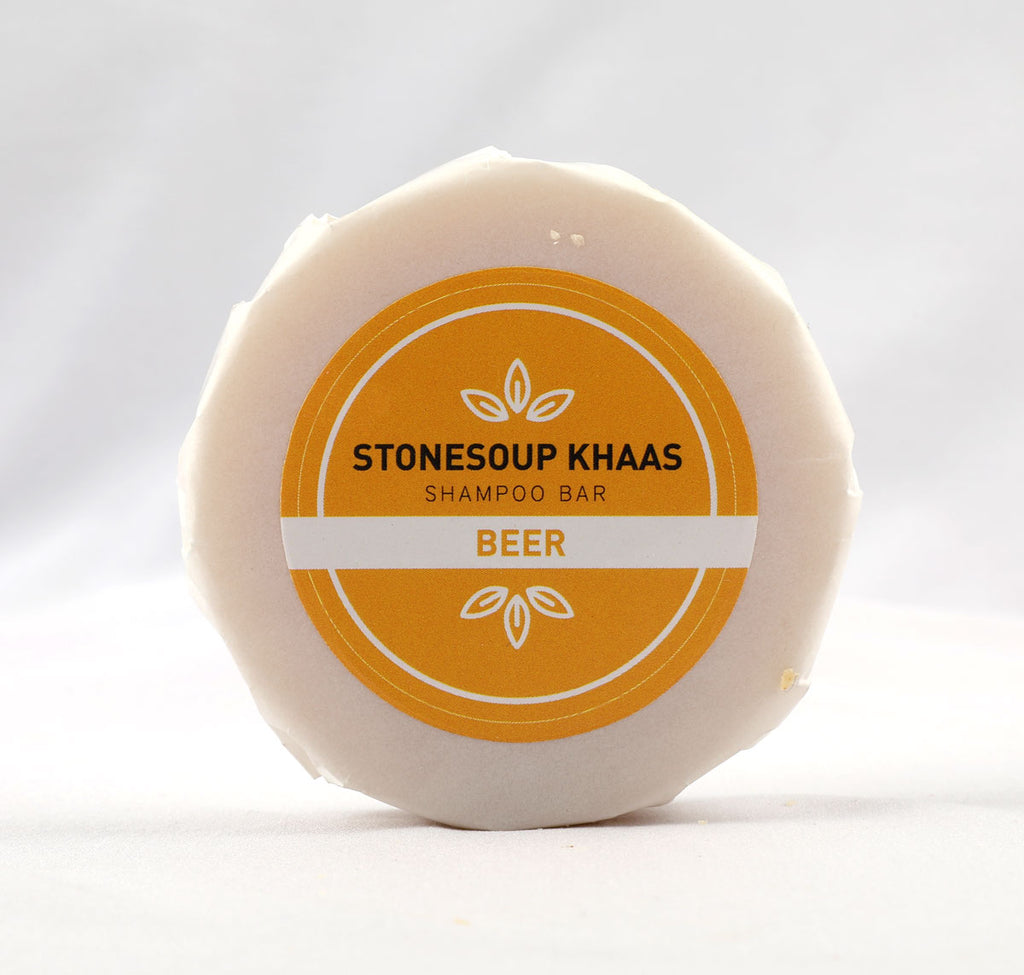 Rs. 295.00
Rs. 295.00
Stonesoup Khaas Shampoo Bar: Beer 100g
Easy to use bar with conditioner with zero waste and no non-sense, no sulphates, parabens and no plastic pakaging. Unlike commercially made soaps, our soaps are passionately handcrafted with natural ingredients chunks of goodness that your scalp & hair would absolutely love & want more! Along with beautiful hair these handmade soaps leave you with a sense of pride. Beer: Most effective treatment for dry hair. Nourishes the hair apart from being a natural conditioner makes hair soft . The sugars in the beer make hair shiny. Coconut Milk - Nourishes the scalp, adds moistures from root to tip.
Contents:
Saponified oils - Olive, Castor, Coconut, Palm, Rice Bran. Scent: Blend of essential oils & fragrance oils.  Additives- Beer, Coconut milk.
Usage Instructions:
Rinse your hair dripping wet, dampen the shampoo bar and apply on hair. Work up the lather like shampoo and rinse it again. You may repeat like you would with shampoo wash.
Good to know:
New To Shampoo Bars? Here's What You Need To Know on detoxing your hair, commercial shampoos are usually made with surfactants such as sodium lauryl sulfate – which is a known skin irritant that is often contaminated with the probable human carcinogen 1,4 dioxane – instead of soap. They also often contain silicone that coats the hair and prevents it from absorbing moisture. While silicone can make hair look smooth and shiny in the short-term, over time it causes it to dry out and become more brittle over time. When you make the switch to natural shampoo, you're going from an approach that strips hair and then coats it with polymers to something that washes and nourishes the hair with a natural oil. If you're using the right bar it won't make your hair heavy or greasy – it will provide just enough oil to help hair maintain it's softness and flexibility. During the transition you may find that your hair feels a little "gummy" – this can happen as silicone and other polymers begin to peel off. Another reason hair can seem dry or dull is that it soap is alkaline and your hair prefers a more acidic environment. When washing with soap, you need to keep it happy by restoring hair pH with an acidic rinse (apple cider vinegar) after shampooing. The rinse acts as a "conditioner" that restores pH, smooths the cuticle and makes your hair shiny. In most cases you won't need an additional conditioner, because shampoo bars moisturize as the cleanse.