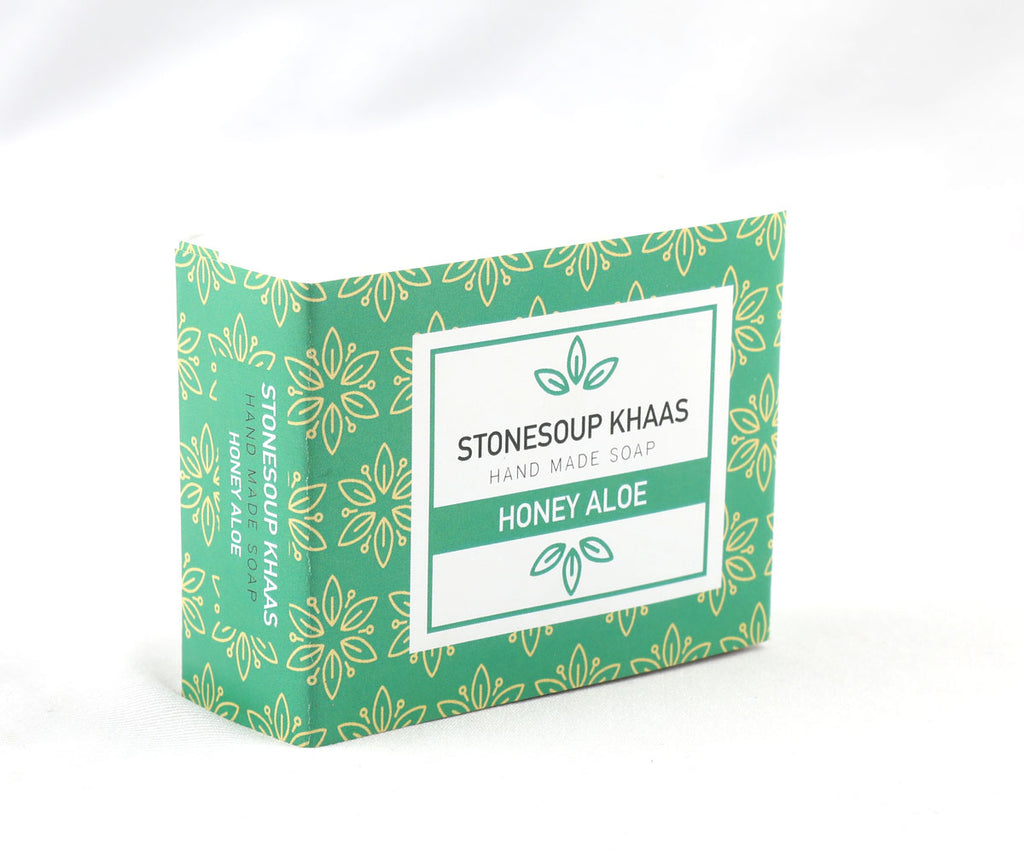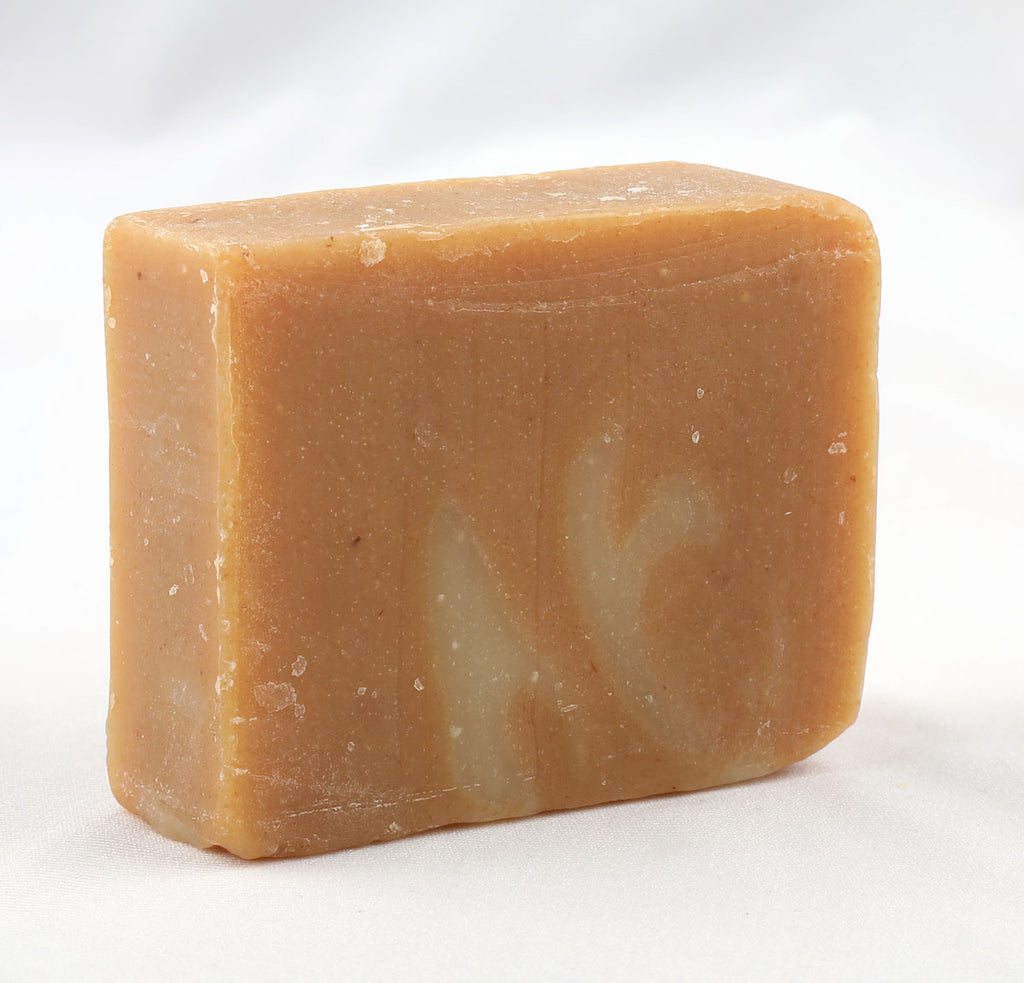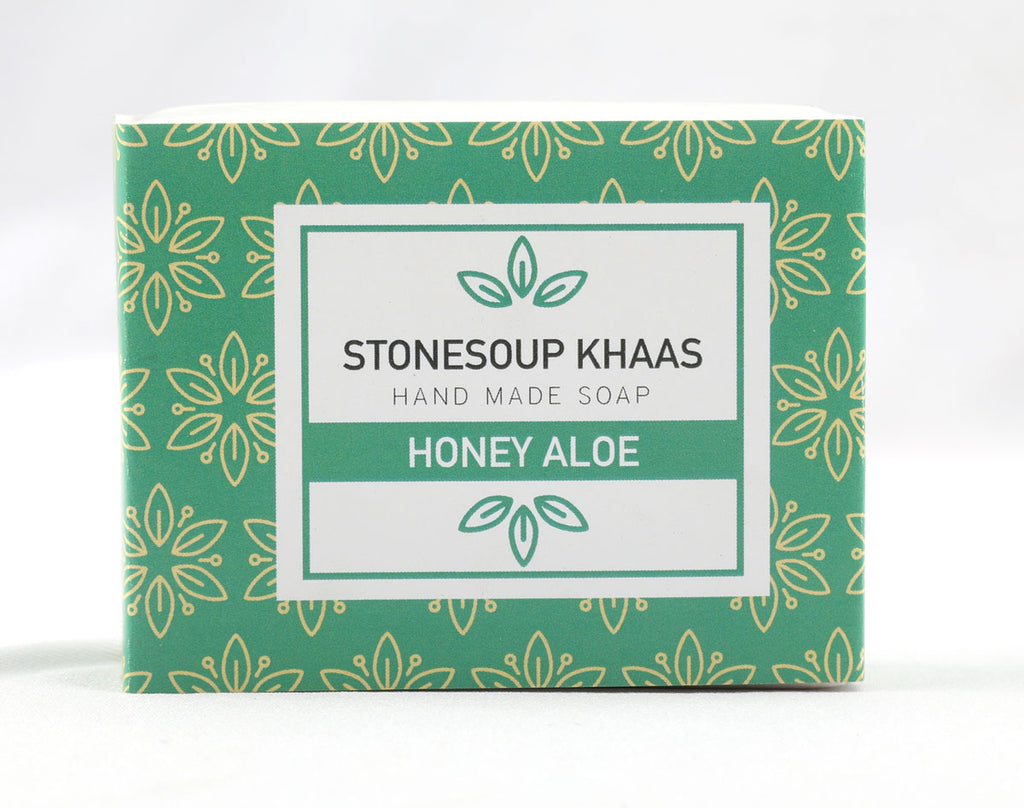 Rs. 295.00
Rs. 295.00
Stonesoup Khaas Soap: Honey Aloe 100g
Honey-Aloe-Turmeric blended scrub soap give you a clean, exfoliated skin that is soft, glowing and moisterised. Honey-natural antioxidant, protect from ill effects of sunrays. Aloe Vera-Replenishes Skin giving a radiant glow. Turmeric - Effective in treating acne and most skin issues & tanned skin. Oats - Acts as a gentle scrub.
Contents:
Saponifies oils - Coconut, olive, castor, Sunflower, rice bran, Palm. Scent - Bend of essential & fragrance oils. Additives - Kasturi Turmeric
Usage Instructions:
Dampen the Skin and soap before application and work up the later for a luxurious bath. Wash off the soap with clean water.