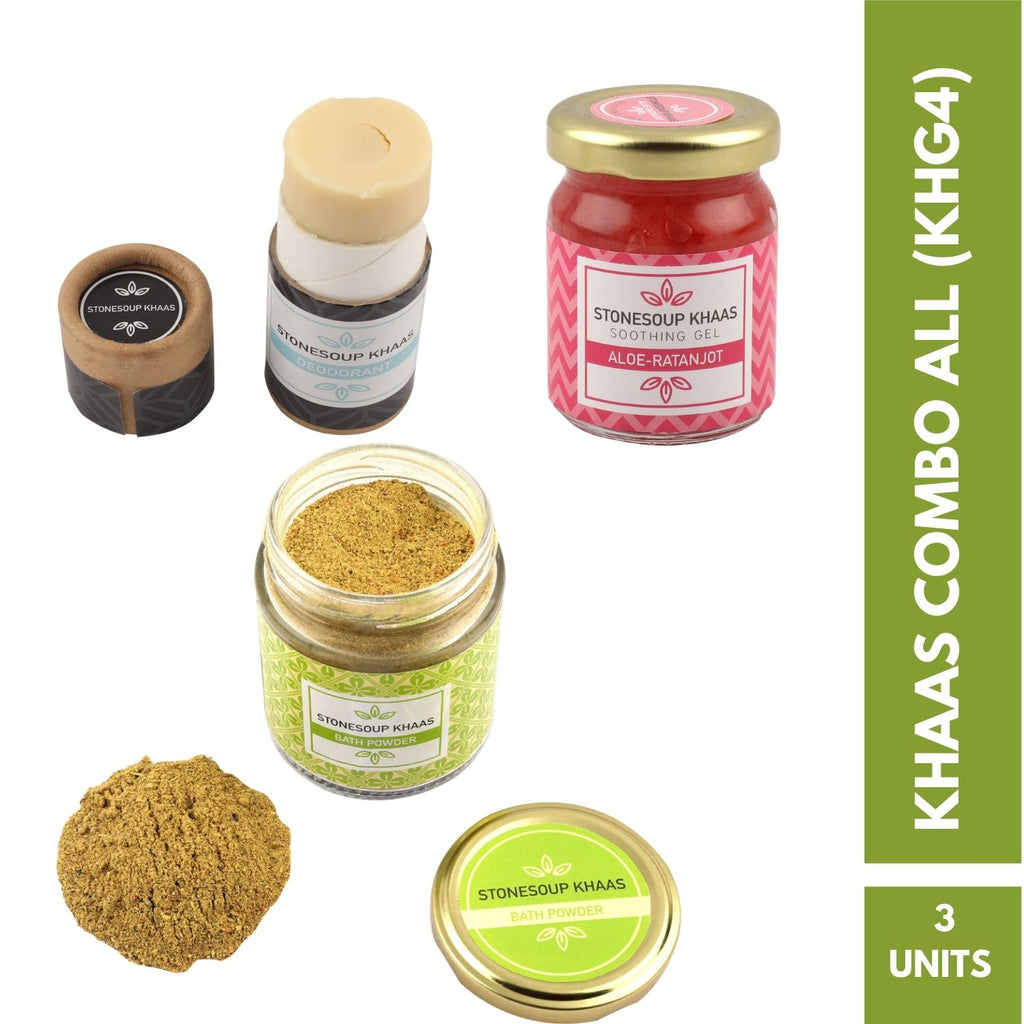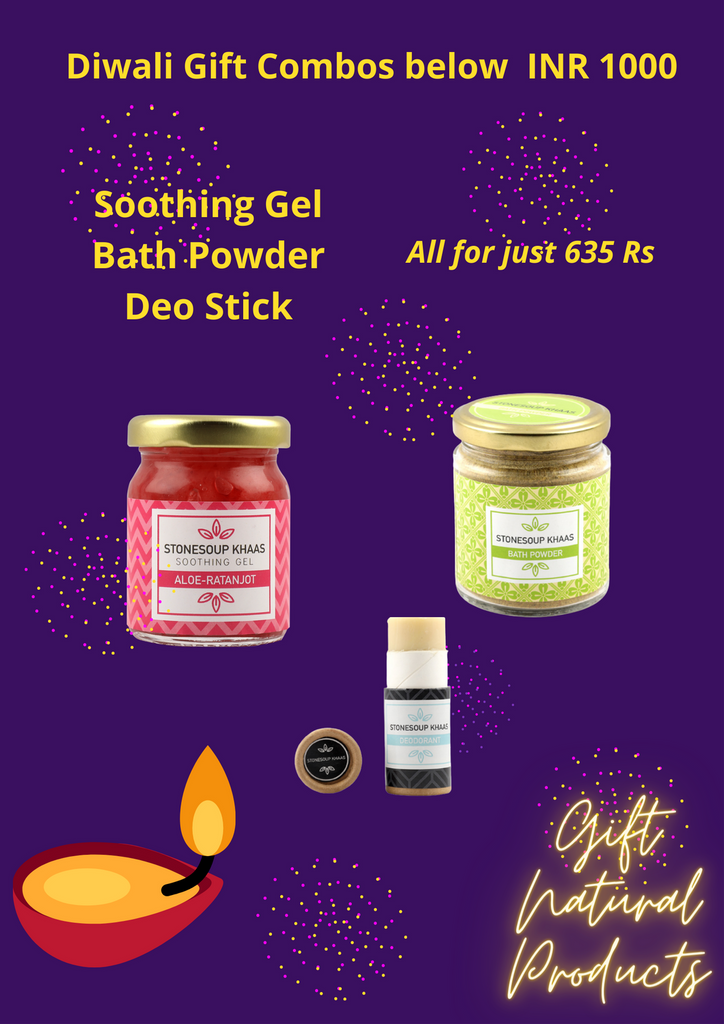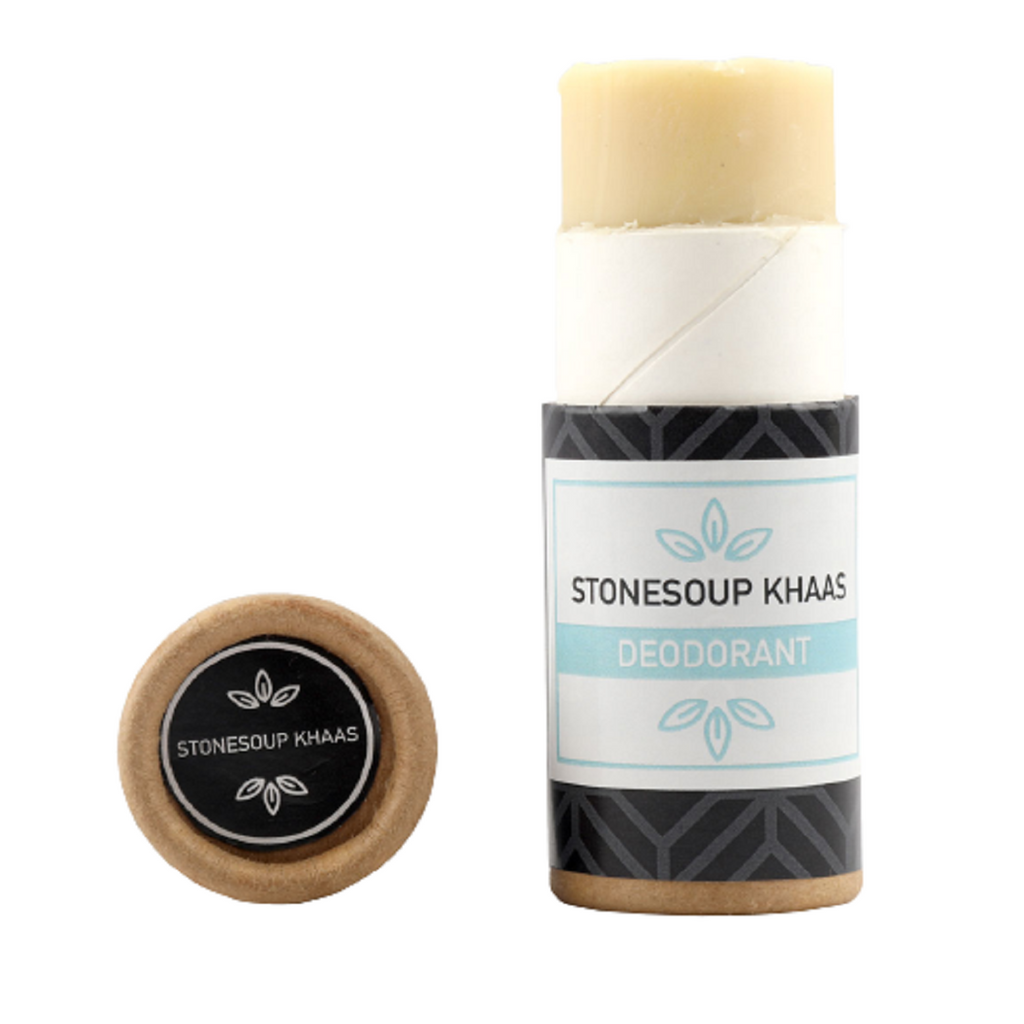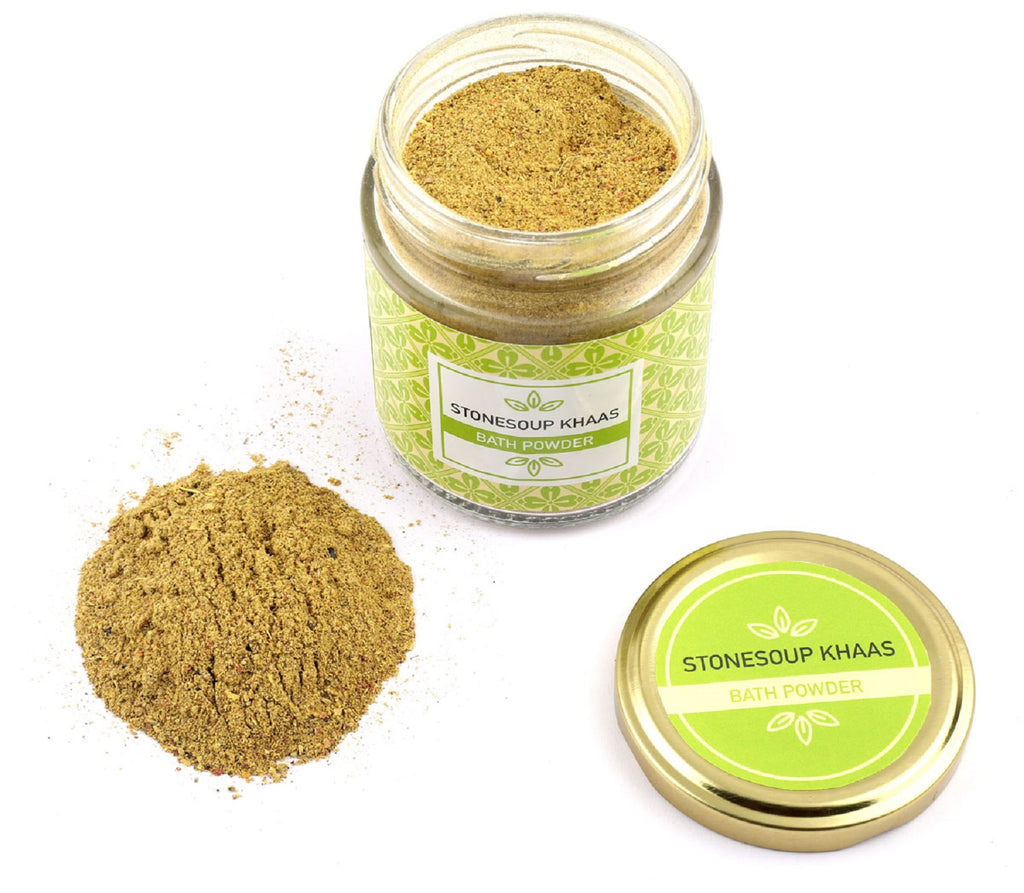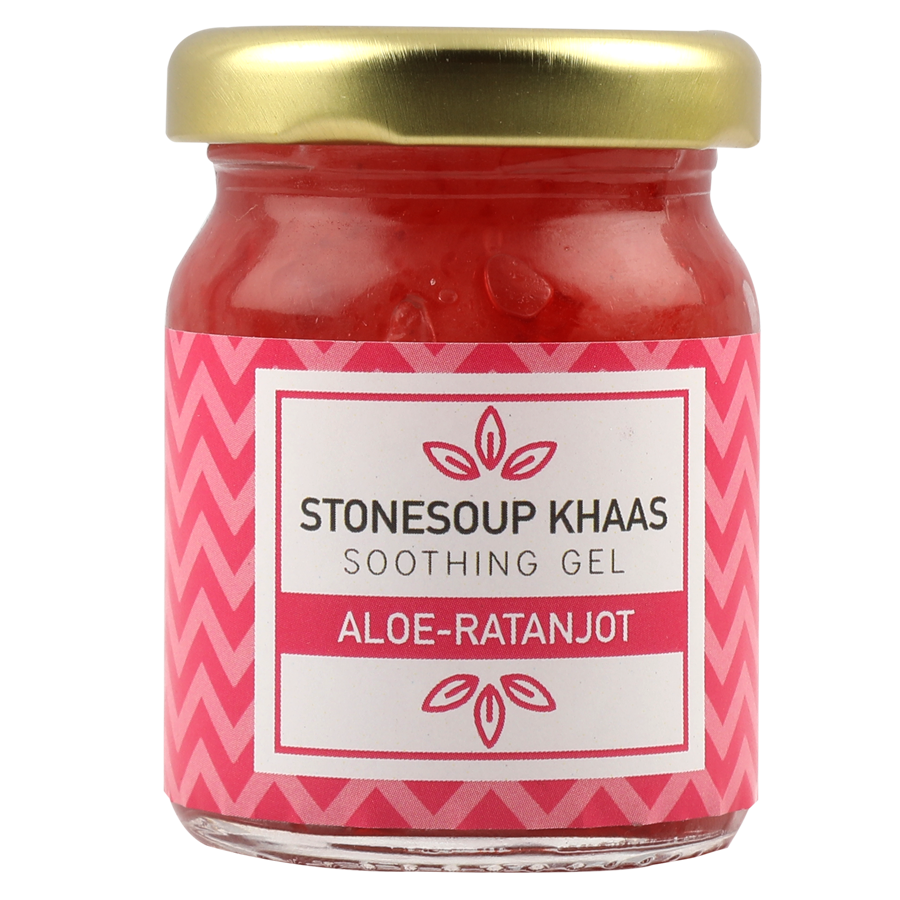 Rs. 705.00
Rs. 705.00
Gift Combo (KHG4)- Soothing Gel, Bath Powder, Deo Stick
Diwali is the season of lights, joy, happiness. Spread happiness and goodness by gifting eco-friendly products. A safe gifting option for both your loved ones and the environment. 
This combo includes Soothing Gel, Bath Powder, Deo Stick.
Soothing Gel- Alkanet(Ratanjot) with Aloe gel is Best for skin n Hair health, prevent Grey Hair, heal burnt (sun or fire) skin, skin lightening n brightening, anti-aging, etc. Apply directly to the affected area - burns, rashes. DO NOT apply on open wounds. Ideal for waxing rashes, sun allergies, mosquito bites, mild burns.
Bath Powder- Bath powders (Sunni Pindi / Ubtan/Snanam Podi) have been used long before soaps were invented. This bath powder has been made with a medley of twenty-five herbs. Regular use of this powder makes your skin soft, smooth, glowing, even-toned, and blemish-free. Protects skin from itches, rashes, and fungal growth. The powder makes a good natural scrub, prevents clogging of sweat pores. It's antibacterial and soothing for all skin types including babies. As it is made using natural products, it does not strip your skin of its natural oil. Rose, sandalwood, and vetiver leave a pleasant lingering smell after bath. Mix 2 scoopfuls of powder with water to make a paste and apply all over the body & face. Massage your body for a minute with this paste before you wash away. Use it with rose water for oily skin, with curd for dry skin. The powder makes a good natural scrub. It can be also be used as a face pack as is or additives like raw milk, honey, rose water, curd, aloe pulp, tomato pulp, oil of choice. It can be safely used for a baby bath as well. Store in an air-tight jar and avoid using a wet spoon for scooping.
Deo Stick -Deo stick made of shea butter and essential oils. Fragrant and good for the skin. All, Natural Deo, will not clog the pores or darken the underarms. It is safe and nourishes the skin along with deodorizing.