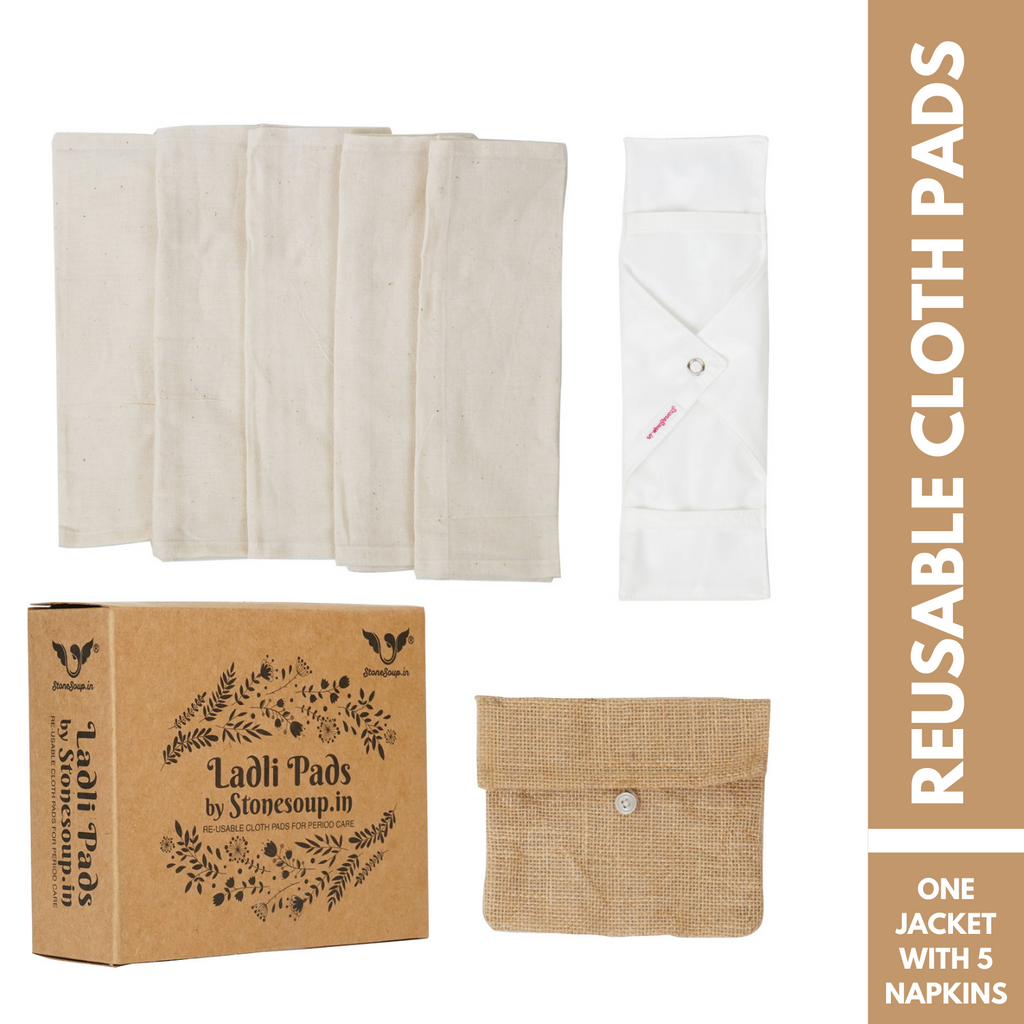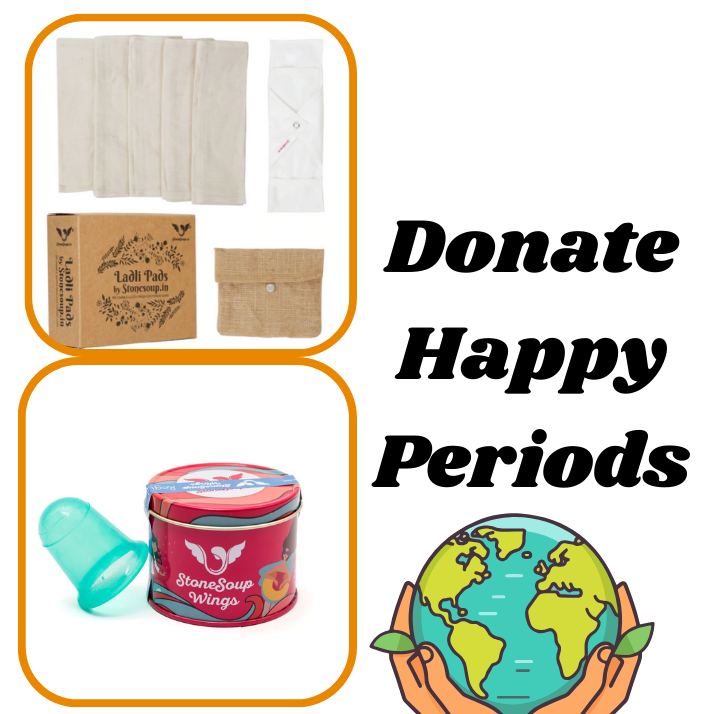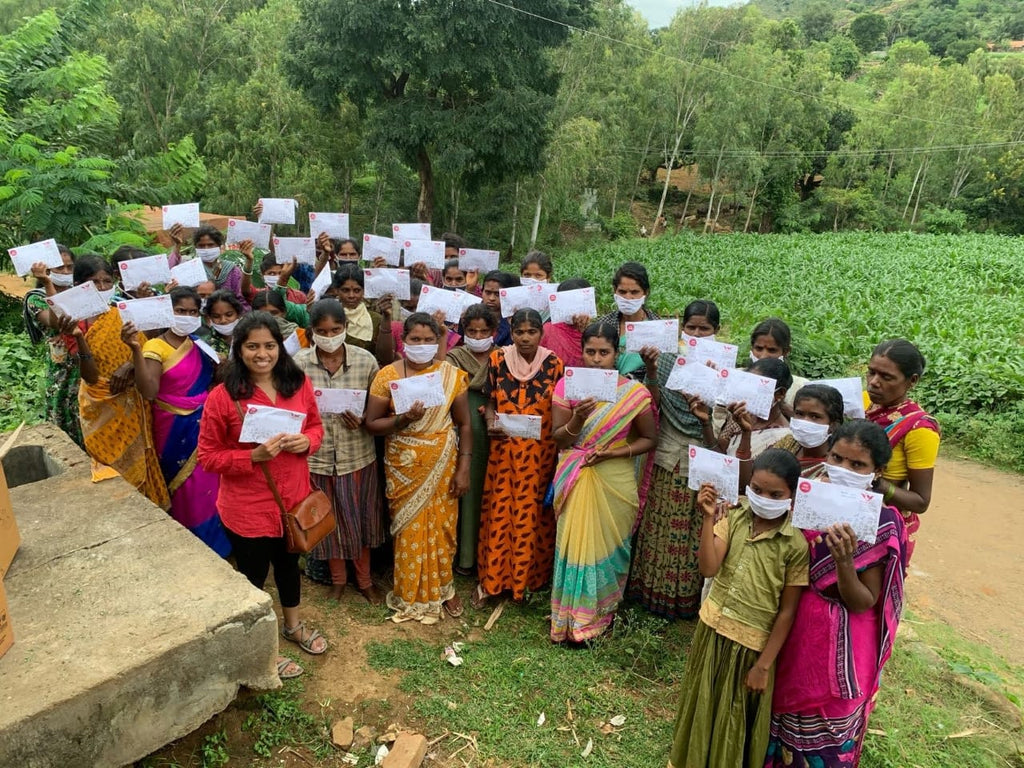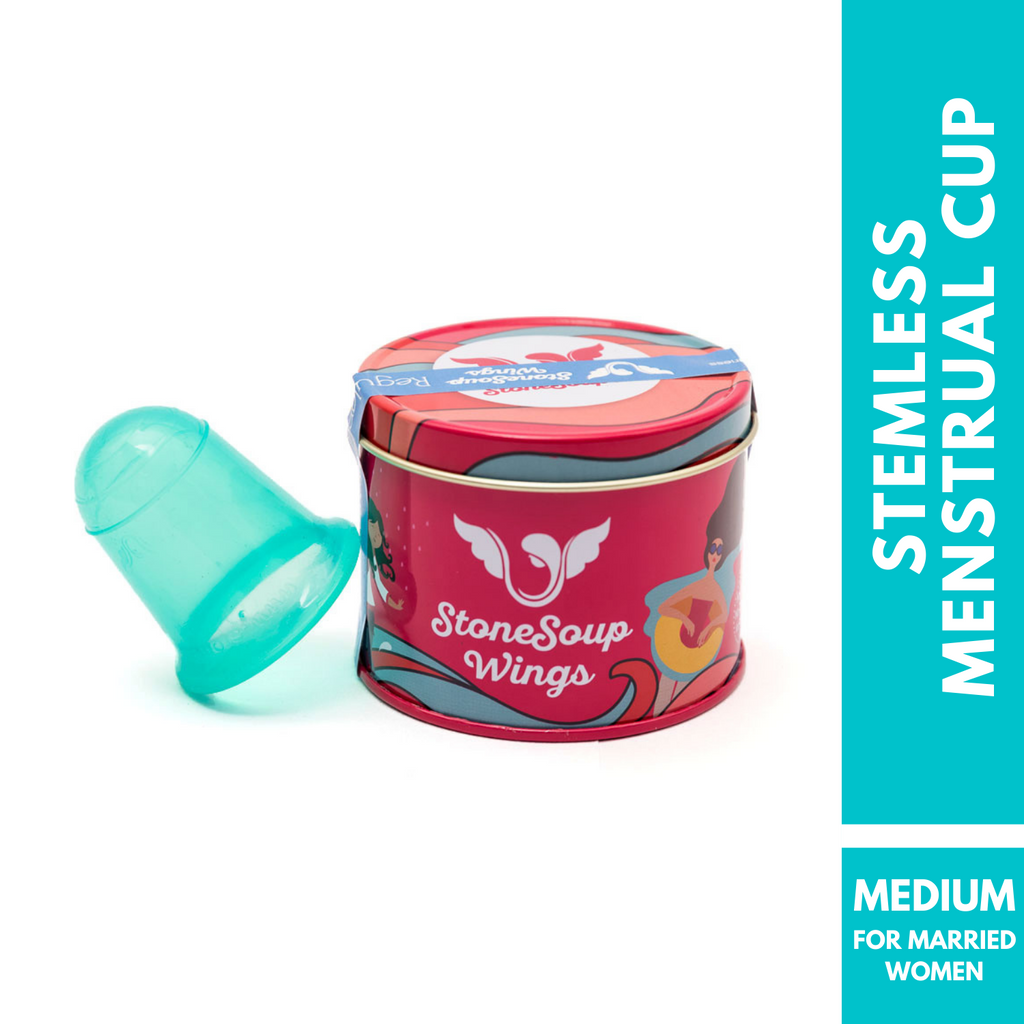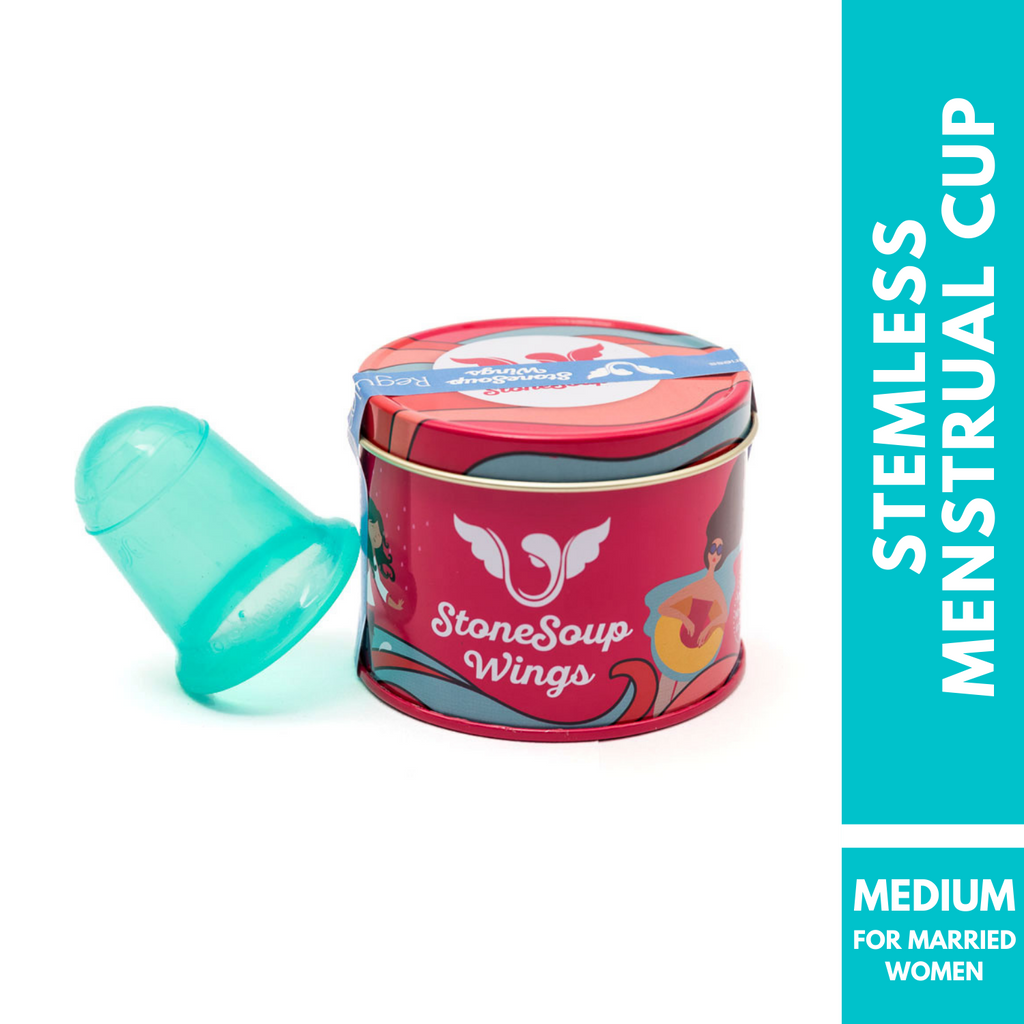 Rs. 320.00
Rs. 0.00
Donate Green Period for Shrigandha Foundation- Product is only for donation to Shrigandha Foundation

About Shrigandha Foundation :
Shrigandha Foundation is a humble group of likeminded folks in the pursuit of serving the society, sectors of the society including social, medical, educational and many more - the beneficiaries mainly hailing from rural sector.

Starting with one school in year 2008 through notebook donation drive the team has now expanded to 35 schools and diversified its activities to impart training to the teachers, organizing science workshops and providing career counseling to the rural students.

With a strong intent to serve larger group of beneficiaries, the foundation is steadily marching towards the intended mission, "Building a self-sustainable society"/"ಸಶಕ್ತ ಸಮಾಜದ ನಿರ್ಮಾಣ".
Thank you for doing you bit!
----------------------------------Choose between ---------------------------------
Ladli pads are -
Re-usable, eco-friendly

Leak-proof, comfortable

Easy to maintain: Wipe and wear jacket

Kora cotton inserts that are:
–Easily available and replaceable.
–Can use multiple on heavy flow days.
Design enables girls to use existing cloth pieces along with the leak-proof jacket. Also can insert multiple inserts for heavy flow days.
Ladli Pads are made by women self-help groups in Siddipet, Pune, Jawar, Mysore and Bangalore.
Contents:: 1 leak-proof jacket, 5 inserts, carry pouch and instruction manual
Size: Jacket: 10in x 3in, Insert: 10in x 19.5in
These are special rates for donation to Shrigandha Foundation.
Stonesoup Wings Teal/Blue Menstrual Cup is a Regular Cup of medium softness ideal for most women. It is recommended for medium to heavy bleeders with moderate to high activity levels. This is an easy-to-use menstrual cup, made of medical grade silicone that can be used for up to ten years.
Capacity: 23ml

Capacity till Brim: 30ml

Length: 50mm

Diameter: 45mm

Salient Features

1. Comfortable: You can swim, play water sports, run marathons, do yoga, basically anything during periods that you would do otherwise.
2. Eco-friendly: StoneSoup Wings cup is reused multiple times and there is no burden on the environment. you won't be contributing to the mountains of sanitary waste that end up in landfills and clog the drains.
3. Economical: One StoneSoup Wings cup can be used up to 10 years. Instead of spending money on disposable sanitary pads/tampons month after month, the cup will save you from the regular expense.
4. Healthier: Stonesoup Wings is made from health grade silicon and is perfectly safe for your delicate skin. Say goodbye to harmful chemicals and skin irritations caused by pads and tampons